Album Review: Lost Symphony – Chapter 1 (XOff Records)
Lost Symphony connects the missing link between classical and metal. Founded by multi-instrumentalist and producer Benny Goodman, the core group consists of Benny, his brother Brian [compositions, arrangement], Cory Paza [bass, guitar], Kelly Kereliuk [guitar], Paul Lourenco [drums], and Starset's Siobhán Cronin [violin, viola, electric violin].
Joined by a bevy of high-profile guests whose discographies span Guns N' Roses, All That Remains, Starset,Cradle of Filth, Nevermore, Steel Panther, Trans-Siberian Orchestra and more, Lost Symphony roars to life on a trio of independent releases throughout 2020: Chapter I, Chapter II, and The Five Stages of Death and Dying EP.
Across Chapter I alone, the featured artists span Marty Friedman, Ron "Bumblefoot" Thal, Angel Vivaldi, David Ellefson, Joey Concepcion, Richard Shaw, Ethan Brosh, Satchel, Matt LaPierre, Jimi Bell, Conrad Simon, Brock Richards, and Hiyori Okuda, as well as late guitar hero and All That Remains founder, Oli Herbert.
Lost Symphony immortalizes Oli's legacy and marks a meeting point for classical and metal never heard before.
Benny says:
I hope you listen to the record, close your eyes, and go somewhere else. Music is a mental journey. The goal is to transcend genres. Hopefully, you play it top-to-bottom with headphones and leave where you are. If it does that, it's the best tribute to Oli.
It should come as no surprise that what we have here is the literal personification of an epic. From the melding of classic musical with heavy metal to the incredible cast of guests to fallen comrades, Lost Symphony is every bit the experience it promises to be.
Pretty much instrumental, aside from short played recordings, this is an album that will make make you feel. From massive highs to delicious lows, across 9 tracks Lost Symphony expand the mind to by simply combining common bedfellows and doing it so damn well.
Highlights are going to come from personal tastes. Are you more interested in the efforts with guitar driven pace? Then Premeditated Destruction, This Life Moves Too Fast and Catnip High are the ones for you. Or maybe the classical epic soundscapes are more your jam? Then don't miss out on Singularity, I Felt A Funeral In My Brain and Requiem.
Not that you can simply individualise this album really, as each track crosses into differing territories constantly. Regardless, the end result is an impressive in scope and impressive in delivery epic.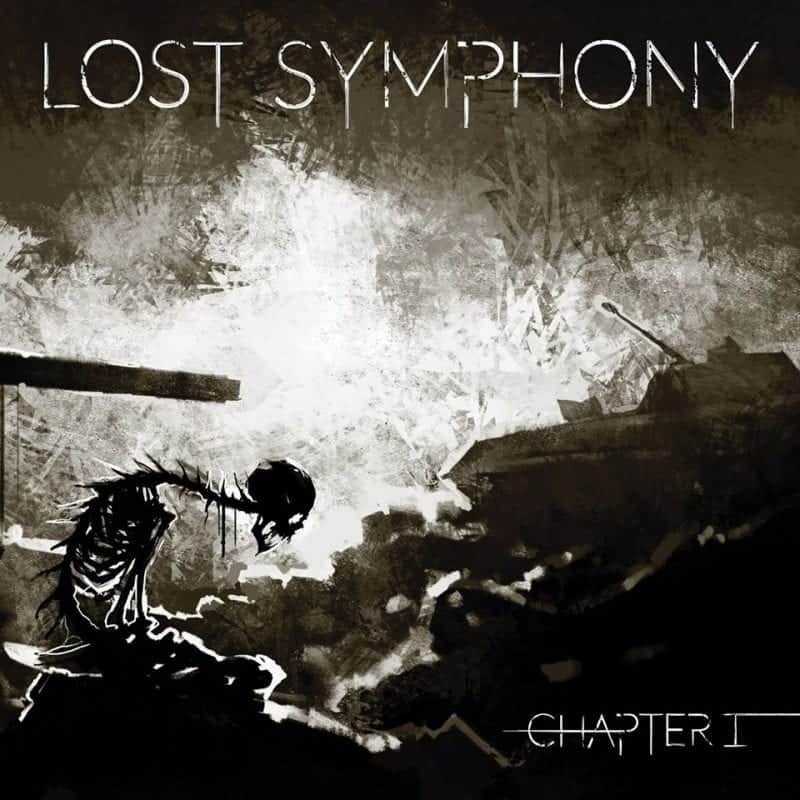 Lost Symphony – Chapter 1 Full Track Listing:
1. Singularity (feat. Oli Herbert, Bumblefoot & Ethan Brosh)
2. Premeditated Destruction (feat. Brock Richards, Richard Shaw, Jimi Bell & Matt LaPierre)
3. This Life Moves Too Fast (feat. David Ellefson, Jeff Loomis & Jimi Bell)
4. I Felt A Funeral In My Brain (feat. David Ellefson & Joey Concepcion)
5. Cotard Delusion (feat. Oli Herbert & Satchel)
6. Catnip High (feat. Conrad Simon & Matt LaPierre)
7. In A World (feat. Oli Herbert, Matt LaPierre & Conrad Simon)
8. Requiem (feat. Marty Friedman, Oli Herbert, Matt LaPierre & Conrad Simon)
9. Lacrimosa (feat. Oli Herbert & Angel Vivaldi)
Links
Website | Pre-order | Facebook | Instagram | Twitter | YouTube
Lost Symphony - Chapter 1 (XOff Records)
The Final Score -

7.5/10