GBHBL's Top 20 Albums of 2019 – Part 2
It's that time of year again. That time of year when we count down the best of albums of 2019. It's been another incredible year of rock and metal, one that has made this list so difficult to do.
Our approach has been to take the highest ranked albums of the year on the site and then whittle those down to just 20. Nothing in this list scored lower then a 9/10 with the majority scoring 9.5 or 10 out of 10.
Then it was a matter of deciding just what we'd rather listen to more and putting them in order. This ranking, as is the norm, has both Brendan and Carl's personal top 20 albums of the year. Part 2 is numbers 10 to 1.
Carl – 10. Cattle Decapitation – Death Atlas (Metal Blade)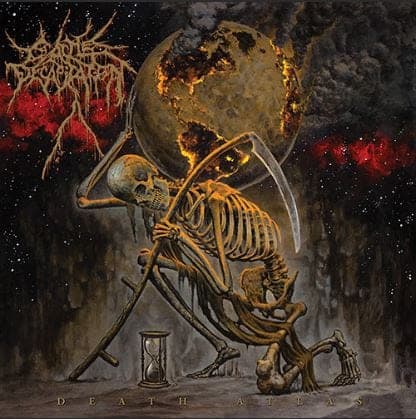 Released on November 29th 2019, no-one could have expected what we got from a band that exemplifies the word 'extreme'. There is moving onwards and upwards and then there is Death Atlas. An album for the ages, it is as simple as that. Read our full review here.
Brendan – 10. 1349 – The Infernal Pathway (Season of Mist)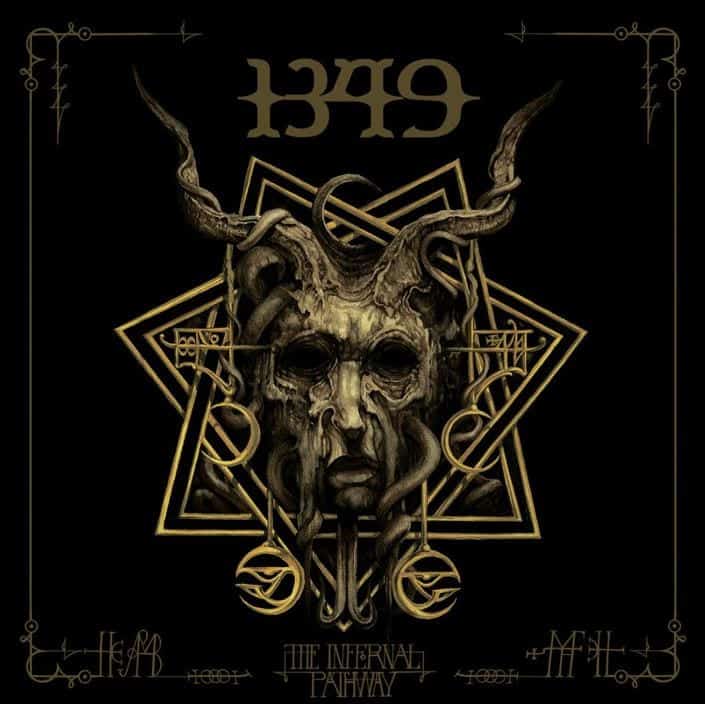 After 5 years of waiting, legendary Norwegian black metallers, 1349, returned with their brand-new album, The Infernal Pathway. Released on the 16th of August, The Infernal Pathway is a damn good album. Heavy and fast with its feet firmly rooted in traditional sounds. It's brutal and it's intense as you would want from this style of metal but the real win is when 1349 experiment a little. Some atmospherics, tempo changes and melodic guitars. This progressive edge to the band makes them stand out as something more.
Something special. Songs like Towers Upon Towers and Stand Tall in Fire aren't just the best songs on this album. They are up there with some of the best black metal songs written in modern times. This album really hooked me in and still gets untold play today, and will for a long time to come. Read our full review here.
Carl – 9. Gates To The Morning – Return To Earth (Self Released)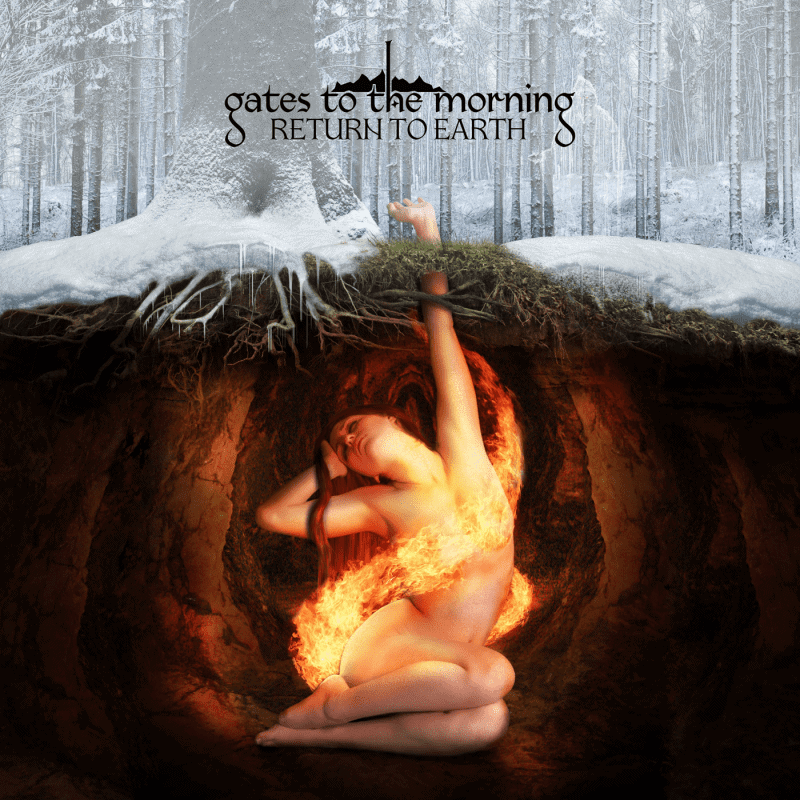 Released on July 19th 2019, Return to Earth is not a conventional post black metal album. Gates to the Morning able to go from sombre melodies and reflective tempos to hopeful and feel-good sounds. This is an album from a band that understands what it means to 'feel'. Read our full review here.
Brendan – 9. Soilwork – Verkligheten (Nuclear Blast)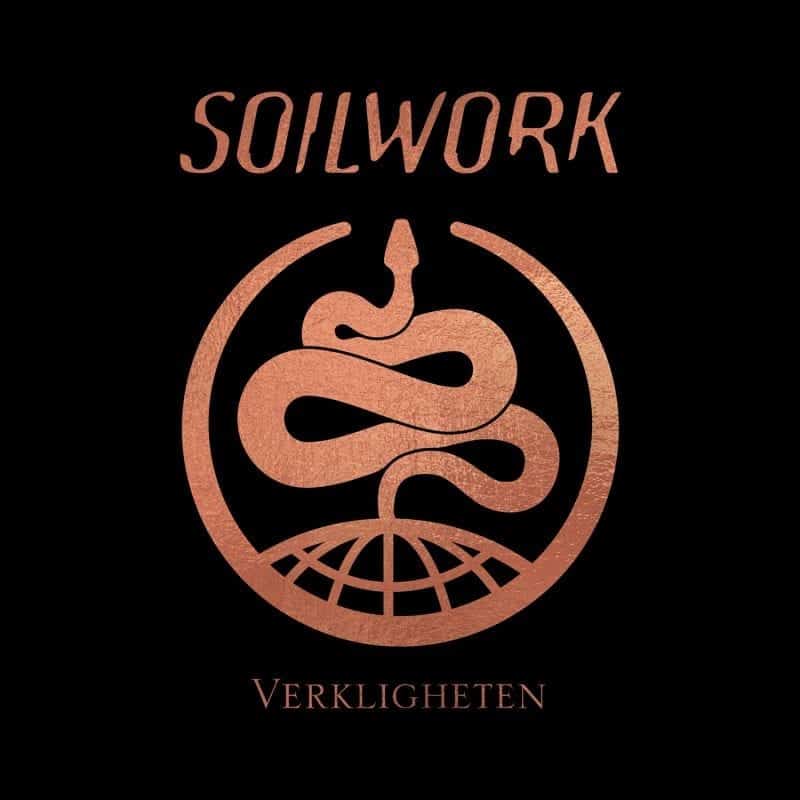 Released on the 11th of January via Nuclear Blast, Verkligheten easily became my favourite Soilwork album. Coming out so long ago, I wasn't sure it would last out until the end of year lists but it did thanks to some cleverly timed EP releases throughout the year, each one harking back to Verkligheten songs and reminding me how bloody good the album is. Twelve tracks, no filler and just some damn fine examples of modern melodic death metal.
This is a very strong release and has so many absolute bangers on it from Full Moon Shoals to Needles and Kin to The Nurturing Glance to Witan. Brilliant stuff from the band. Read our full review here.
Carl – 8. Slow – VI-Dantalion (Aural Music)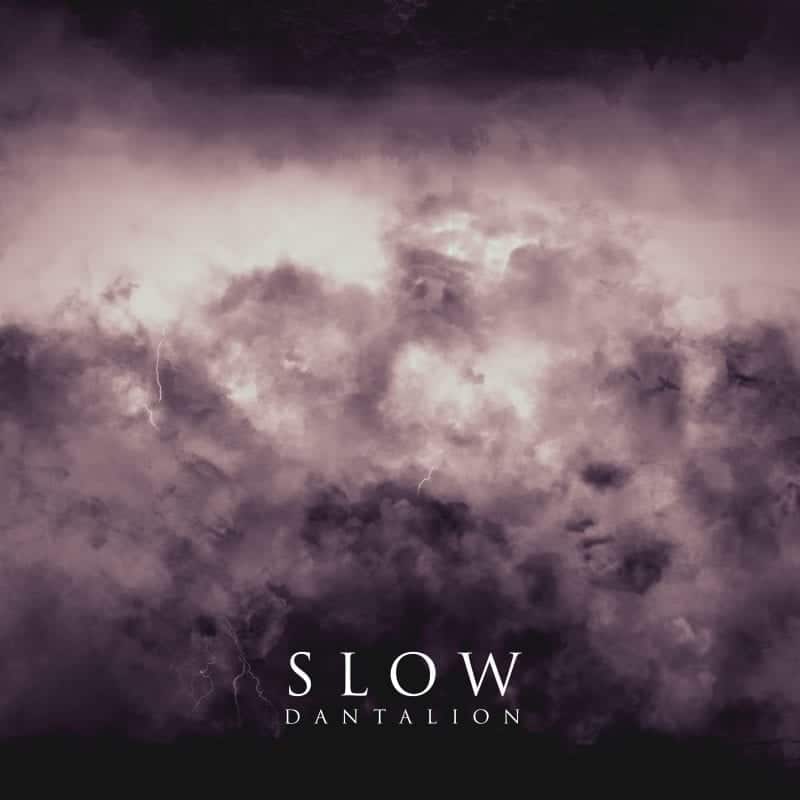 Released on November 8th 2019, Slow create deep and all-consuming atmosphere. It's funeral doom but not as you know it. A work of art and the work of musical geniuses. Read our full review here.
Brendan – 8. Nightrage – Wolf to Man (Despotz Records)
Wolf to Man is a fantastic album showcasing the very best of melodic death metal from one of the genres most consistent bands. Venomous vocals, thunderous drums, slamming riffs and blazing solos make up the majority of the album. Switches to reflective guitar melody or periods of neck breaking groove keep the album sounding fresh all the way through. Wolf to Man sees Nightrage hit harder and heavier than I have heard for a while and with a production that suits the band perfectly. Not too raw, not too clean. Wolf to Man is faultless. It doesn't lull for a second just hitting you with fantastic track after fantastic track on an album that well deserves a place on all end of year lists. Read our full review here.
Carl – 7. Sun of the Dying – The Earth Is Silent (AOP Records)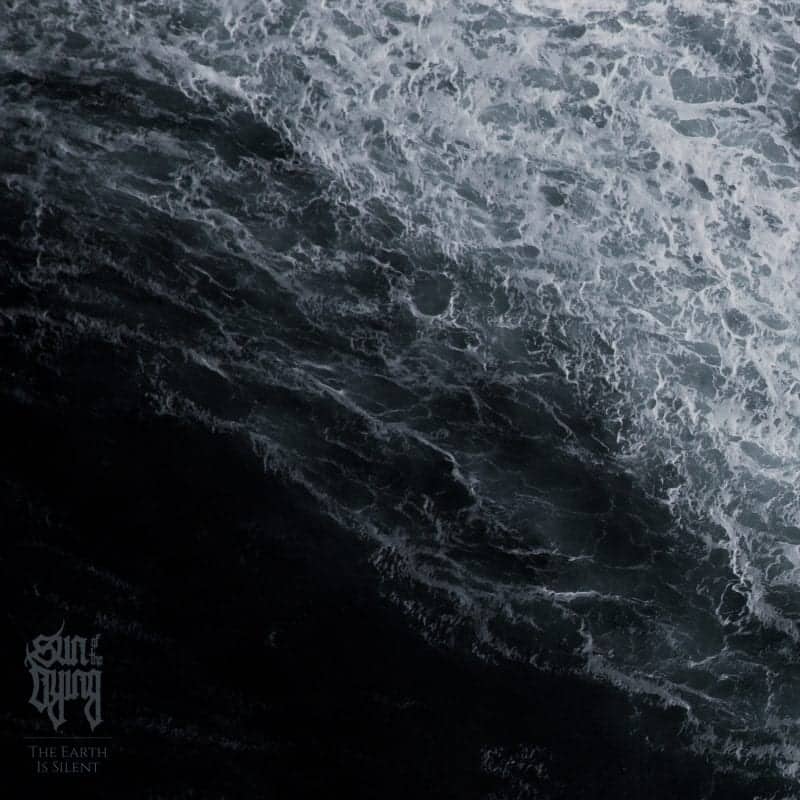 Released on November 29th 2019, The Earth is Silent is utterly gargantuan. Merging clashing styles with such ease, melodic guitar tones doing battle with horrifying vocals and utterly bleak rhythm. It shouldn't work but not only does it but Sun of the Dying prove to have mastery control. Read our full review here.
Brendan – 7. Finsterforst – Zerfall (Napalm Records)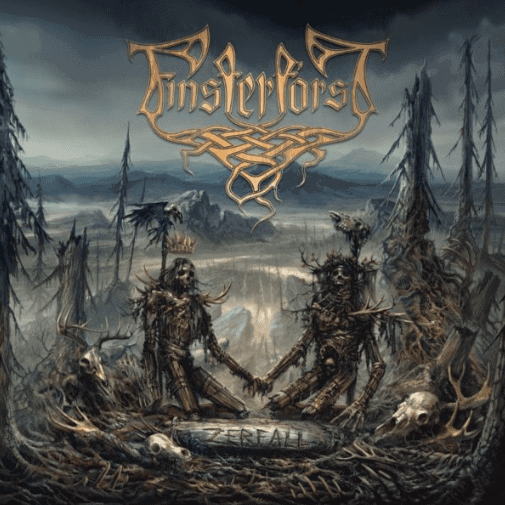 German blackened folk band Finsterforst hit us with their latest album, Zerfall, released on the 2nd of August via Napalm Records. Finsterforst perfectly capture your imagination and transport you to a mystical forest leaving the listener breathless and desperate for more. A truly amazing album. Zerfall is one of the most accomplished folk/metal albums ever released and is certainly their biggest and best to date. An album that deserves to be heard and to have praise lavished on it for years to come.
It's one of those albums that you just wish could be heard by everyone. It has had a huge impact on me personally and made Finsterforst a firm favourite of mine. Remarkable stuff! Read our full review here.
Carl – 6. Netherbird – Into The Vast Uncharted (Eisenwald)
Released on September 27th 2019, the melodic blackened death metallers blurred the boundaries of metal even more so then they usually do here. Into the Vast Uncharted shows that Netherbird make deep, brooding and thought-provoking extreme metal in their sleep. Read our full review here.
Brendan – 6. Mystifier – Protogoni Mavri Magiki Dynasteia (Season of Mist)
Mystifier have blown off whatever cobwebs they had after their long 17 year absence and released and absolute corker of an album this year in Protogoni Mavri Magiki Dynasteia. It came out on the 8th of March and is also one of the heaviest albums you are likely to hear/have heard this year. Immensely dark, viciously satisfying, it isn't just one of the best black/death metal albums I listened to in 2019. It is also one of the best of recent times. The drums are insane – mesmerizingly rhythmic then frighteningly blasting. The bass gets loads of time to stand out with vicious slams to more intricate groove and the guitars blaze out fiery solos, speed riffing and catchy groove at will.
As for the vocals, they are bordering on frightening with a range of tones and styles that make it hard to believe it is all coming from the chords of one guy. Mystifer's obvious talent aside, each song has a place here. Each one has something to make you take notice. Mystifier have created a modern black metal masterpiece that is rooted firmly in the past. A wonderful effort! Read our full review here.
Carl – 5. The Offering – Home (Century Media Records)
Released on August 2nd 2019, Home is the debut album from the eclectic band, The Offering. An album that is as dynamic as it is unusual. Forget what you think you know about subgenres in metal, Home is such an intense mix of so many different things that it can literally be called mind-blowing. One of, if not the most unique albums released this year. Read our full review here.
Brendan – 5. 1914 – The Blind Leading the Blind (Napalm Records)
Technically a rerelease, Ukrainian post black metal band, 1914, released their sophomore album, The Blind Leading the Blind, in 2018 and again, now, through Napalm Records in 2019. The Blind Leading the Blind is nothing short of phenomenal. 1914 have done an amazing job of creating an atmospheric beast that genuinely transports you to 1914. The concept is amazing and I am blown away by how it is represented using black and death metal. It works perfectly. Musically, the guitars are fantastic. Often simplistic but perfectly suited to their surroundings, jumping from pounding riff to haunting melody to screaming solo at will. The drums are brilliant. A real highlight and the vocals are powerful and dynamic while the bass pounds out bone shuddering rhythms. They all sound like a fully dedicated, tight unit and it reflects in the music.
This is as close as you can get to the horrors of War and it will have a huge and emotional impact on everyone who listens to it. Read our full review here.
Carl – 4. The Shaking Sensations – How Are We To Fight The Blight? (Pelagic Records)
Released on October 4th 2019, an instrumental hard rock album with post-elements shouldn't be this good. However, The Shaking Sensations deliver an unforgettable experience on their new album. An album that will touch souls, free minds and create feelings. Read our full review here.
Brendan – 4. Ultar – Pantheon MMXIX (ToT Records)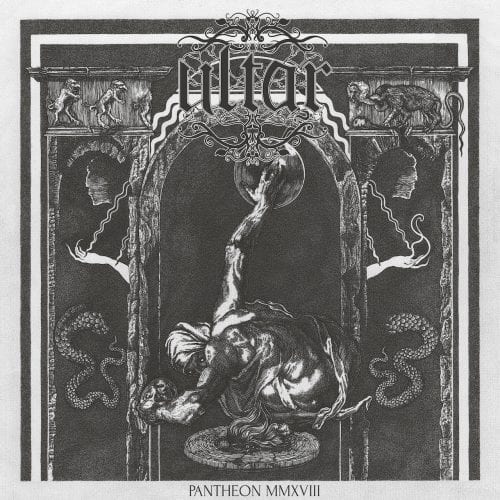 Siberian black metallers, Ultar serve up their second full length studio album with Pantheon MMXIX. An atmospheric and emotive record that was released on the 29th of March via ToT Records. For me, Pantheon MMXIX represents the very best of black metal. Ultar have captured a sound that remembers tradition but expand massively on it. Shows respect to their peers but never imitates. While it is certainly a black metal album, you see how the band gently move into other sub-genres to keep the sound fresh and unique to them. Some death metal, black gaze, doom and so much more. Ultar have created a phenomenal album in Pantheon MMXIX showing the strength of music coming out from Russia.
Maybe Russia has always had a strong black metal scene? It certainly hasn't always reached our shores often if so but metal knows no boundaries or walls and we now seem to be getting more and more music from around the world. Within all of that global music you will find Pantheon MMXIX, one of the best black metal albums you are likely to hear in 2019 and one of my favourite albums of this year. Read our full review here.
Carl – 3. Childrain – The Silver Ghost (Graviton Records)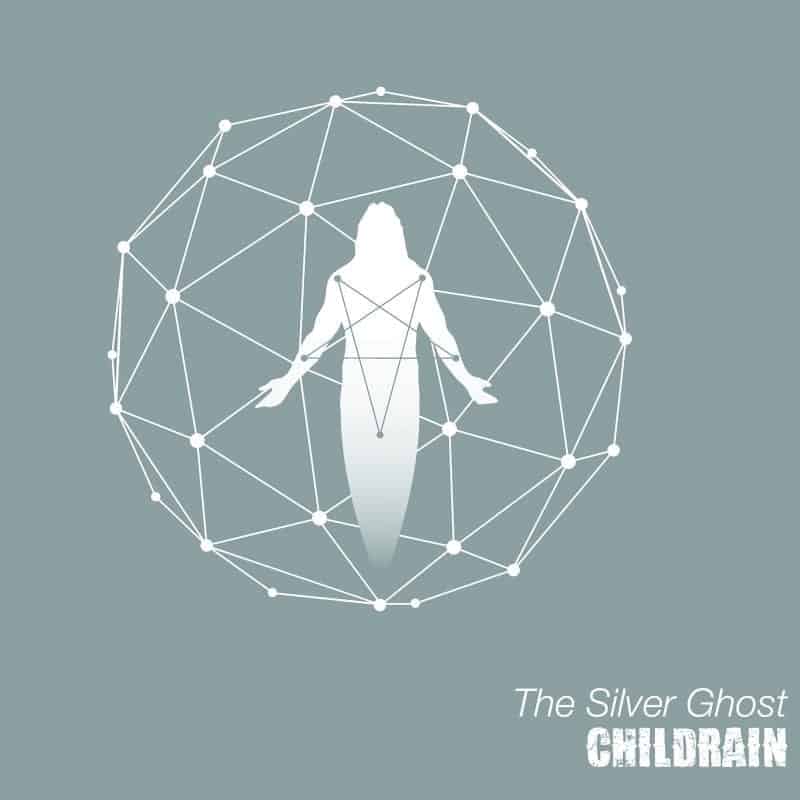 Released on March 29th 2019, The Silver Ghost is a masterclass in melodic metal. Heavy in sound but huge in scope. An infectiously great album, the progressive passages mixed with thrilling and chilling groove is simply phenomenal. Read our full review here.
Brendan – 3. Rotting Christ – Heretics (Season of Mist)
Released on the 15th of February, Rotting Christ released one of the most impressive albums of the year in The Heretics. The Heretics as a whole is an intense experience. Like a shroud has fallen over you as you are solely lost in the music both aurally but also visually. The atmosphere built allows you to imagine being in a dark place, a ritual, a forest, Hell or occasionally a version of Heaven where Rotting Christ are the soundtrack to your journey.
It places you right in the middle of the scenes they have created. You can, and will, get completely lost in this album. An album which can proudly sit as one of the very best of the year. Read our full review here.
Carl – 2. Saor – Forgotten Paths (Avantgarde Music)
Released on February 15th 2019, Forgotten Paths expertly transitions between atmospheric black metal, Celtic folk and traditional Scottish sounds. Creating an astounding epic album that will leave most gobsmacked. So much beauty, sadness, atmosphere and black metal heaviness, all rolled into one incredible release. Read our full review here.
Brendan – 2. Aephanemer – Prokopton (Self Released/Napalm Records)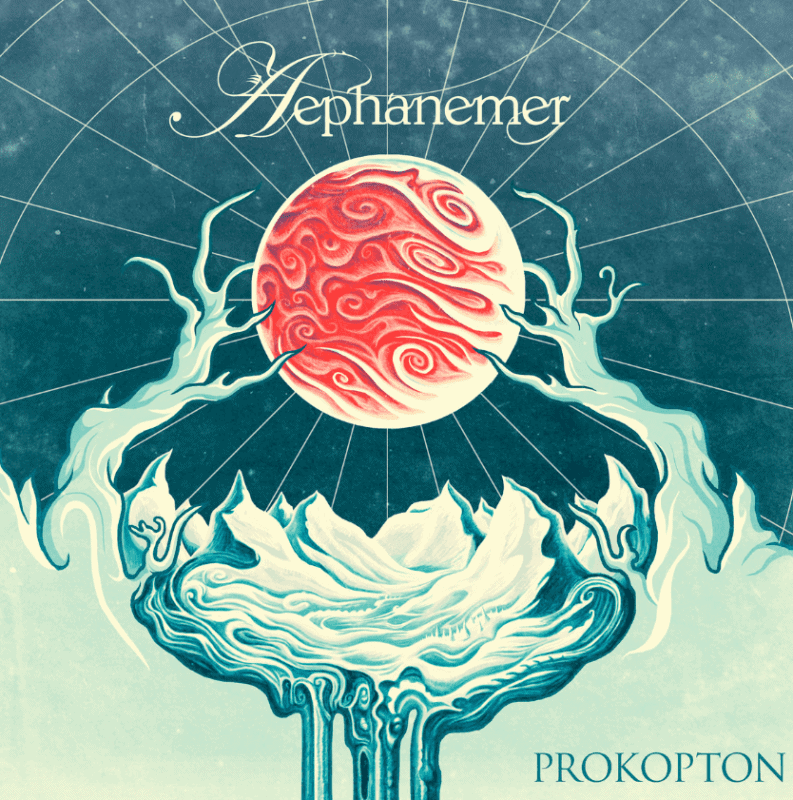 Prokopton is a masterpiece. It is a faultless amalgamation of melodic beauty and feral heaviness. A perfect blend of aggression and melody coming together with expert musicianship to form a powerful album that deserves to be heard and praised. The symphonic elements are a major factor and give the band a well-executed layered sound. With so much going on, the band have handled the songs with extreme precision to make sure each layer, riff, beat and note has a place. And it does. From 20 seconds in, I felt this was something special and it really is. Prokopton starts on a high and doesn't waiver for a second. From the moment I heard it, I was sure it was my album of the year. It got pipped to the post by a nose on the end but just. Only just. Read our full review here.
Carl – 1. Thormesis – The Sixth (MDD Records)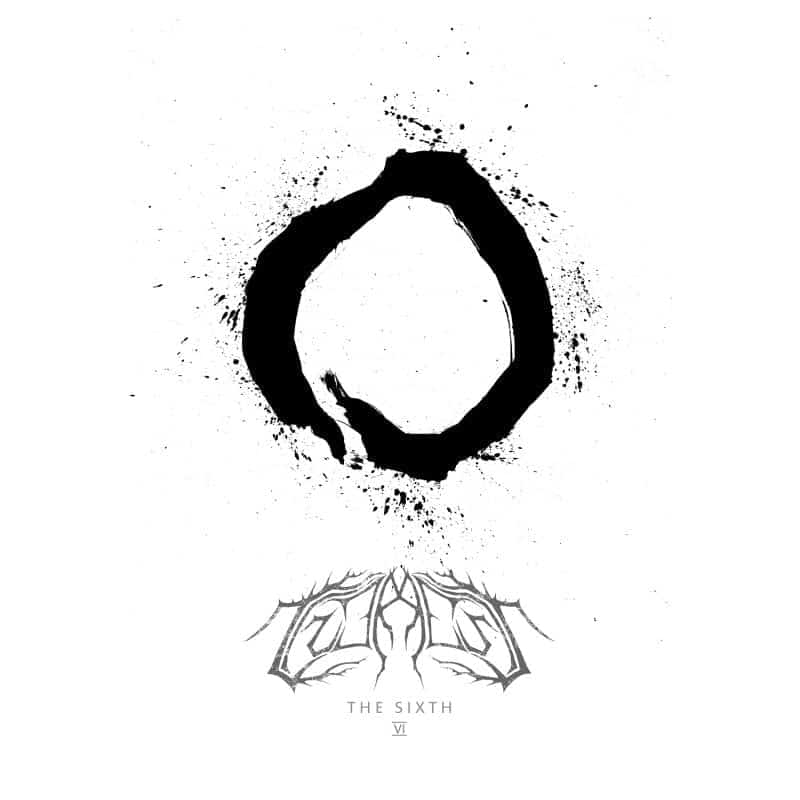 Released on March 8th 2019, The Sixth by Thormesis is my album of the year. Mixing modern post-metal with pagan black metal, every time you think they've reached the apex of just what is possible on this album, they surpass it. A spell-binding release that just keeps on giving the more it gets played. Read our full review here.
Brendan – 1. Cattle Decapitation – Death Atlas (Metal Blade Records)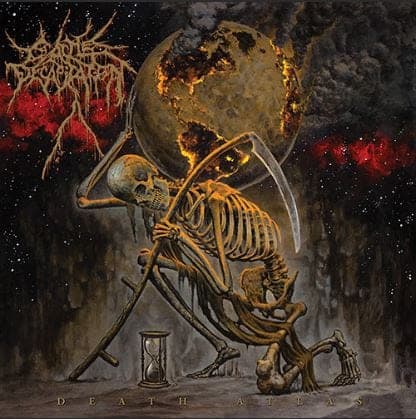 Released on the 29th of November via Metal Blade Records, Death Atlas is a phenomenal release. I was, and still am, blown away by its quality and how Cattle Decapitation have grown to be one of the most important bands in metal today, at least for me. I never thought I would be writing a review for a Cattle Decapitation album, talking about its atmospheric intermissions. The groove, the melody, piano or 9 minute songs but Death Atlas has it all. I know they have always had moments of progressive music. They have always expanded their sound a bit more on each release but on this one, they have hit the jackpot. Found the sweet spot. The point where everything joins together in perfect unity and creates what is my favourite album of 2019. Read our full review here.