Album Review: Thormesis – The Sixth (MDD Records)
Founded in 2006, Thormesis are an institution in the German Black Metal scene and set their own benchmark in terms of creative freedom with their unmistakable style. With their sixth studio album, which aptly bears the name "The Sixth", the South Germans prove once more that they are not ready to be pushed into a drawer.
Between modern post and the pagan black metal of their early days, Thormesis have managed to create their own place for their music with their sophisticated songwriting, without having to make any compromises.
The band consistently relies on the trademarks of their previous albums and combine great, touching melodies with a frosty sound, for which the band, like on the previous album "Trümmerfarben" underlines the uncompromising nature of their musical work.
You can read our review of Trümmerfarben here, an album that we absolutely loved. The Sixth will be released on March 8th 2019 via MDD Records.
It's with some serious excitement that we make our return to the post-black metal world that Thormesis inhabits. One of the most exciting modern bands to play extreme music because they expertly know how to blend catchy and energetic post metal with the bleakness of the end times.
Any concerns that they've let this side of them slide is completely dismissed as Sonnen provides glorious black metal with rhythmic guitars. It's an absolutely roaring start that puts the biggest smile on the face.
Thy Morbid Drunken Ways then takes things out to the cold and iciness for an extreme level of heaviness. The guitars, drums and vocals uniting to melt flesh from bone. Although it's not without some melody too something that bleeds into Chor der Toten's start before they open it up to one of the most energetic tracks on the album. Such an incredible listen and three tracks in, Thormesis have all but confirmed their status as having released one of the best album of the year.
Keeping tabs on their imagination. Zeichen zum Grund is probably the most straight-forward track on the album yet it is still heads above most other black metal releases this year.
It's off the chain for Lichtermeer and One Last Tear for Every Burned Soul though. The former lifting the soul to such heights. A sublime piece of music that is easily the best track on the album thanks to the soaring melody, intensity of the vocals and keyboards. The latter doesn't disappoint in the slightest either.
This is an album you don't want to end. All good things must though and Thormesis get the tears flowing. With the gorgeous melody that introduces Deadened Skies before erupting into their brand of luscious heaviness. Every time you think they've reached the apex of what they are capable of they pull something extra out of the bag. Here we get wildness blended with spelling-binding beauty to end a phenomenal album.
Do you really need me to tell you that this is a must listen?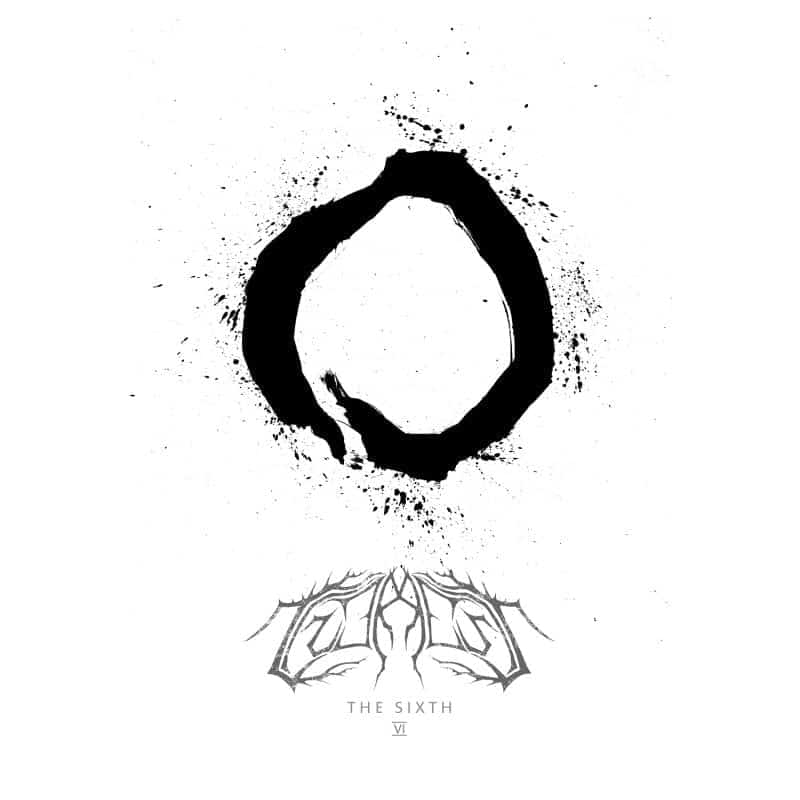 Thormesis – The Sixth Full Track Listing:
1. Sonnen
2. Thy Morbid Drunken Ways
3. Chor der Toten
4. Zeichen zum Grund
5. Lichtermeer
6. One Last Tear For Every Burned Soul
7. Deadened Skies
The album can ordered via Big Cartel here, MDD Records here, Amazon, iTunes and Spotify. Find out more by checking out Thormesis' website, Facebook Page and YouTube.
Thormesis - The Sixth (MDD Records)
The Final Score -

10/10