Album Review: Sun of the Dying – The Earth Is Silent (AOP Records)
Spanish death/doom metallers Sun of the Dying are back with their sophomore album, The Earth Is Silent. A spiritual successor to their debut album, this record follows its footsteps in a more emotional, atmospheric, yet harder way.
In the vein of the British and Nordic doom/death metal tradition, and drawing inspiration by classic mythology and the works of Dylan Thomas, H.P. Lovecraft and Cormac McCarthy. Sun of the Dying have raised a monument to endings: the end of hope, of love, of life, and of the Earth itself. And in the aftermath, there is only silence.
The Earth is Silent will be released on November 29th 2019 via AOP Records.
The movie style score of the intro sets the scene for an epic doom/death album from Sun of the Dying and they deliver on that early promise. The soft guitar twangs of A Dying Light followed by a keyboard and mellow yet powerful vocals are amazing. Before it erupts into booming heaviness all while retaining the sense of wonder and beauty set out at the start. Then unexpectedly it gets really dark as the band go deep with growling vocals and a much heftier hit of drums and guitars.
Moving between the two clashing styles perfectly, this is a spectacular track even before the deathier tempo at the end.
Keeping things really heavy and utterly gargantuan, A Cold Unnamed Fear arrives next like the howling wind of a storm. Another eye-wateringly amazing track before Orion somehow raises the bar yet again. The melodic guitar tones playing off the horror of the vocals and bleak rhythm perfectly.
It's already an album of the year contender but Sun of the Dying are far from finished. When the Morning Came deals out crushing doom heaviness before dropping into super sad melodies before picking back up for a blasting finish. Monolith use of choir vocals adds even more weight to already epic tome and White Skies and Grey Lands wraps things up with a perfect blend of gorgeous melodies and crushing doom.
Wow.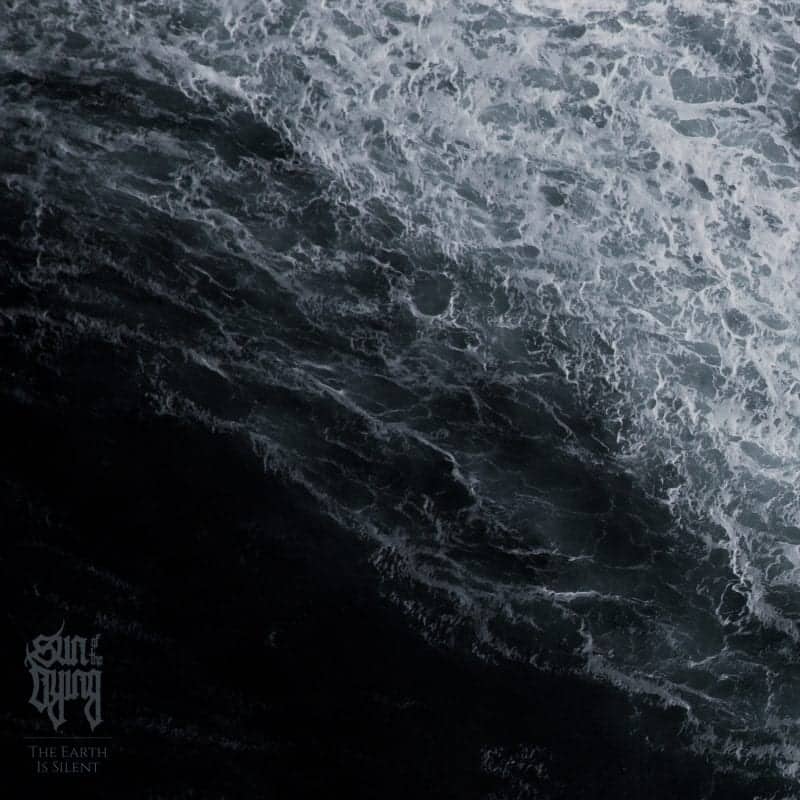 Sun of the Dying – The Earth is Silent Full Track Listing:
1. The Earth Is Silent
2. A Dying Light
3. A Cold Unnamed Fear
4. Orion
5. When the Morning Came
6. Monolith
7. White Skies and Grey Lands
Links
Pre-order | Bandcamp | Facebook | Twitter | Instagram | AOP Records
The Earth Is Silent (AOP Records)
The Final Score -

10/10