GBHBL's Top 20 Albums of 2019 – Part 1
It's that time of year again. That time of year when we count down the best of albums of 2019. It's been another incredible year of rock and metal, one that has made this list so difficult to do.
Our approach has been to take the highest ranked albums of the year on the site and then whittle those down to just 20. Nothing in this list scored lower then a 9/10 with the majority scoring 9.5 or 10 out of 10.
Then it was a matter of deciding just what we'd rather listen to more and putting them in order. This ranking, as is the norm, has both Brendan and Carl's personal top 20 albums of the year. Part 1 is numbers 20 to 11.
Carl – 20. Obey – Swallow The Sun (Self Released)
Released on April 5th 2019, Swallow the Sun showcases an impressive array of talent and imagination. The power of rock infused doom smashes so many boundaries and leaves the listener in utter awe of what they have just heard. Read our full review here.
Brendan – 20. Alcest – Spiritual Instinct (Nuclear Blast)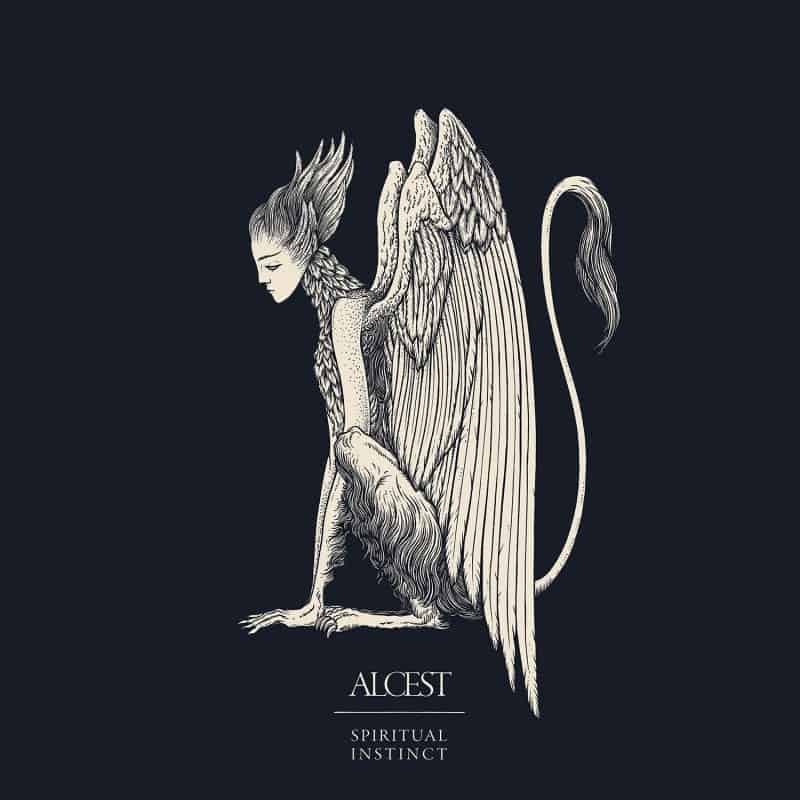 Spiritual Instinct was released on October 25th and is an all-encompassing, haunting and heavy album designed to leave the listener breathless. Haunting and heavy, the manifestation of Alcest's post sound is lifted and carried on wings of black metal. It is an album that touches the soul, frees the mind and encourages the body to move.
It is a dark but equally beautiful album. Extremely complex and intricate and each of the tracks that make up this body of work feel like a single expansive story of their own. It is very special. Read our full review here.
Carl – 19. Mist of Misery – Unalterable (Black Lion Records)
Released on April 12th 2019, Unalterable continues the dominance of Mist of Misery's black metal sound. One that blends symphonic black metal, DSBM and classical musical elements to create a gob-smackingly good release. Read our full review here.
Brendan – 19. Control the Storm – Forevermore (Self Released)
Forevermore was released on July 25th 2019 and is a marvellous album. It is predominantly a symphonic album but there is so much more to Forevermore, and Control the Storm, than simply being symphonic metal. It is actually really full of ideas but never to the point of being cluttered. Bagpipes, symphonies, ballads, heavy riffs, piano, spoken word, powerful drums and punchy bass lines combine to create a special sound where everything has a place.
Then there are the vocals that are equally expansive and to die for. Forevermore really put Control the Storm on the map to me, and hopefully to many, many others out there. Read our full review here.
Carl – 18. Mass Worship – Mass Worship (Century Media Records)
Released on October 18th 2019, the spirit of old-school death metal/death-crust is alive and well here. The raging power of this release taking things beyond dark brutality to a place most may never want to go. Read our full review here.
Brendan – 18. Wind Rose – Wintersaga (Napalm Records)
Italian power/folk metallers, Wind Rose, released their latest album, Wintersaga on the 27th September via Napalm Records. Overall Wintersaga is a really good album. There are a couple of tracks that don't quite hit the mark but plenty that do. The title track, Wintersaga, We Were Warriors and yes, Diggy Diggy Hole, are really strong but it is the track Mine! Mine! Mine!
That showcases the very best of Wind Rose and Power Metal. The best of this genre comes with songs that are vast, catchy and cinematic and this album is chock full of those. They give you visuals as well as being exciting to listen to. Catchy folk melodies, heavier riffs with powerful drums and vocals that mix in style and delivery with layers of backing. It is grandiose and fantastical and exactly how power/folk metal should be. Read our full review here.
Carl – 17. Rotting Christ – The Heretics (Season of Mist)
Released on February 15th 2019, The Heretics is one of the most intense experiences you'll hear all year. Rotting Christ delivering a powerhouse of blackened death metal that envelopes and consumes. Read our full review here.
Brendan – 17. Spite – The Root of all Evil (Stay Sick Recordings)
American deathcore heavyweights, Spite, released their crushing new album, The Root of All Evil, on the 4th of October. Man is this a heavy release. It really doesn't let up much across the whole album. Spite start off by pummelling you and end with you beaten and bruised on the floor while they continue to hit you with a few sly kicks. Aside from all the heaviness though there are some really exciting things going on. The drums are spectacular and the riffs absolutely bounce you around. For me though, I love the vocals and the mix of styles utilised. They become an instrument of their own and hit with real force and venom. It is a crushing album that raises the bar in deathcore to greater heights and easily finds its way into my Top 20 albums of the year. Read our full review here.
Carl – 16. Evergreen Refuge – Skyward (A Moment of Clarity Records)
Released on March 20th 2019, Skyward is one track long, one track that comes in at over an hour in length. The epitome of an incredible journey, built on a foundation of peace, melancholy, atmospheric black metal and much more. Read our full review here.
Brendan – 16. Childrain – The Silver Ghost (Graviton Records)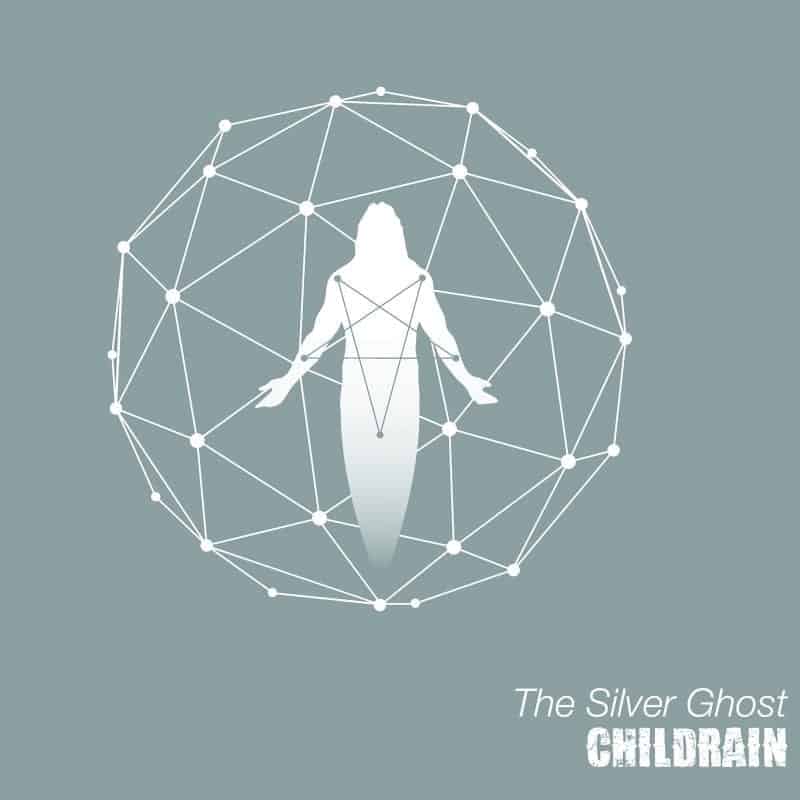 The Silver Ghost released on the 29th of March 2019 and made an instant impact. Childrain really know how to blend metal and melody perfectly and you can't help but wonder why so many others fail to capture the imagination in quite the same way. Each song on this immense album delivers in different ways utilising a massive range of melodic metal that thrills consistently. It's impossible to not to enjoy. Impossible not to buy in to their insanely catchy vibe.
This is an infectiously great metal album and comfortably one of the best albums of the year. 2019 will have hopefully been a great year for Children off the back of one hell of a release. Brilliant! Read our full review here.
Carl – 15. Alcest – Spiritual Instinct (Nuclear Blast)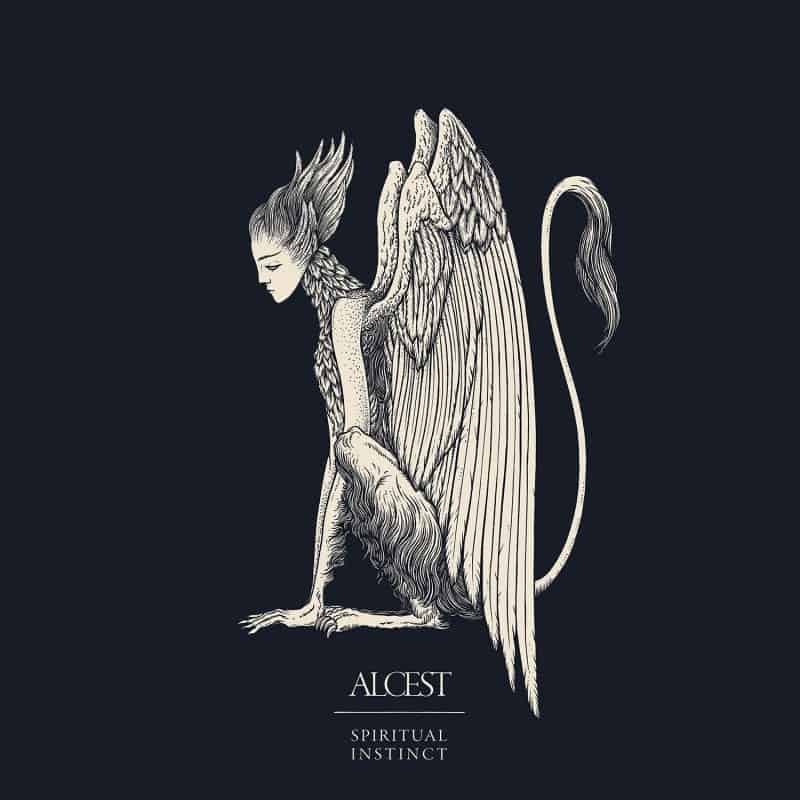 Released on October 25th 2019, Spiritual Instinct is haunting and heavy, the manifestation of Alcest's post sound lifted and carried on wings of black metal. Howls of horror adding gravitas to the more melodious moments. Read our full review here.
Brendan – 15. Devin Townsend – Empath (HevyDevy Records)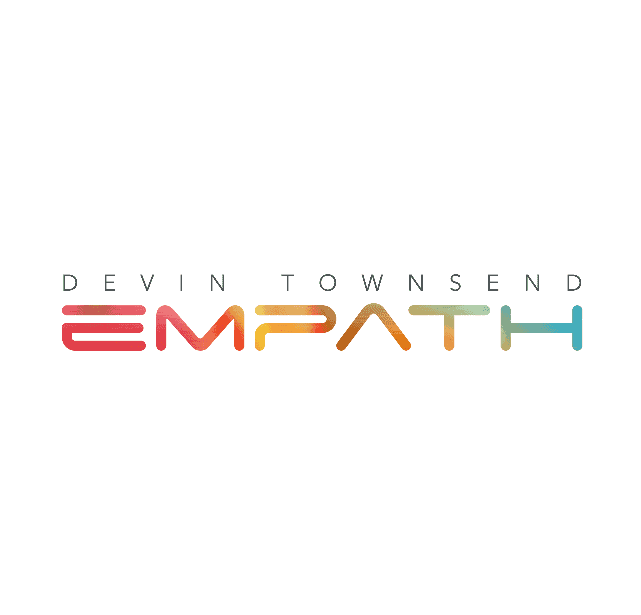 Released on the 29th of March, Empath is a piece of art as much as a rock or metal album. Pretty much all my favourite songs exist on the first half of the album with Spirits Will Collide being a clear winner for me. That song is worthy of 10/10 alone. The second half of the album is a harder, more complex listen but there are gems on there and moments within the longer songs I love. Empath is an experience really, having profound impact on your feelings and while I don't love all of it, I wouldn't change any of it either.
I always try to fill this list out with albums that have had the most impact on me personally and Empath has been hugely influential on my 2019. Read our full review here.
Carl – 14. Cult of Luna – A Dawn To Fear (Metal Blade Records)
Released on September 20th 2019, A Dawn to Fear embodies everything Cult of Luna fans have come to expect from the post metallers but expands their epic, emotive and inventive music to even greater heights. Read our full review here.
Brendan – 14. Morass Of Molasses – The Ties That Bind (Wasted State Records)
Morass of Molasses are one of the most unique and special bands that operate in the UK "underground" scene. Every time I listen to them, every time I hear them play, I am instantly reminded how bloody great they are. Released on the 7th of June, The Ties that Bind did just that, again. The whole album oozes in quality and creativity.
Chock full of stoner riffage, moody rhythms and layers of groove, the band's lifeblood. They also explore a bit further with exciting steps into bluesy mellow tones, a bit of wind instrument work and some really hushed, gentle tones. It all combines to make an album that is a fascinating listen and one it is hard to pull your ears from. They never disappoint. Read our full review here.
Carl – 13. Frostveil – Ephemeral Visions (Dark Adversary Productions)
Released on March 28th 2019, the debut release from Frostveil is as melancholic as it is mysterious. A unique brand of eerie, haunting and deeply emotional black metal that will remain entrenched in the mind long afterwards. Read our full review here.
Brendan – 13. Dream Troll – Second to None (Self Released)
Dream Troll released Second to None on the 12th of July and it is a cracking album. It is full of flair and energy and leaves you with a big grin on your face. Blazing solos and punchy riffs couple with strong, power metal vocals all held together by the excellent drums and bass lines. There is a ton of creativity on show too as the band explore different elements. A bit of piano melody, the epic masterpiece ending track, Legion and the altogether darker The Lawmaker are stand out moments in regards to Dream Troll expanding their sound.
Second to None is brilliant all the way through. Music designed to head bang to, to play air guitar to and to throw your fists in the air in unison. Dream Troll continue to release great heavy metal music that acts partly as an ode to all things traditional but is also very much their own. Read our full review here.
Carl – 12. Officium Triste – The Death of Gaia (Transcending Obscurity Records)
Released on December 13th 2019, The Death of Gaia is a transcendent blend of death and doom. However, the balance of melodic wonder with the intense heaviness is what makes this such an incredible release. Read our full review here.
Brendan – 12. Krysthla – Worldwide Negative (PHD)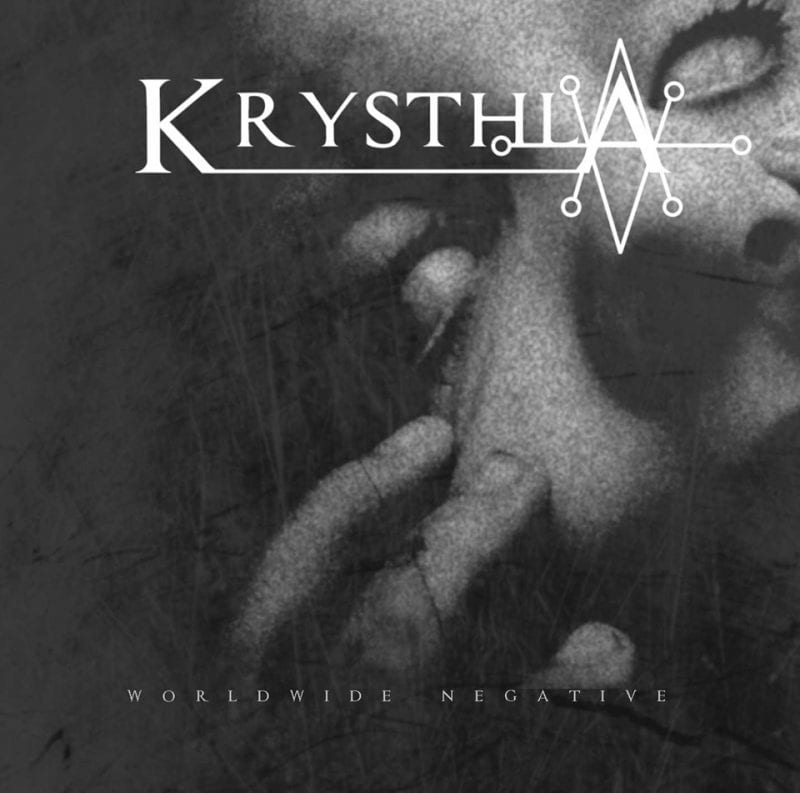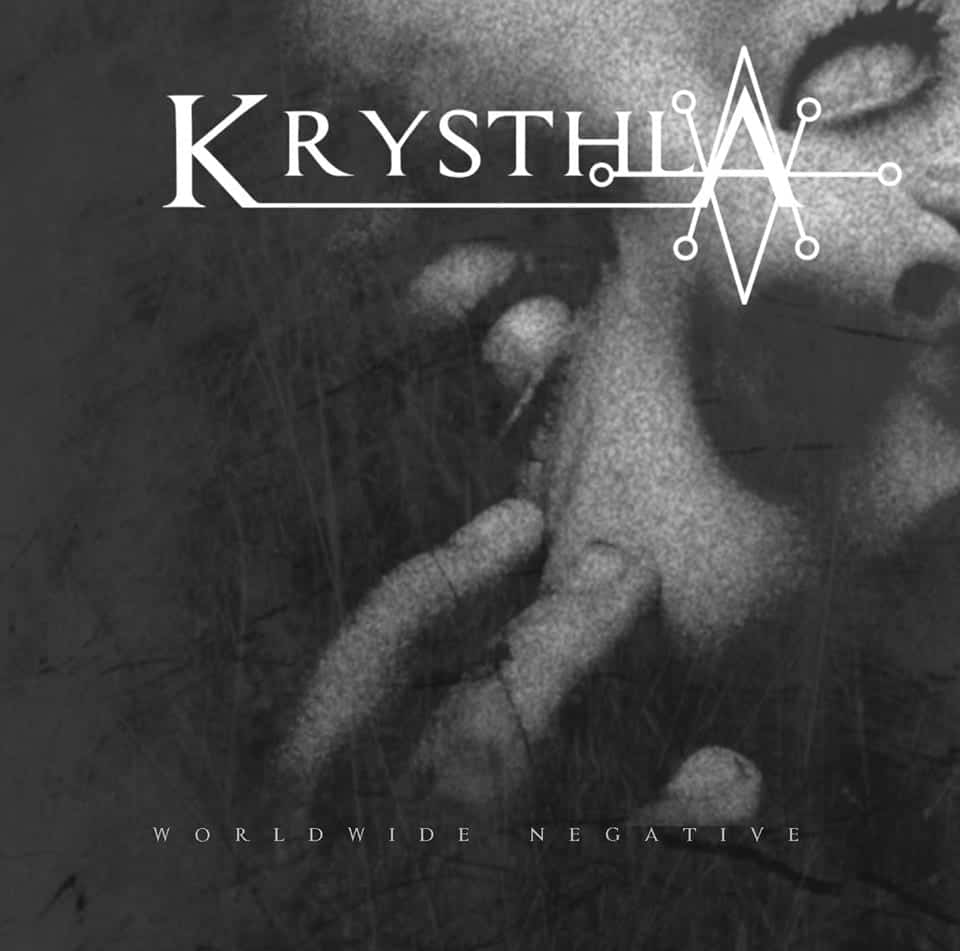 Krysthla really only became known to me over 2019 and I am so glad they did. Worldwide Negative is an absolute banger of an album, chock full of hefty tomes of heaviness. From feral vocals to sharp riffing to technical beats, there is a whole lot to love. Released on the 16th of August, Worldwide Negative made huge waves in the music scene and really pushed Krysthla to the forefront of metal.
It's a game changer of an album and should see Krysthla become a household name. Read our full review here.
Carl – 11. Cybernetic Witch Cult – Absurdum Ad Nauseam (Self Released)
Released on December 6th 2019, the psychedelic stoner rockiness of Absurdum Ad Nauseam is required listening. There is nothing quite like this in 2019, simply put, this is the psychedelic fuzz every person needs in their lives. Read our full review here.
Brendan – 11. Dark Mirror Ov Tragedy – The Lord Ov Shadows (Sliptrick Records)
Released way back on the 25th of January, The Lord Ov Shadows is immensely impressive. Musically this is everything good about symphonic black metal. Brilliant composition and exciting song structure. Glorious musicianship, dark and forceful vocals, fiery solos, violins, piano, choirs. There is so much in here. Having a lot of elements doesn't naturally make you good though. It is using them in the correct way that makes the songs and Dark Mirror Ov Tragedy are masters of that. They clearly know when to show restraint, when to go full on and how to expertly transition from section to section. I found this whole album to be fresh, exciting and exhilarating. As my first taste of Dark Mirror Ov Tragedy, I was hugely impressed and it still gets plenty of playtime almost 12 months later. Read our full review here.