Album Review: Alcest – Spiritual Instinct (Nuclear Blast)
For principal songwriter and frontman Neige, Alcest has always been a gateway to the otherworldly, a means of exploring his spirituality. An elemental two-piece, completed by long-serving drummer and creative confidante Winterhalter, their forthcoming sixth album 'Spiritual Instinct' finds Neige at his most personal.
As he explains:
This time I had something urgent to put on the table. It is a very cathartic record – something needed to get out of me. It's darker than usual, and heavier.
Written in bursts both during and after a prolonged period of touring in support of 2016's hugely successful 'Kodama', the sense of urgency Neige speaks of manifests in a record full of spontaneity.
The tension at the record's vital core comes from Neige facing the darker aspects of his personality and fighting to reconnect with his spiritual essence, to conquer adversity and grow. These issues are key to understanding the record's title.
Neige goes on to explains:
I have lived a spiritual life for most of my existence. I say spirituality as opposed to religion- for me they're two very different things. We don't need churches, we don't need bibles. Go to nature – that's the most beautiful temple you can find. Life can be harsh, but it's important to stay connected with your essence. If answers exists you might be more likely to find them within you. In »Spiritual Instinct« there are questions about the meaning of life and the possible existence of something else; something divine. The struggle to be the best person for yourself and the people around you, to evolve as a soul. You have to face your demons if you want to be a better person.
Spiritual Instinct will be released on October 25th 2019 via Nuclear Blast.
Haunting and heavy, the manifestation of Alcest's post sound is lifted and carried on wings of black metal. The combination often a treat for those with a taste for a more haunting and effective style of metal. Treats that are handed out generously with this wonderful 6 track album. An album that touches the soul, frees the mind and encourages the body to move.
The realisation that Les Jardins De Minuit is evolving before your very eyes and ears is astonishing. The fire that bursts forth from the post-melodies of Protection and the gorgeous harmonies of Sapphire put this album up as one of the best of 2019 already.
The black metal serves to keep Spiritual Instinct rooted in the heavy and is exemplified on L'Île Des Morts. The howls of horror adding some serious gravity to the more melodious moments.
Though there is no getting away from the post roots of this album, the graceful Lee Miroir melting cold hearts and icy thoughts. All before the title track delivers a masterclass of haunting and emotive melodies mixed with depth-filled riffs. It's an unbelievable piece of music, one of the best individual tracks heard this year on an album that can proudly sit amongst the cream of 2019's releases.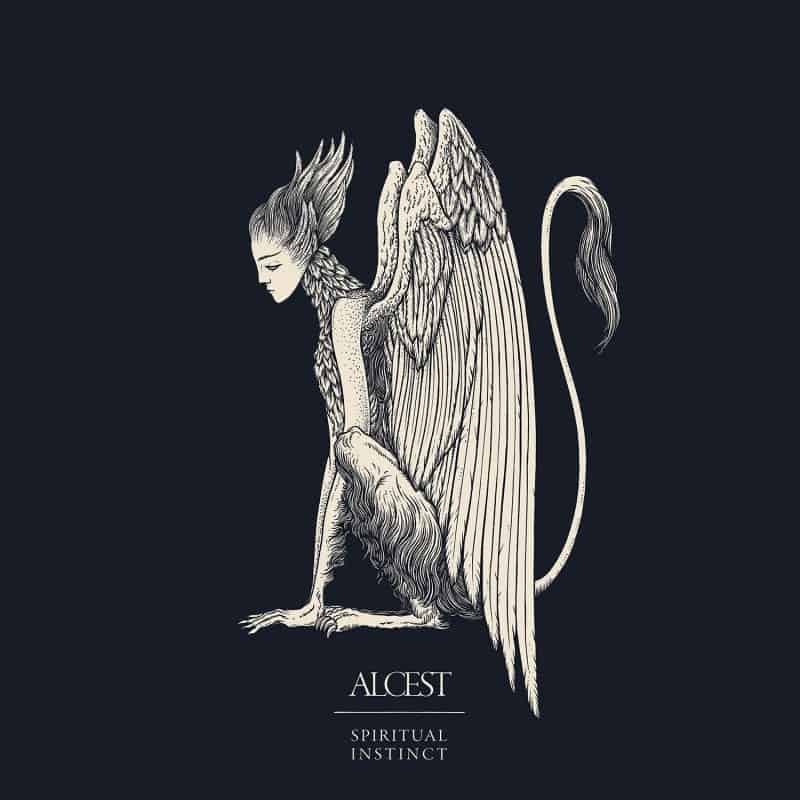 Alcest – Spiritual Instinct Full Track Listing:
1. Les Jardins De Minuit
2. Protection
3. Sapphire
4. L'Île Des Morts
5. Le Miroir
6. Spiritual Instinct
Links
Alcest – Spiritual Instinct (Nuclear Blast)
The Final Score -

9.5/10