Album Review: Gates To The Morning – Return To Earth (Self Released)
Gates To The Morning are a New Jersey post black metal band driven by the singular vision of Sean Meyers. Having started as a bedroom black metal project whilst still attending Montclair State University for Jazz Performance, Meyers started to collect material in 2016 for what would become the bands debut, Return To Earth. Pulling from a myriad set of influences, ranging from Opeth to Art Blakey by way of Tool, Gates To The Morning have rapidly refined a sound that is wholly their own and speaks to a dark unreality. Full of bombastic imagery and transcendent choruses, Gates To The Morning is finally taking form.
With his jazz background balanced with a long history in the infamous New Jersey DIY scene, Meyers hoped to create something powerful and thoughtful with Return To Earth. Fully invested in his work, he found himself recording drums at Backroom Studios with Kevin Antreassian of The Dillinger Escape Plan and then collaborating with friends to finish the studio process both at Backroom Studios and in various home setups. It was during this process that he chose to embrace the ethereal vocals of Meg Moyer for the project in addition to his own, further growing the bands sonic palette. The end result, and consequent live band, features performances from a variety of players, ranging from childhood friends to fellow jazz musicians.
Return To Earth is a concept album with lyrics orbiting around the twin concepts of challenge and triumphs, the pitfalls and mountaintops found on a journey of awakening and enlightenment. After years of deliberation and struggle, their unique sound has finally come together to see the light of day on July 19th 2019.
Gates to the Morning's Return to Earth is not a conventional post-black release in that it might surprise some to see it be 14 tracks long! You see rather then have a handful of huge and earth-spanning listens, Gates to the Morning have instead taken the path of shorter, more digestible tracks that offer bite-sized experiences.
The end result is an album that takes the listener on a myriad of ups and downs emotionally. One with a wide range of musical highs and lows encapsulated by a band that clearly understands what it means to feel.
They can go from a track like My Star, with its really sombre melodies and reflective tempo to the more hopeful and feel-good sound of Freezing the Sundials to the beautiful aggression showcased by Crestfallen. All with relative ease.
Those aren't the only highlights though. Crossing the Abyss is wonderfully imaginative with a really traditional sounding finish. Chapel Perilous is hauntingly soft and emotive while Steadfast is a blazing showcase of the guitar.
There aren't enough words in the world to do this album justice. It just keeps giving and giving and that it ever has to end is such a shame. Happily, it just means it's time to start it again. It might have taken Gates to Morning a while and a hell of a lot of work but the end result is so worth it.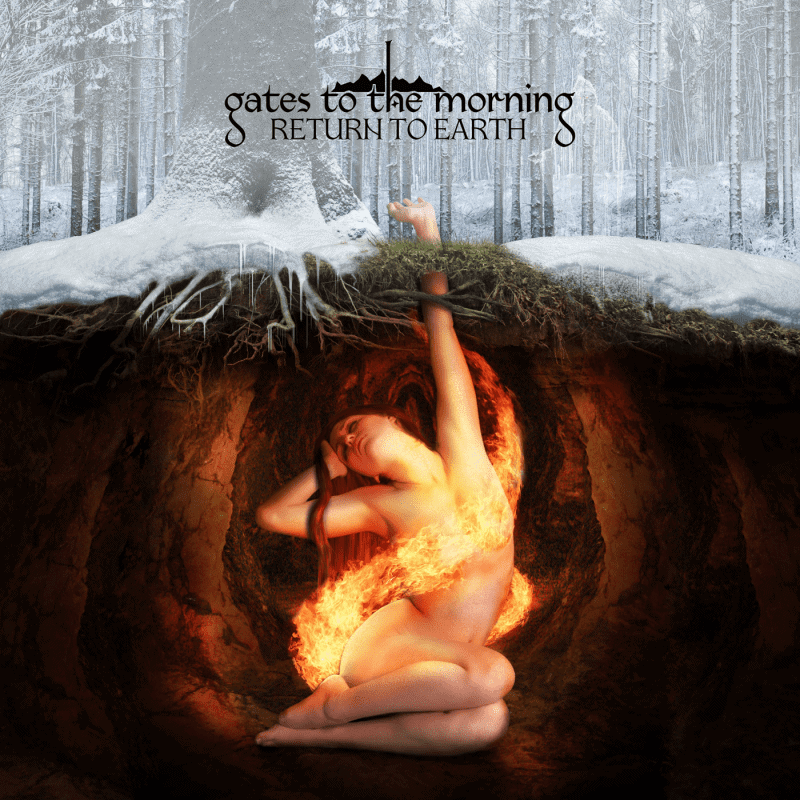 Gates to the Morning – Return to Earth Full Track Listing:
1. King Obscure
2. Terra Incognita
3. Surveying Forgotten Landscapes
4. My Star
5. Crossing The Abyss
6. Freezing the Sundials
7. Chapel Perilous
8. Crestfallen
9. Haunting The Third Chamber
10. Chasing Shadows
11. Two Winters
12. Steadfast
13. Rekindled
14. Return to Earth
Links
Bandcamp | Website | Facebook | Twitter | Instagram
Gates To The Morning - Return To Earth (Self Released)
The Final Score -

10/10