Album Review: Kevlar Bikini – OPT-OUTism (Geenger Records)
Kevlar Bikini are a hardcore band from Zagreb, Croatia. They have been around since 2010 and play punk infused with metal and noise rock. The band was originally a quartet and released two albums as such, "Explodisiac" (2012) and "Hi-Fi or Die" (2014). They also played a good number of sweaty shows all over Europe.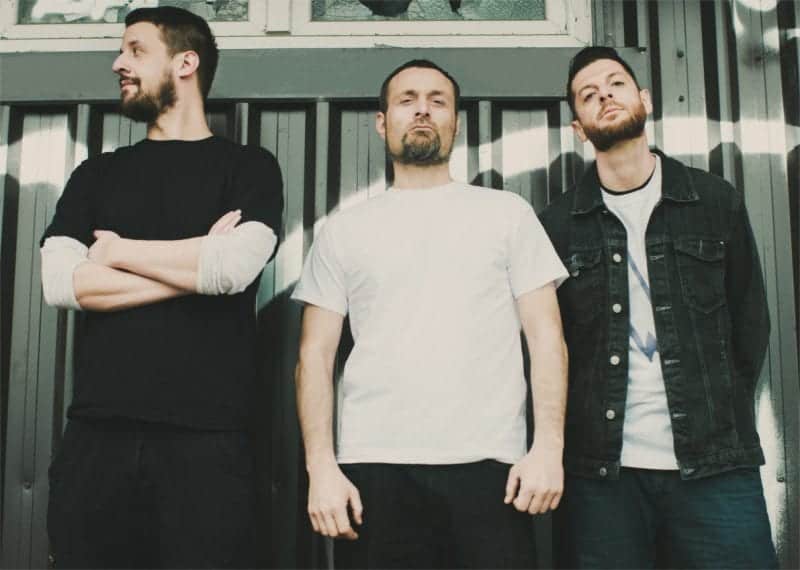 The Kevlar Bikini quartet was distilled into a trio in 2015, for more oomph. Determined to level up, they took a slightly different turn towards a more snarky, dirty and aggressive soundscape. The result is the third album "Rants, Riffage and Rousing Rhythms", released in autumn of 2018 via Geenger Records.
The band's fourth full-length studio album entitled "OPT-OUTism" is set to be released on May 22nd of 2020 via Geenger Records.
An energetic trio, the sound of Kevlar Bikini is certainly one rooted in hardcore but they're also a band with plenty of experimentation to show off too. Something that is clear from the start with the guitar work of Ballerina's Toes although the discharges of intensity and shouted vocals keep the mind focused on the 'core.
It's their wide range of musical skills that will keep you coming back though. Bride in a Torn Up Wedding Dress, Night Shift Monomania and Failing as an Adult great examples of the first half of the album's eclectic edges.
If you're after some bouncy and groovy metal though, Feral Fun is the track you must check out.
The second half brings the meat of hardcore noise to the surface with Son of a Grinder and The Wailer, the guitar jabs doing the job to knock you down. Followed by the wickedly thumping groove of Flirting with Nihilism, an album highlight for sure with the most aggressive sound of the bunch. Although, Quench's exciting flare-up of noise isn't far off.
Finally, one of 2020's most unique albums comes to an end with Oozing Optimism. Capping off Kevlar Bikini's mad mix of hardcore noise, metal-tinged and surprisingly catchy tunes.
Kevlar Bikini – OPT-OUTism Full Track Listing:
1. Ballerina's Toes
2. Bride in a Torn Up Wedding Dress
3. Night Shift Monomania
4. Failing as an Adult
5. Feral Fun
6. Son of a Grinder
7. The Wailer
8. Flirting with Nihilism
9. Quench
10. Oozing Optimism
Links
Website | Bandcamp | Facebook | Big Cartel | YouTube | Geengerr Records
Kevlar Bikini - OPT-OUTism (Geenger Records)
The Final Score -

8/10