Album Review: Idle Hands – Mana (Eisenwald)
Idle Hands introduce their first full-length album, "Mana", to be released by Eisenwald on May 10th, 2019.
Rising out of ashes of Prosthetic Records' traditional heavy metal quintet Spellcaster like a new wave phoenix, Idle Hands is bound to catch the attention of anyone who loves NWOBHM, occult rock or the sleaze of the 80s.
Entering into the studio only 4 months after the release of their highly acclaimed EP "Don't Waste Your Time", "Mana" conjures up an emotive 40-minute ride into the realms of heavy metal, new wave, goth rock, and continues to solidify the bands unique brand of heavy music.
Mana's old-school occult rock is driven by two things. The first is the gothic-tinged vocals and the second is the heavier hard-rocking riff work that makes this sound like an album from a few decades ago.
This could make it sound dated but Idle Hands have some unique flavours about them that helps drag it into the modern era.
After a catchy beat in the form of Nightfall, the extra sting in the vocals during the chorus serving a strong purpose here, Jackie really lays down the occult catchy rock groove. A really strong opening double.
The energy is kept high for Cosmic Overdrive, Give Me to the Night and Blade and the Will. While Don't Waste Your Time and Dragon, Why Do You Cry spread gothic melodies over everything. The latter of these is particularly deep and mournful with a cool sounding countdown to a rollicking guitar solo.
The best track on the album follows that bunch. Double Negative is a wickedly groovy and fun track capturing both the gothic undertones heard so far but distilling them through a heavier rock rhythm. It really gets the head banging along.
The last couple of tracks blend moodiness (It'll Be Over Before You Know It) and dour-like rhythms (A Single Solemn Rose) before the title track closes things out. A perfect closer for a dark club night where the absinthe flows like blood.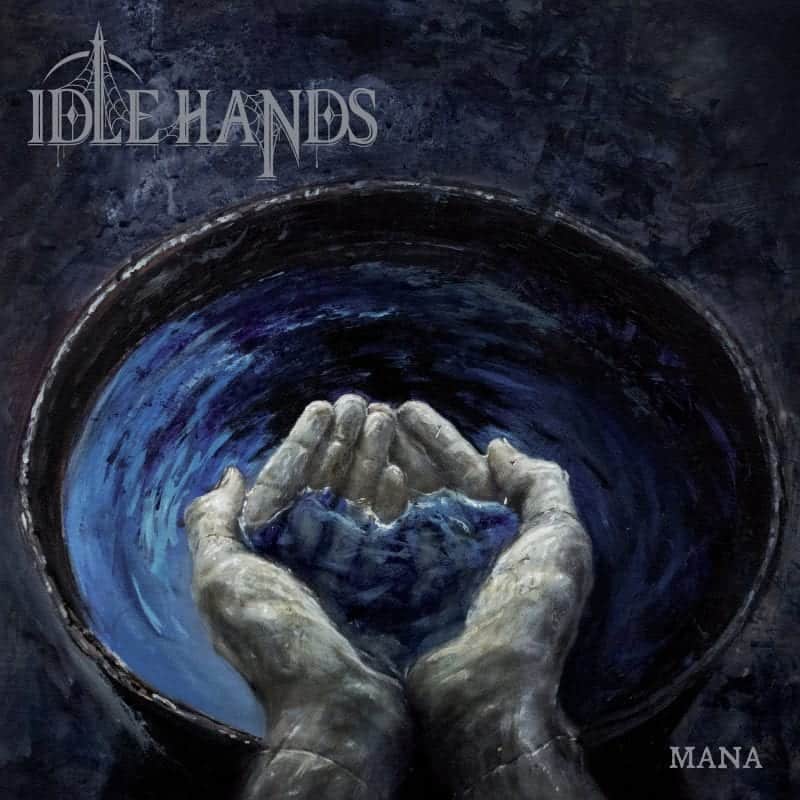 Idle Hands – Mana Full Track Listing:
1. Nightfall
2. Jackie
3. Cosmic Overdrive
4. Don't Waste Your Time
5. Give Me To The Night
6. Blade and the Will
7. Dragon, Why Do You Cry?
8. Double Negative
9. It'll Be Over Before You Know It
10. A Single Solemn Rose
11. Mana
The album can be ordered via Eisenwald here and Bandcamp here. Find out more about Idle Hands via Facebook and Instagram.
Idle Hands - Mana (Eisenwald)
The Final Score -

7.5/10