UnholyDarklotus' Top Ten Nightwish Songs
With Bloodstock Festival 2018 fast approaching, I have been thinking about some of the bigger bands playing and what my favourite tracks are by those bands. Songs I would love to hear or even songs that I am probably not going to. That thinking led me to Nightwish, the symphonic metal giants from Finland, who close out the festival on the Sunday night.
Nightwish are a bit of a conundrum to me. A band, I didn't really know much of until their smash it album, Once. I got stuck into their back catalogue and loved what I heard and I, like many others, fell in love with the operatic tones of then front woman, Tarja Turunen. Not long after becoming a big fan, Tarja was no longer in the band. That was a real kick to the gut. For me, it was her voice that got me into Nightwish. I love the symphonic music and emphatic solos but I could hear them elsewhere. It was their mix with Tarja's singing that made Nightwish seem unique to me at the time.
Nightwish have, of course, gone on since Tarja's departure and continued to grow their profile and fan base and are worthy of their headline slot. It has been 13 years since Tarja was in the band so I guess getting over it is long overdue. There have also been three studio albums in that 13 year period. The first two, called Dark Passion Play and Imaginaerum, were recorded with Tarja's replacement, Anette Olzon and the most recent, 2015's Endless Forms Most Beautiful, was recorded with Anette's replacement Floor Jansen. Floor is the current vocalist of Nightwish and the one who will take to the stage at Bloodstock.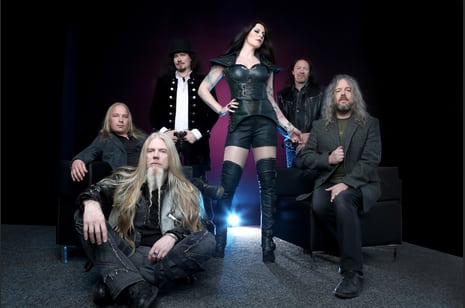 So, on to the list then and you will notice that I have not included a single song from the Nightwish catalogue after Tarja left the band. I should point out that isn't some sort of protest, or ignorance. I have listened to all the albums Nightwish have released without Tarja and, while I don't think they are as good, there are tracks I like. Honestly, I just don't think they have released a single song since her departure that is as good as the ones before her departure. If this was a Top 20, you may have seen a few like Amaranth or The Greatest Show on Earth creep in too but it isn't. It is a Top Ten and I firmly believe that Nightwish's ten greatest songs came with Tarja in the band.
10 – Wishmaster from Wishmaster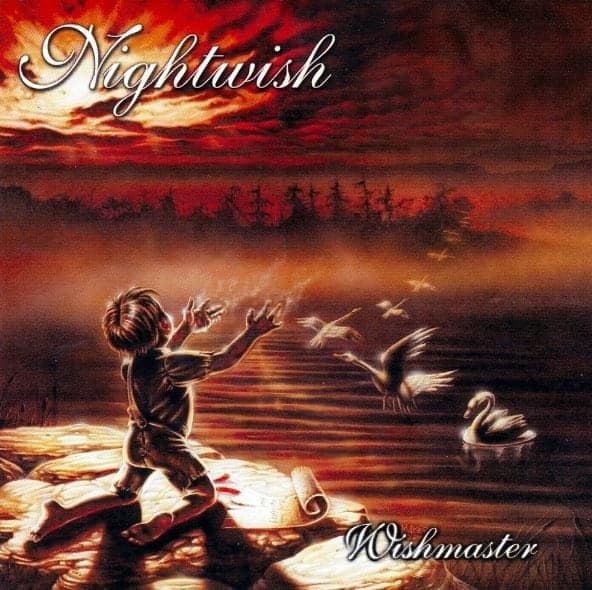 The title track from Nightwish's 3rd studio album, Wishmaster, is a cracking song. It is one of the faster Nightwish songs at the beginning with a nice crunching guitar riff and blast of drums. Tarja sings over this with a little extra fire. The verses are sung very operatically over a solid riff and quick drum tempo. The chorus is catchy, a fist to the air style one. The track ends with not one, but two, excellent solos permeated by a short burst of Tarja's glorious vocals. Wishmaster is one of Nightwish's simpler songs in structure at least but it is really catchy still. Clever in its simplicity.
9 – Creek Mary's Blood from Once
Creek Marys Blood is one of a few from Once that will feature in this list. This track was a favourite of mine for many years and still gets good playtime these days. I love the folk like chant of the intro over the woodwind instruments. This leads into a magical little acoustic guitar melody soon joined by Tarja singing softly and sorrowfully. It is a truly beautiful, yet sorrowful start to a song. As the journey continues, the song builds in power and presence chucking in some soaring solos before speeding up with a huge sounding orchestra and more powerful vocals. It all ends fading with a poem spoken in Native American by John Two-Hawks to bring a close to a powerful story.
8 – Wish I Had an Angel from Once
Wish I Had an Angel is probably the first Nightwish song I ever heard and the one that made me sit up, take notice and find the album Once. One of their faster and heavier tracks, bassist Marco Hietala adds gruff male vocals to contrast Tarja's angelic tones in the choruses. There is a great chugging riff throughout the verses that increases in intensity as the chorus hits. The drums are great and the bass comes through nicely too. I love the slow down near the end which adds a little more keyboard melody before building into that catchy chorus again. A simple, yet top quality song which shows a slightly different side to Nightwish where they drop a huge amount of the complexity they usually show, stick to simple and pull it off.
7 – Forever Yours from Century Child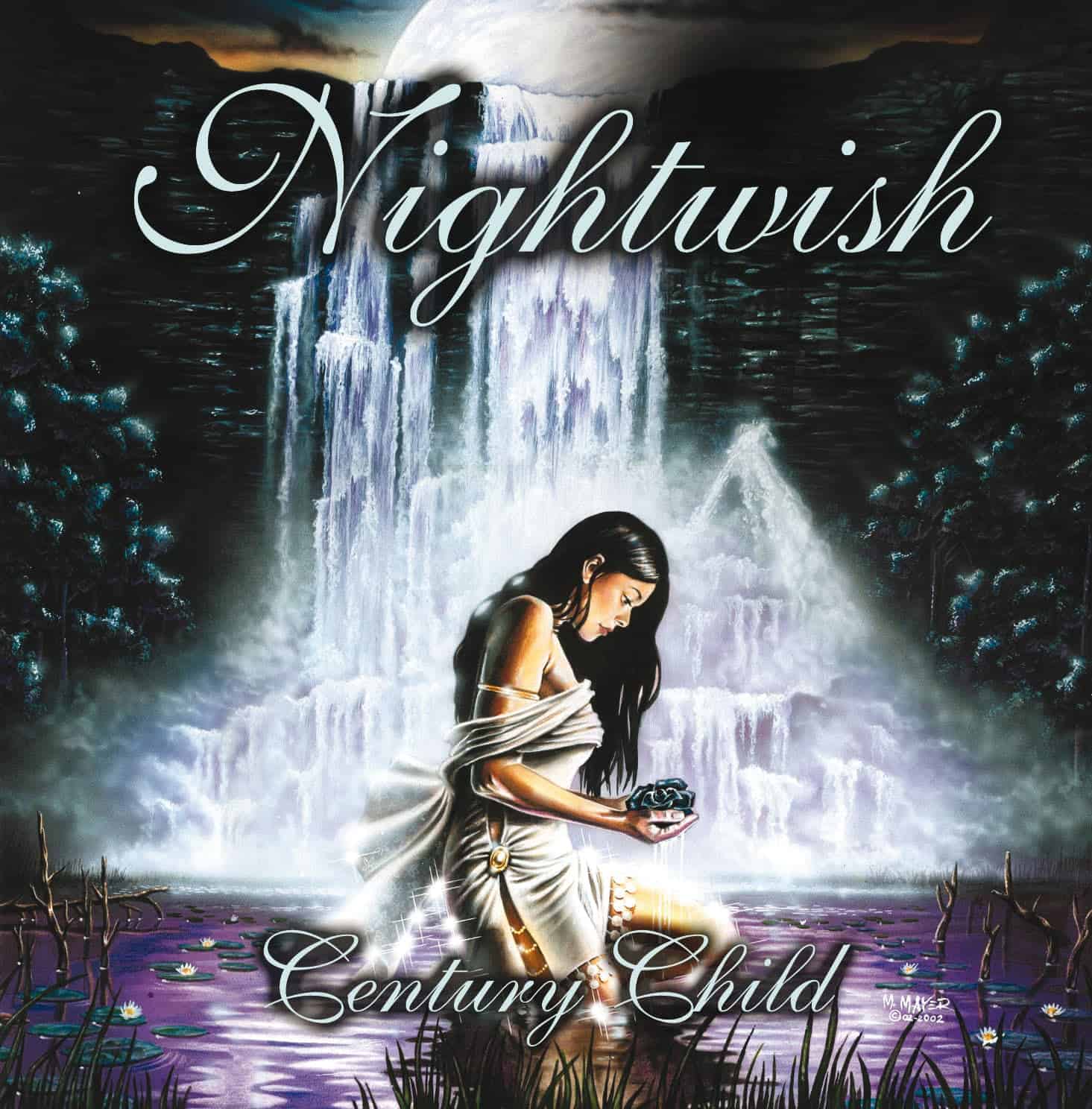 I must admit I am a sucker for a good ballad. Many bands I am not too keen on have a ballad I really like, such as Avenged Sevenfold's Seize the Day. Nightwish have a fair few ballads over their early albums and Forever Yours is one of the very best. I think this style of song lends itself well to symphonic metal with the orchestral sections adding further emotion and passion. Coupled with Tarja's golden vocals, the song is stunningly beautiful even with a rather morbid message. A woodwind solo adds a bit of folk magic before the song returns to gentle vocals and orchestral backing through to the end.
6 – The Riddler from Oceanborn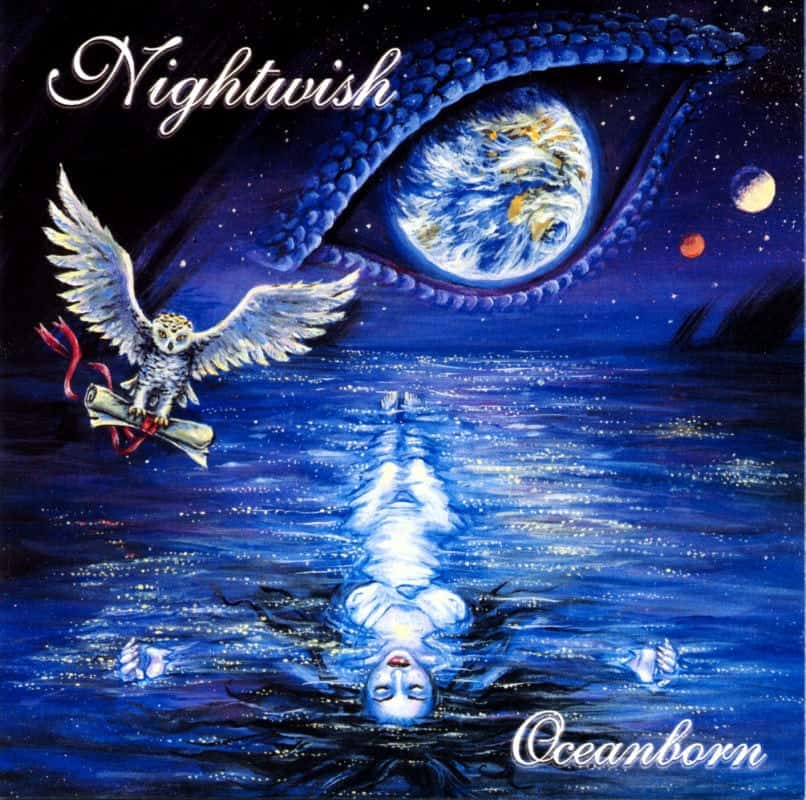 The Riddler is one of Nightwish's catchiest tracks out of their whole catalogue. The intro riff with mid tempo drumming and chime like keys sounds majestic. The music through the verses moves in tandem with the vocals which come out at a decent pace, again making strong use of the full range Tarja has available to her. Each verse and chorus is separated by an insanely catchy solo that leads directly into the just as catchy chorus. As the song nears closing you get a nice slow down. Tarja sings softly over a single drum beat. There is an underlying guitar melody too. This soon builds back up into a final, grand sounding chorus to close. Perfect.
[amazon_link asins='B00024BHTC,B000WD66BM,B000WGX8OM,B000SNUMCU,B014H10MEQ,B07895XRJS,B000WD66BC,B000WD66BW' template='UseThisOne' store='g0e5b-21′ marketplace='UK' link_id='3de7029b-982d-11e8-9373-fbc3b6e66808′]
5 – Angles Fall First from Angels Fall First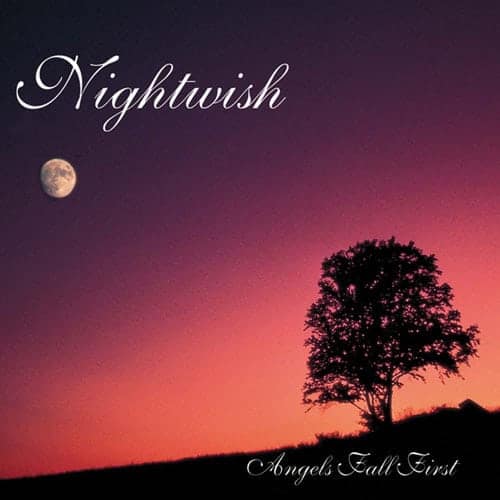 Angels Fall First is one of the most beautifully sorrowful pieces of music Nightwish have pulled off. If you want to truly understand the importance of Tarja to the band, listen to this track. This is why no other vocalist could replace her, despite their obvious talents. This song is built around her operatic skills as she hits the highest of notes while maintaining a passionate tune. A melodic acoustic intro leads into the immaculate vocals. They stop for a flute solo, come back in and continue through to the short but perfect chorus. The singing continues through to the end of the second chorus where it is replaced with the flute solo. That leads into a nice acoustic guitar before both instruments play together and create a glorious folky tone. A truly remarkable song.
4 – Nemo from Once
Nemo has one of the most recognisable keyboard melodies ever at the beginning that is really simple yet absolutely perfect. As the guitars jump in to join, you are only around 10 seconds in and know this is a special song. Softly sung vocals come over a simple drum and bass foundation. The chorus hits and jaws will drop at the perfectly sung vocals over a slightly more intense guitar riff. The end of the second chorus leads into a powerfully feeling orchestral section with a guitar that is now crunching along nicely. As this builds, we jump in to a spine tingling solo and then back into an orchestral section. The simple melody from the start gets repeated before we jump back into the huge chorus again. The track ends with a nice chugging guitar backed by a huge orchestral composition to leave you smiling rapturously.
3 – Beauty of the Beast from Century Child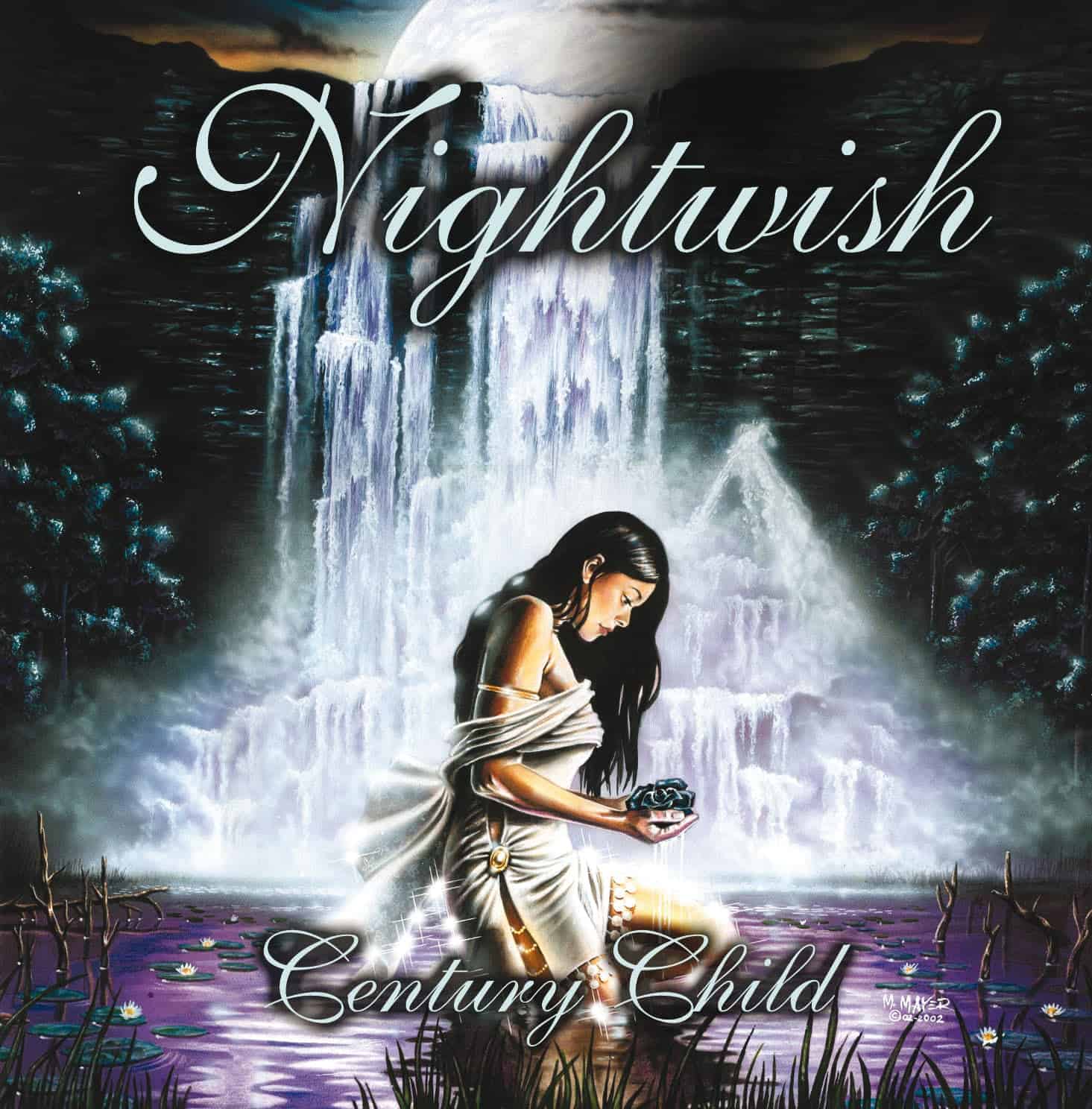 Another epic masterpiece from Nightwish comes in the final track on the standard edition of Century Child. Over 10 minutes in length, it is broken down into three parts and again feels like a huge tale or a journey. The first section is gently sung with soft drumming and keys backing. This is followed by a chorus of sorts that adds guitars into the mix before it switches up a little for the second section. More orchestral elements start to join in as the song switches to a stop start style with a solid riff, quick drums and huge orchestral tones. As always, Tarja moves through her many different ranges, starting off quite subdued but increasing in force and intensity as the song progresses. It eventually ends with spoken word over a resounding riff backed with keys and choirs and is quite magical.
2 – Stargazers from Oceanborn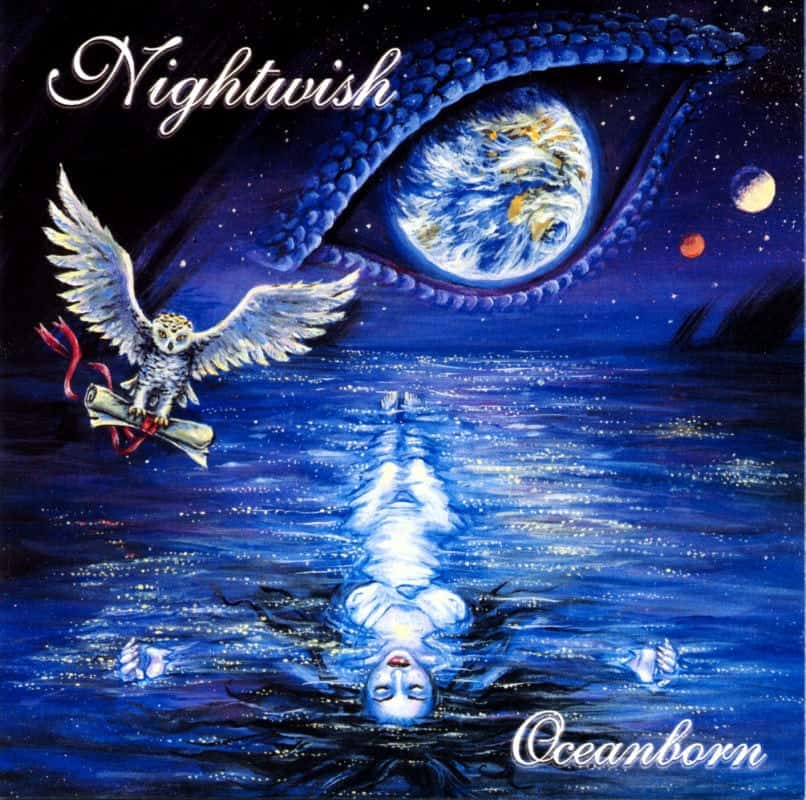 Stargazers may seem like a bit of a random, lesser known, song to put at number 2 but I love it. The opening track on Oceanborn, it starts emphatically with huge sounding, metallic drum blasts and keeps the pace up throughout. Mixing quickly, but soulfully sung operatic vocals with powerful drums and huge guitar hooks, Stargazers is Nightwish at their heaviest. Each verse/chorus section is split with a glorious solo that reminds me of the music from The Last of the Mohicans movie too. Being one of my all time favourite films, it just adds a bit more for me to an already glorious song. Big rhythms, powerhouse drumming, huge hooks and soaring solos make for a cracking track.
1 – Ghost Love Score from Once
Ghost Love Score is a phenomenal piece of music. It is nothing short of remarkable managing to mix complex orchestral arrangements with soaring guitar solos and powerful operatic vocals. You are taken on a breath taking journey across the 10 minute long track through different stages from emphatic string sections, incredible solos, folk sections and vocals that show why Tarja is held in such high regard. Ghost Love Score epitomises everything good about Nightwish and should act as the benchmark for every band operating in the symphonic metal genre.
So there you have it, my favourite ten Nightwish songs. Let me know in the comments how wrong, or right, you think I am. What are your favourites? Do you prefer with or without Tarja? Let me know!