Live Review: Nightrage w/Demonic Resurrection at 229 The Venue, London (29/08/19)
It has been far too long since Nightrage came to London and that they brought Indian death metal band, Demonic Resurrection along with them made this a must-see live show. It's such a shame that so few people bothered to show up at the 229 in London for it.
Don't get me wrong, we've seen it far emptier, literally only a few months ago but it is very disheartening to have bands of this calibre playing to less than 50 people. Happily though, that doesn't seem to bother the bands on stage and those in attendance exude enough energy to make it feel twice as full. Much love to the crowd that showed up!
Before Demonic Resurrection and Nightrage though we have Symbol of Orion, a progressive metal band with thrash and death infusions.
I knew nothing about these guys but by the end I was crazy about them. They do a phenomenal job of warming up the crowd with some killer head-banging riffs and a focused performance. They really impress and are now a band I'll be keeping a closer eye on.
Up next is the popular Indian band, Demonic Resurrection and so great is the reaction to them taking to the stage, they could be headliners.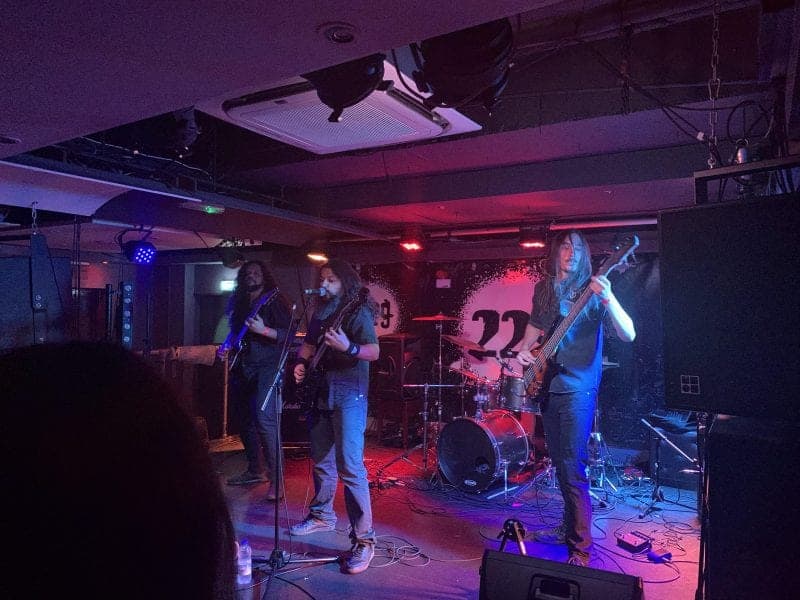 Playing an intense form of blackened death metal, the four-piece knock it out of the park with a killer set of heavy ferocity. Sahil "The Demonstealer" Makhija is also such a charismatic man, his patter between songs funny and witty. A loveable group of musicians backing it up with a stunning live performance.
We're far from done yet though as it's Nightrage time and to say we were excited is an understatement. They're a popular band here at GBHBL with us having covered plenty of their work here. We've been waiting for our chance to see them live and they do not disappoint.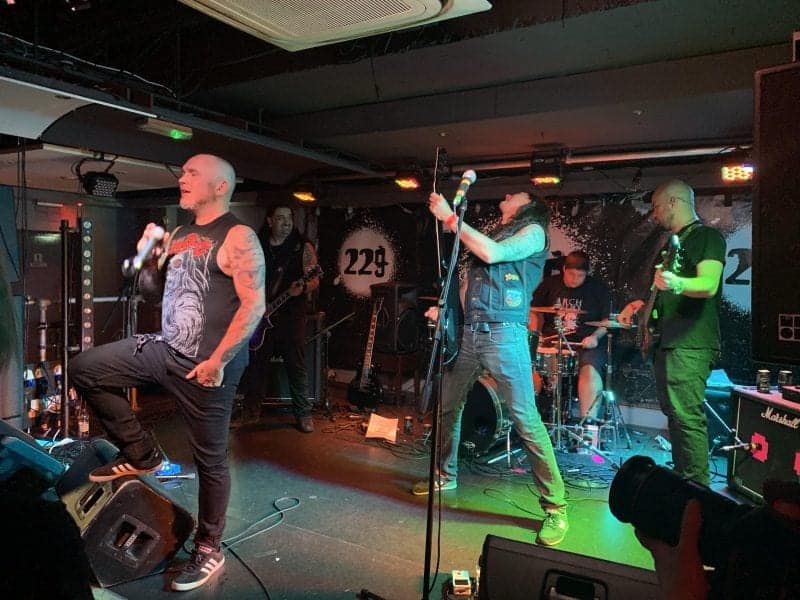 Marios Iliopoulos is a legend in our eyes and as the founder/originator of this band plus his involvement on many other bands, it's hard to tear your eyes away from his guitar skills. Although the rest of the band are hardly lacking, in particular vocalist Ronnie Nyman who is a beast on stage. Snarling and roaring, he is energetic and excitable but also shows humility when it comes to thanking everyone for supporting the band.
Playing a range of tracks from their extensive history but focusing on the latest album, Embrace the Nightrage and the title track being two of the standout moments. It's a wonderful confirmation (for us) that live they just as good as they are on record.
What a great night of metal this was. Three great metal bands from all over the world. It doesn't get much better then this.
Nightrage w/Demonic Resurrection at 229 The Venue, London (29/08/19)
Nightrage -

9/10

Demonic Resurrection -

9/10

Symbol of Orion -

8/10