Horror Movie Review: Welcome to Willits (2016)
Credit where credit is due, Welcome to Willits embraces its weirdness. Plays up to the wacky story in a very self-conscious way and showcases some imagination.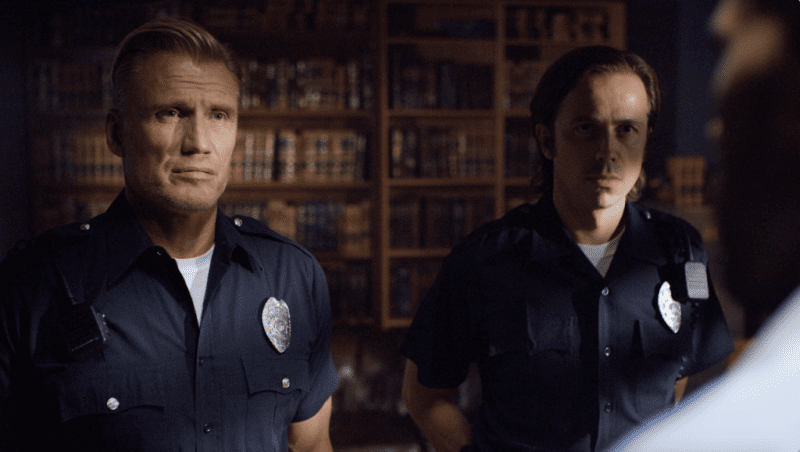 From the brotherly duo of Tim & Trevor Ryan, Welcome to Willits was adapted from an earlier short and mixes backwoods slasher tropes with psychedelia. It's a strange one that unfortunately doesn't really live up to the promise. A bit too all over the place, a lack of memorable characters and a distracting desire to have the viewer scratching their heads. It's just not a consistent enough film to enjoy.
The main focus of the movie is Brock (Bill Sage) and his wife (Sabina Gadecki). He is a pot farmer who begins to suspect his land is being attacked by aliens. Deep in the woods, his paranoia is running rampant and not being helped by his equally paranoid wife who has a meth addiction.
When a group of camping young adults stumble across his weed farm, trouble erupts as Brock believes they are the aliens. Forced to defend himself against the intruders, the violence is ramped up as he sets about slaughtering the group.
Well, every so often, as a lot of the time the film instead chooses to focus on the killer couple having 'meaningful' conversations about the aliens. It's not great even if the pair of actors give it their all. It's these moments that really slow the movie down, but the constant narrative jumping is easily the films biggest downfall.
From the couple to the campers to alien-based torture to watching Brock's favourite TV show (some form of cop show that stars Dolph Lundgren). It is far too messy to really get into. Which is a shame as there is a solid enough idea here and the effects on the aliens are quite good.
Welcome to Willits
The Final Score -

5.5/10