GBHBL's Top 20 Albums of 2020 – Part 2 (10-1)
It's this time of the year again! 2020 comes to a close and what a year it's been for music. One of the strongest we've seen in some time. To the point where narrowing our lists down to just 20 albums seemed like an impossible task. Yet, here we are. We managed it. What troopers we are.
As always, the two main music writers (Carl and Brendan) have combined our personal lists into one article. We've already covered numbers 20 – 11 and you can read that here. This article covers numbers 10 – 1! What was our personal choices for the best album of 2020?
Read on and enjoy. We sure have.
10 – Carl's Choice
Beggar – Compelled To Repeat (APF Records)
Four-piece Beggar propound a kind of sludge-meets-extreme-metal pandemic of tar thick riffs and groove, blasts, emotional vocal discharge and genre-bending brutality. The band released their debut Compelled To Repeat on April 3rd 2020.
A musical version of the word 'fuming' albeit with a shit-ton of doomy groove and metal head-bangers. Aggressively heavy but with a twinkle in their eye, if there was any pressure on Beggar going into this album, you'd never know it as they've nailed their debut.
You can read our full review of the album here.
10 – Brendan's Choice
Necrot – Mortal (Tankcrimes)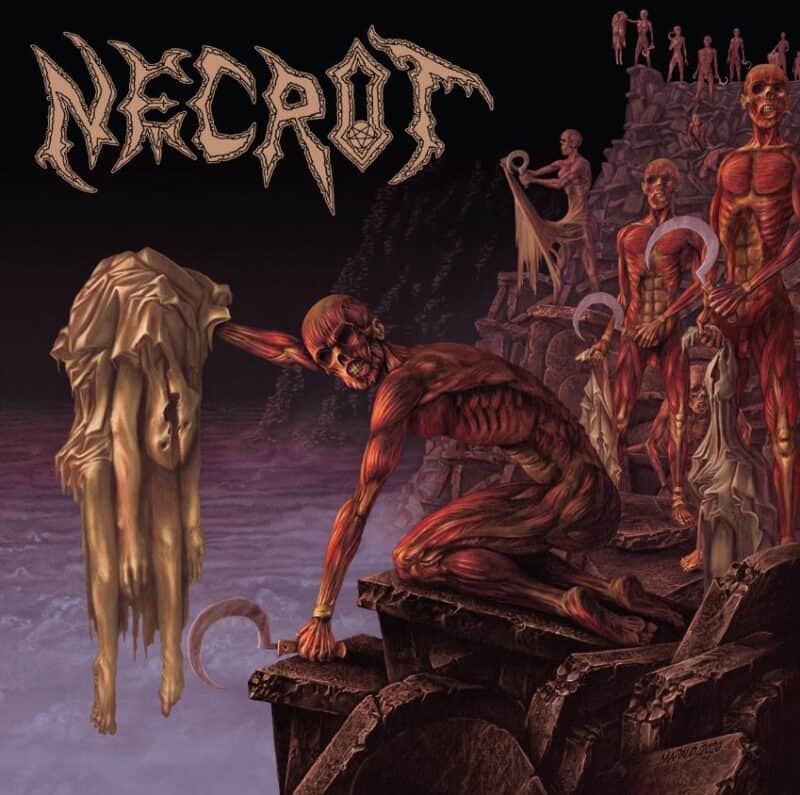 Oakland's rising stars, Necrot reach for the jugular from the start and hold it in a firm grip throughout. As leaders of this sort of second wave of death metal, it's really encouraging to see Necrot come armed with monstrous riffs and a few new ideas instead of just drifting into position and playing it safe. That's the mark of a great band right there. Mortal is a cracking release, full of fire and fury. An album that improves with each listen as you start to pick out little intricacies maybe missed first time round.
You can read our full review of the album here.
9 – Carl's Choice
My Dying Bride – The Ghost of Orion (Nuclear Blast)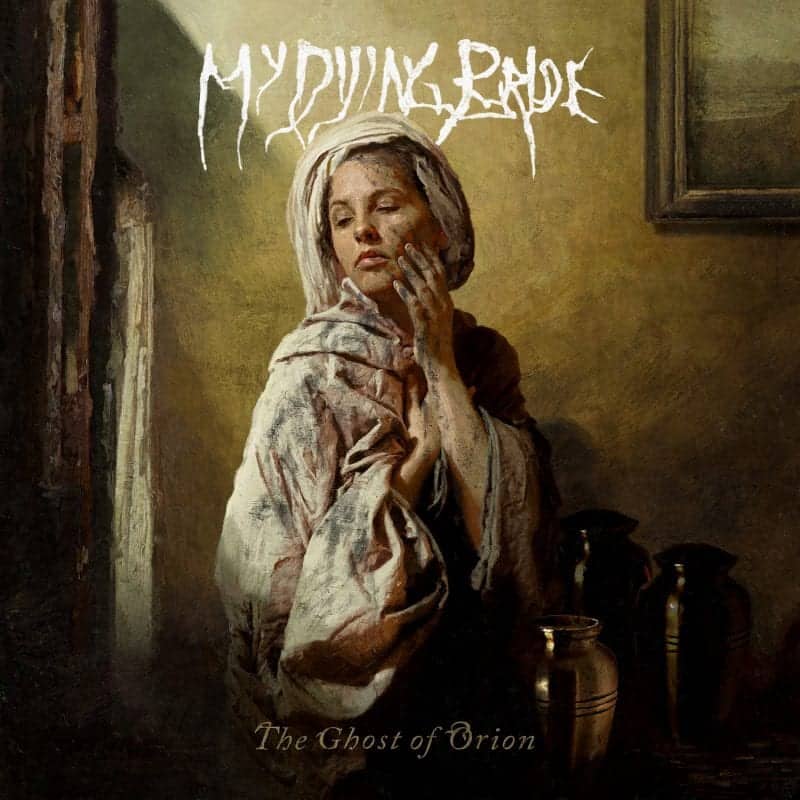 My Dying Bride's three decades of misery continued in shocking strong fashion with The Ghost of Orion which was released on March 6th 2020.
Let the doom wash over you. My Dying Bride are back and stronger than ever with an 8-track album that comes in at around 56 minutes long. Melodramatic, miserable, cold and dark but layered with an inner beauty that is so reflective of what this band are capable of delivering.
My Dying Bride prove any doubters wrong with a transformative and transcendent release.
You can read our full review of the album here.
9 – Brendan's Choice
Majestica – A Christmas Carol (Nuclear Blast)
Well, if you follow the site, you will know my thoughts on this Christmas masterpiece. A phenomenal release and the clear winner in every metal Christmas album competition, ever. Its powerful and pleasing with crafting that is meticulous in its attention to detail and music that raises your spirits and improves your day. Amazing.
You can read our full review of the album here.
8 – Carl's Choice
Anaal Nathrakh – Endarkenment (Metal Blade Records)
Extremity has been Anaal Nathrakh's stock in trade for more than two decades, and with 11th album, Endarkenment, they maintain their legacy of aural devastation. It was released on October 2nd 2020.
The variety on show is genuinely surprising and it's clear Anaal Nathrakh were unwilling to just sit back and phone it in on their 11th offering.
Although be under no illusions, for all the intrigue and exciting extras they drip throughout, Endarkenment is at its core, an extreme metal album. Even the most extravagant effort is still uncompromisingly savage. This is not Anaal Nathrakh calming down, rather it's Anaal Nathrakh growing.
There's more than enough twisted fury expelled by the guitar riffs, bass hooks, drum patterns and guttural/horror-laden vocals to keep everyone happy.
You can read our full review of the album here.
8 – Brendan's Choice
Almanac – Rush of Death (Nuclear Blast)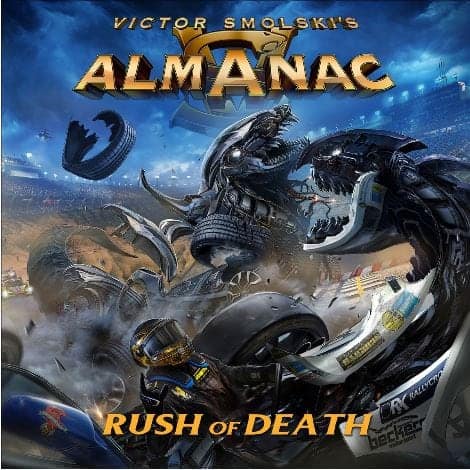 Almanac offers so much for the listener in a top-notch album that just exudes class. There is a good mix of genres in there. Thrash, stadium rock, power and symphonic all mix well with each other. It sounds so good too, you can pick out every little note, every bass twang and every beat clearly. Fans of metal with a bit of the traditional about it should absolutely revel in Rush of Death. Its really addictive too – one of those albums that occasionally just pops back into your mind and makes you want to quickly stick it back on.
You can read our full review of the album here.
7 – Carl's Choice
Ingested – Where Only Gods May Tread (Unique Leader Records)
Ready to rise from the underground to the wider metal sphere, Ingested's new album Where Only Gods May Tread is 10 tracks by a band ready to prove they have what it takes to compete at the top of the game. It was released on August 14th 2020.
It's been an immense year already for extreme metal. The bar not just reached but sent into the stratosphere by so many bands. So strong has this year's releases been so far that the expectations of what else may come has risen to seemingly insurmountable heights.
Few will reach those heights but those that do will be remembered. Step forth Ingested and their brand-new album, Where Only Gods May Tread. Few would have doubted that it wouldn't be at least a great album. That's what Ingested do, put out great music. However, they've outdone themselves here.
On every level, this album just amazes. From the guttural depths to the riffing highs and every filthy hook and beat in between, the 10 tracks burn so brightly. It's an inferno of extreme that turns everything it touches into ashes.
You can read our full review of the album here.
7 – Brendan's Choice
Countless Skies – Glow (Willowtip Records)
I love me some melo death and some UK melo death is a rare treat indeed. So, imagine my excitement when Countless Skies released a new album. More importantly, imagine my joy when it turned out to be a masterpiece. Released only in November, it is continuously returned too regularly and will be long into 2021. A fantastic effort from a band that should see them rise up the ranks globally.
You can read our full review of the album here.
6 – Carl's Choice
Pallbearer – Forgotten Days (Nuclear Blast)
Carefully plotted throughout 2019, Pallbearer's fourth long-player, Forgotten Days sees the band embracing their roots again. It was released on October 23rd 2020.
It's fair to say that you know what you're getting with a Pallbearer release. You can confidently expect an epic doom album that is as heavy as the darkness that litters the deepest recesses of the mind. You can expect lengthy drawls through a magical world of sombre melodies, thoughtful progression and unbelievably smart musicianship. This is what Pallbearer do and once again on Forgotten Days, they prove to be at the very top of their doom game.
This is simply one of the best things you'll hear this year.
You can read our full review of the album here.
6 – Brendan's Choice
Luna's Call – Void (Self Released)
Wow – what a release this is. An album to catapult Luna's Call into stardom surely, or as close to stardom as we can get in metal. It is a beautiful album balancing heaviness with progressive ideas and technical skills perfectly. It joins a collection in my top ten where I struggled to separate them so it could just as easily have been much higher. Either way, it is one of the best releases of 2020 and should leave a legacy long into 2021 and beyond. Amazing stuff from the UK band.
You can read our full review of the album here.
5 – Carl's Choice
Majestica – A Christmas Carol (Nuclear Blast)
Power metal band Majestica released their conceptual ode to the Dicken's classic, A Christmas Carol on December 4th 2020.
I wondered if it was right to include what is predominantly a Christmas album in this list. Let alone as high as it is being featured. After all, this is an album that I'm unlikely to put on in the height of Summer. However, that is because it embodies Christmas so perfectly to listen to it at any other time would diminish its impact.
The re-telling of the Dickens story in bombastic symphonic musical form, utilising original and re-imagined Christmas classics is simply phenomenal. It is without a shadow of a doubt, the greatest Christmas album I have ever heard. It never fails to leave a smile on my face. To not have it in this list felt wrong. It is deserving of its position.
You can read our full review of the album here.
5 – Brendan's Choice
Drops Of Heart – Stargazers (Self Released)
The Russian melodic death metallers released their second album, Stargazers and wow. What else can I say other than this is an amazing album. Truly remarkable. There is so much variety on offer and nearly an hour of music which in itself is rare from bands these days. That hours passes in seconds as you get lost in the ethereal soundscapes created by the band. There is so much passion and fire on offer. I understand hardly a single lyric but feel every note. Occasionally dragging me down into an introspective state but also picking me back up again and raising my spirits. It's an album that balances beauty and the beast with amazing skill and precision. A phenomenal release.
You can read our full review of the album here.
4 – Carl's Choice
Countless Skies – Glow (Willowtip Records)
UK-based melodic death metal band Countless Skies released their newest album, Glow on November 6th 2020.
Everything about Glow, before even hitting play, screams epic and then you hear it and that kind of thinking is confirmed. Glow is an epic, not just the three-part title track but the entire thing and sees Countless Skies surpass their excellent debut with ease.
Time and experience has given this band new and improved talents and the end result is a progressive melo-death album that is incredibly grand.
It's no surprise that Countless Skies are a great band but this album should be the thing that turns them into superstars.
You can read our full review of the album here.
4 – Brendan's Choice
Vampire – Rex (Century Media Records)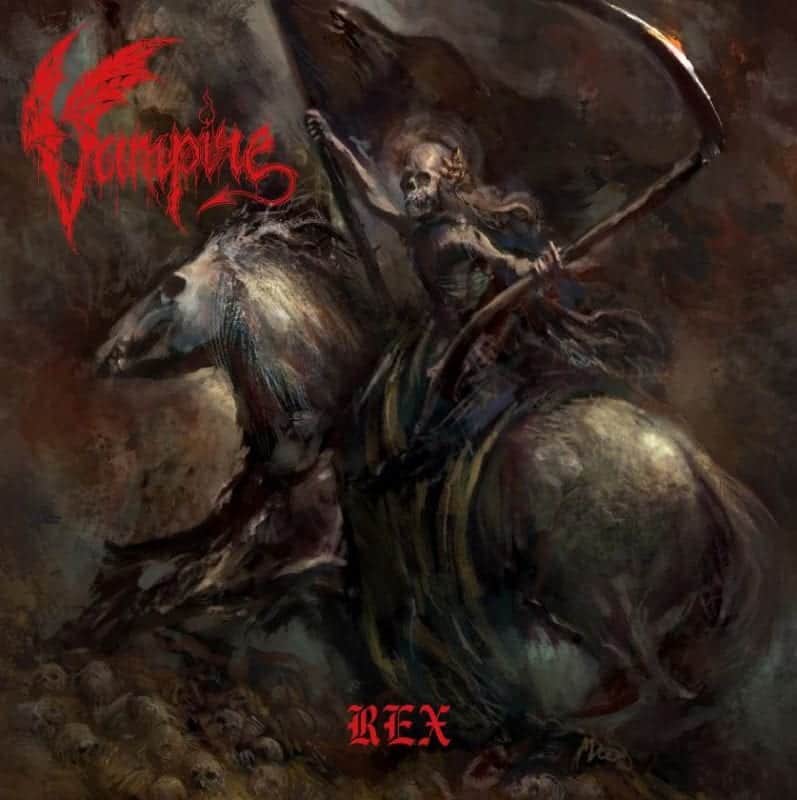 The Swedish death metallers new album, Rex is a phenomenal album full of exhilarating and exciting compositions with no let up. You can always tell when an album is good when you get lost in it and the 40 odd minutes seem to pass in seconds and that is what happens here. Vampire still hit as hard as ever, don't worry about that. There are no ballads or acoustic lullabies here for you but they have evolved as all clever bands do. You won't hear many better death metal albums this year.
You can read our full review of the album here.
3 – Carl's Choice
Abduction – Jehanne (Finisterian Dead End)
With a virus outbreak plaguing the world, the French plague doctors Abduction lifted the veil on their third opus "Jehanne". The black metallers first concept-album, based on the life of Joan Of Arc (ca 1412 -1431) – one of the most fascinating figures in French rich history – was released on April 29th 2020 – as a remembrance of the day in which Joan entered the besieged city of Orléans in 1429.
This is one of those albums where no matter how vividly we try to describe it to you, we'll never be able to do it justice. Instead, it's an album we urge you to go out and listen to now, just so you can experience the black metal sensation that is Abduction yourself.
To say this is an incredibly dark, morose, intense and detailed black metal album is only to scratch the surface of what it offers. As ruthless as it is beautiful. Dripping in atmosphere with motive melody, a blistering expulsion of black metal noise and a grandness that makes this experience near indescribable.
You can read our full review of the album here.
3 – Brendan's Choice
Avatar – Hunter Gatherer (Century Media Records)
The impact Avatar have had on my 2020 is nothing short of phenomenal. I started the year not a fan and end it a super fan. I love this album and it shows some of their most mature work to date with a nice balance of heavy and quirky. From the intelligent Colossus to the raging Silence in the Age of Apes to the deeply moving Gun. This is a seriously good album but it is the overall impact on my life that sees it and Avatar place so highly.
You can read our full review of the album here.
2 – Carl's Choice
Luna's Call – Void (Self Released)
Few bands in the UK's heavy underground have quite managed to reach the dizzying technical heights of progressive death metal quartet Luna's Call. The Lincolnshire based band released their long-awaited sophomore album Void on August 28th 2020.
It needs to be made clear that Void is a masterpiece. A progressive and technical masterpiece that is as shocking as it is stunning. Filled with an impossible amount of shifts, developments, twists and turns, it will leave most agape from the sheer brilliant lunacy of it all.
Just listen to it yourself. You won't regret it.
You can read our full review of the album here.
2 – Brendan's Choice
Cabal – Drag Me Down (Long Branch Records)
Drag Me Down is a special album that deserves lot of praise. Danish metallers, Cabal have stuffed their second release with some of the heaviest metal you are likely to have heard in 2020. Jam packed with intensity and raw emotion, Drag Me Down acts like an antidote, dragging your angers and frustrations out of your soul, and obliterating them in a crescendo of crushing rhythms and primal vocals.
You can read our full review of the album here.
1 – Carl's Choice
Ba'al – Ellipsism (Clobber Records)
Ellipsism is the sense of sadness and melancholy that accompanies intimations of one's own mortality, the quiet heartbreak that comes with the realisation of all the futures you will never see. It's also the perfect title for the full length debut album from Sheffield blackened post metal sorcerers of sorrow, Ba'al. Released on the 30th October 2020.
The burst of blinding darkness that comes from Ba'al's Ellipsism is as powerful and soul-searching as any fan of melancholic post-black metal could hope for. A gut punch of sorrowful and affecting guitar melodies, powerful percussion and scathing vocals.
The emotional outpouring that takes place over the album might be in stark contrast to the enormity of the blackened horde that surrounds it but combined it ensures Ellipsism will go down as one of 2020's best releases.
In fact, there's little doubt that this a real contender for the best of 2020. Anyone that knew Ba'al beforehand were aware that they're a special band. This, their debut full-length, just confirms that to the masses.
You can read our full review of the album here.
1 – Brendan's Choice
Vader – Solitude in Madness (Nuclear Blast)
Vader released the best album of the year for me in 2020. A faultless release with 11 tracks of insanely strong and creative metal that expands well beyond the confines of death metal. This is an album that deserves to be applauded. Solitude in Madness excites and delivers from the very first note, bever letting up, leaving you absolutely awestruck as the final notes ring out.
You can read our full review of the album here.