Album Review: Luna's Call – Void (Self Released)
Few bands in the UK's heavy underground have quite managed to reach the dizzying technical heights of progressive death metal quartet Luna's Call. The Lincolnshire based band are now ready to surpass their own high watermark they set with 2015's debut record Divinity, with their long-awaited sophomore album Void being set for release on CD, Tape and Digital formats on August 28th 2020.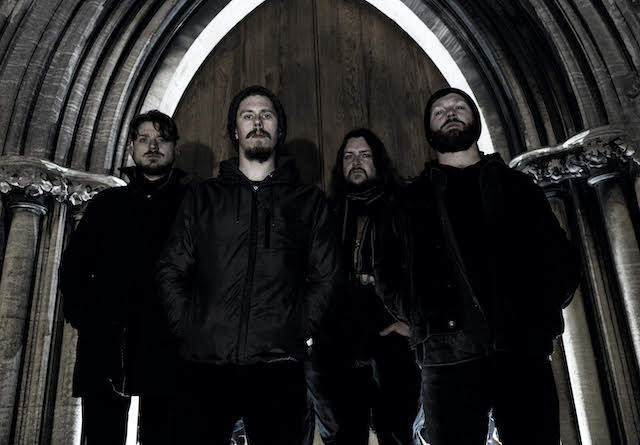 Before we even go into the detail of the individual tracks, it needs to be made clear that Void is a masterpiece. A progressive and technical masterpiece that is as shocking as it is stunning. Filled with an impossible amount of shifts, developments, twists and turns, it will leave most agape from the sheer brilliant lunacy of it all.
Although, that might not be immediately clear with the first track, Merced's Footsteps. A blend of melodramatic ethereal vocals, puzzling melody and sharp bursts of guitar and drums. A flash of their death metal side rises briefly but that's just a taste of what is to come later. It's bloody weird but it is bloody exciting.
Something Luna's Call pays off with the following Signs, a much more meaty and aggressive effort. The guitars squeal with technical delight, the percussion thumps away with force and the vocals are brutally phlegm-fuelled. It knocks the crap out of you and then it just slows for a wistful showcase of guitars. Far from done though, it further develops into an eerie computerised effect led segment where the vocals are spoken in a monotone and cold way. Which then rises upwards to a more epic stance and back towards the crunchy death metal side of things. Wow. What a track.
How do you follow up one of the best track you'll hear all year? In the case of Luna's Call, by doing it again yet this time over a longer period.
The 13+ minutes of Solar Immolation is all about the pacey dissonant guitars and vocals at first but of course, that's not all we get here. A face-melting guitar solo, pretty melodies that lead to frantic rhythms and back again. It's all over the place, it is the musical personification of chaos, but it is glorious.
You just have to marvel at this.
Exhausted? Few could blame you and Luna's Call are smart enough to know that it's time to scale back a little bit with Enceladus & The Life Inside. Luna's Call at their most overdramatic and extravagant. It's very attractive to the ears and a nice chance of pace from the technical wizardry.
The extravagance continues into Locus, where Luna's Call's imagination is running so wild, they have to let some of it escape through the medium of metal. Forcibly heavy, it's complimented by the shortest and most straight-forward death metal track, In Bile They Bathe.
The calm before the storm, the penultimate offering that is Silverfish is a little slice of peace. A welcome breather as the finale, Fly Further Cosmonaut kicks off with broad-minded heaviness before quickly scaling back in a comforting way. Luna's Call know how to relax the mind just so they can assault it shortly afterwards again. Although how you explain the 'video game' style middle bit is another thing. Just listen to it yourself. You won't regret it.
Luna's Call – Void Full Track Listing:
1. Merced's Footsteps
2. Signs
3. Solar Immolation
4. Enceladus & The Life Inside
5. Locus
6. In Bile They Bathe
7. Silverfish
8. Fly Further Cosmonaut
Links
Website | Bandcamp | Facebook | Instagram | Twitter | YouTube
Luna's Call – Void (Self Released)
The Final Score -

10/10