Album Review: Narcissistic Necrosis – The Art of Deformity (Self Released)
Calgary, Alberta-based Narcissistic Necrosis' debut full-length album, titled The Art of Deformity, is set for its physical and digital release on August 28th 2020.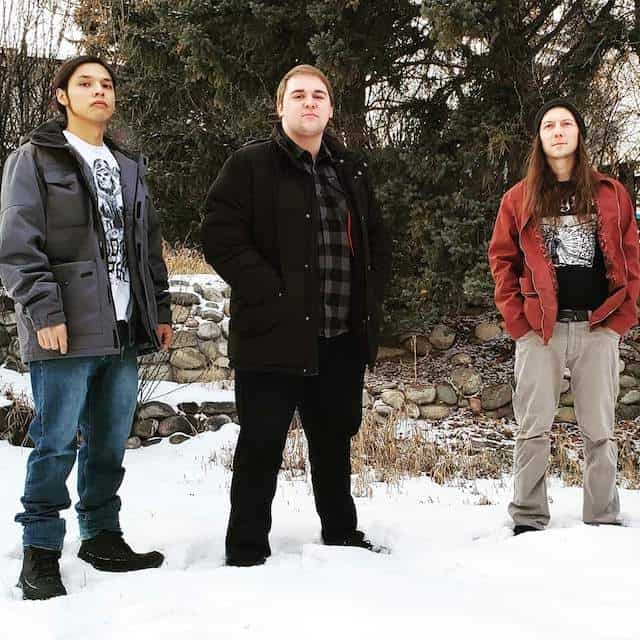 Spawned in 2014 as a one-person death-grind project by William Bigcrow (DETHGOD, ex-Interitum), Narcissistic Necrosis has eventually evolved as a full-fledge quintet. As of February 2020, the Calgary-based ensemble now features four members: William Bigcrow on guitars and vocals, Jaden McLean on guitars, Mike Jones on Bass, and Jayden Walker on Drums. Delivering a hammering, metallic sounding guitars, grinding low-end bass, and sonic drum blasts, Narcissistic Necrosis aims to make a lasting impression.
Meaty, callous and cold, Narcissistic Necrosis bring grind and death together for an album that is nauseatingly ruthless. Like a tidal wave crashing over a small island's inhabitants, the wall of noise hits so hard it will leave you gasping for breath.
Everything striking at once, the guitars, drums and vocals are hammered as solidly as humanly possible. Making for something that could be called 'mush' if it wasn't for the bright spots. A riff here and there that stands up to be noticed, a solo that sneaks in to surprise or a breakdown that makes the stomach curdle. It's these moments that make it all the more appealing.
Needed, because this is a band that doesn't hold back. You better have a strong stomach because Narcissistic Necrosis are the poison too tempting to turn down.
Narcissistic Necrosis – The Art of Deformity Full Track Listing:
1. Intolerant Breeding
2. Stigmatized into Desestation
3. Isolated Evil Within
4. Pessimistic Infuriation
5. Analgesia from Narcissism
6. Self Improvement is Masturbation
7. Self Destruction is the Answer
8. Cries of the Cowardice
9. Superstition Reborn
10. Safety in Severance
Links
Bandcamp | Facebook | Instagram | YouTube
Narcissistic Necrosis - The Art of Deformity (Self Released)
The Final Score -

7.5/10