TV Series Review: Creepshow – Season 1
Much beloved, Creepshow was a 1982 horror anthology consisting of five shorts and paying homage to the EC horror comics of the 1950s, such as Tales from the Crypt, The Vault of Horror and The Haunt of Fear.
Directed by George A. Romero and written by Stephen King, making this film his screenwriting debut. The film's ensemble cast includes Hal Holbrook, Adrienne Barbeau, Fritz Weaver, Leslie Nielsen, Ted Danson and E. G. Marshall, as well as King himself.
It is widely considered to be one if the best horror anthologies ever and had two sequels. Creepshow 2 in 1987 that had some highs and Creepshow 3 in 2007 which had mostly lows.
No matter the reception to the sequels, the original remains as popular as ever resulting in Shudder bringing it back to life in 2019 as a TV series. Season 1 has now wrapped up and is 6 episodes long with 2 stories per episode. So a total of 12.
Does Creepshow Season 1 manage to re-capture what made the original film so enjoyable? Is it filled with wall to wall quality? The answers are both yes and no.
It does feel ever so Creepshow with The Creep featuring in cold openings and delivering gags. It also has that comic book look and feel, the money clearly being spent on effects to ensure they're up to standard.
As for each story, we have a lot of hits and some misses across the 12. The first hit being Gray Matter, a short story by Stephen King. It surrounds a father who has developed a drinking problem since his wife died. However, he's not your everyday addict and this is not your every day addiction.
A fantastic start, the build and build to the eventual horrifying reveal here is excellent. It might seem a bit slow at first but it's well worth sticking to it as the amazing practical effects deliver a shocking finale.
The 2nd story of Episode 1 is called The House of the Head by Josh Malerman. It sees a young girl finding a dismembered toy head in her brand new dollhouse. Each time she checks it has done something horrific to her other toys but getting rid of it isn't as simple as it seems.
Another brilliant story, one that is uniquely told and delivers tongue in cheek comedy while being horrific too. Episode 1 of Creepshow is fantastic and really delivers on the promise set out by the series.
Episode 2 though…well, it doesn't begin well as we get a boorish werewolf story called Bad Wolf Down by Rob Schrab. The one praiseworthy element is the acting and the gleeful finale.
It is then followed by one of the best stories of the series called The Finger by David J. Schow. Here, a down on his luck man who talks directly to us finds an odd finger that turns his life completely upside down. Funny, clever and impressively acted, The Finger is a must watch.
Continuing strongly into Episode 3, All Hallows Eve by Bruce Jones has some emotional weight behind. Credit to all involved as such a thing shouldn't be possible especially as the kids that are terrorising their local neighbourhood seem so evil at first. The less said about this one, the better.
Following that, The Man in the Suitcase by Christopher Buehlman is certainly one of the more unique stories of the series. A young man finds a suitcase that has someone stuffed inside, someone that is alive and has magical powers. Powers that some look to exploit. It's not bad but not great either, slow and predictable, the ending makes up for a lot of its faults.
In Episode 4 we have the disappointing story of The Companion by Joe R. Lansdale. A bullied boy escaping from his sociopathic older brother meets a supernatural force that can help him. The story is beyond boring but visually it is a treat.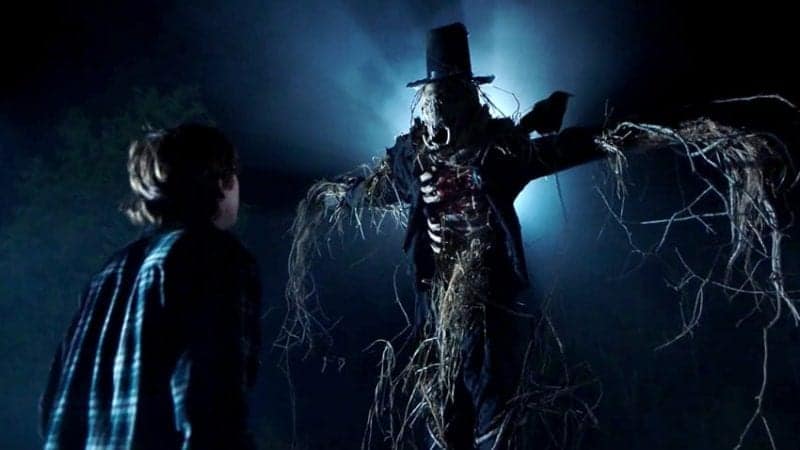 The episode is then saved by the wonderful Lydia Layne's Better Half by John Harrison and Greg Nicotero. Arguably the most frightening of the bunch, there is little in the way of comedy here. Just the story of a woman trying to dispose of a body but getting trapped in an elevator with it. It is excellent.
The penultimate episode is another riff on The Monkey's Paw story called Night of the Paw by John Esposito. Few will find this interesting even if the actors try their hardest.
Alongside that is Times Is Tough in Musky Holler by John Skipp and Dori Miller. A story not for the squeamish as a corrupt mayor and his goons get their comeuppance in the most horrible of ways. Gleefully gory but so much fun!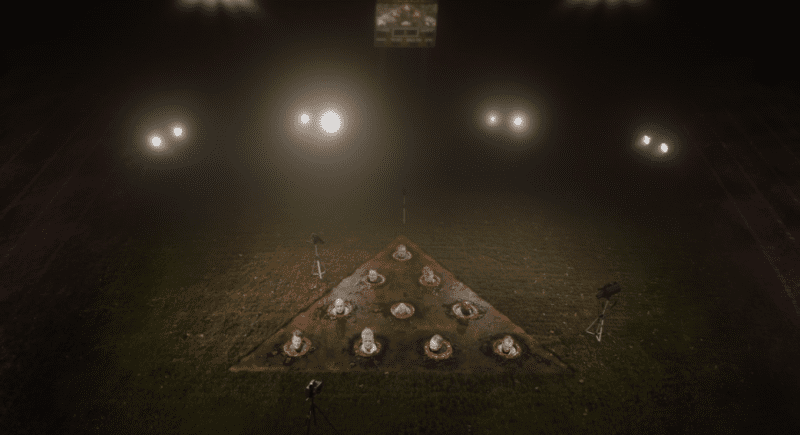 Talking of which…the second story and final chapter in the series also proudly wears that tag. Skincrawlers written by Paul Dini and Stephen Langford sees an unbelievable weight loss treatment have severe and bloody consequences. It's a very memorable finale.
Before that though we have one more low as By the Silver Water of Lake Champlain by Joe Hill fails to spark. A dead father's children set out to prove the monster he says existed at the bottom of the local lake is real. More fantasy than horror, it's boring and happily it's the first part of the final episode and not the one we end with.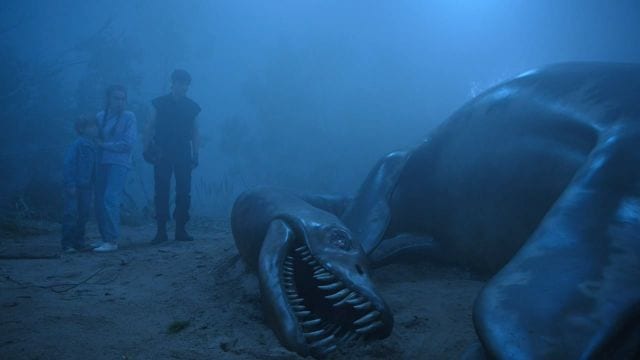 More hits than misses, Creepshow: Season 1 is a recommended watch. Not just for fans of the original movie but fans of horror and anthologies too. It's unlikely you'll love every one of the stories but there is variety and plenty of unique and interesting ideas.
You can tell there was a lot of effort put into making this feel like Creepshow and on that aspect, they nail it. A wide array of writers, directors and actors means every story feels like its own thing but not separate from the Creepshow anthology style.
Creepshow - Season 1
The Final Score -

7/10