Single Slam – Vivid by SikTh (The Future in Whose Eyes)
SikTh, the Watford based progressive metal band, have returned. As well as releasing a new single in Vivid, they have also released news of a new album. That album will be called The Future in Whose Eyes? It will be released on the second of June this year via Millennium Night, a label imprint of Snapper Music.
The Future in Whose Eyes will be the first full length released by SikTh since 2006's Death of a Dead Day. SikTh are a progressive metal band, or a mathcore band, who, through experimentation with their sound, ended up being one of the pioneering band's of "djent". Alongside Meshuggah, they have been mentioned as the inspiration behind bands such as TesseracT, Periphery and Animals As Leaders. So if you like those bands, or hate them, you know who to blame now right?
So it has been a few years since a full release from SikTh. A lot has happened in those years as well. A limited edition EP called Flogging the Horses was released before Mikee Goodman and Justin Hill, the vocalists, left the band. Shortly after SikTh went on hiatus, from 2007 to around late 2013. A surprise reunion set at Download 2014 officially announced the band's return. A crowd funded EP, via Pledge Music, was released in Opacities. A few tours and festival slots followed before Justin Hill announced his permanent retirement from the band. He was replaced by Joe Rosser from the band Aliases.
SikTh's full line up now consists of Mikee Goodman and Joe Rosser on vocals. Dan Weller and Graham Pinney are the guitarists while Weller also plays piano. The bass is looked after by James Leach while drums are in the capable hands of Dan Foord.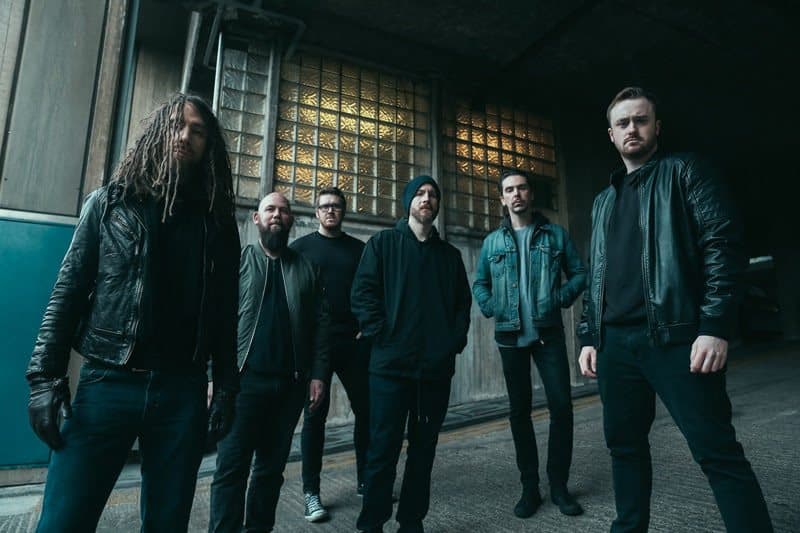 On to Vivid though. It is a 4 and a half minute long track, soon exploding into fast, rotary drumming over a quickly played, low toned riff. As the vocals join, it turns in to a complex sort of push/pull exercise. The different singers appear to be wrestling control of the song from each other over a rhythmic drum pattern. The chorus sees the drums rip into life with pace again while the vocals, still both singers, settle into working together. All the while there is some frenetic lead guitar lines and tapping driving the song.
I love the mix of the vocals, especially when the delivery is sped up like the section just before the solo. Coming at the end of a cleanly sung section, it explodes into a speedy riff and complex drum beat with both vocalists spitting out line sin different tones, at pace. The solo that follows is good, naturally complex and well played of course. The solo slows as the song switches into a clean section before it ends to an off beat and odd rhythm with drums and guitars sounding almost at odds with each other.
SikTh vocalist Mikee Goodman said the following about Vivid: "Lyrically, it is inspired by traumatic dreaming. The verses talk from perspective of being in the actual dream, where the choruses are in despair from an awoken perspective. The song itself has a lot of elements of both tradition and new SikTh."
Vivid is a good song – it sounds very much like what I would expect to hear from SikTh. There are lots of traditional mathcore/djent elements to it though it does sound refreshed and modernised. Joe Rosser does a fine job as the new addition. In fact it is the tug of war vocals that I liked most within the track. They are brilliant.
There is certainly enough here to show the SikTh are still very relevant. Vivid suggests The Future in Whose Eyes could be one of this years strongest metal releases.
Check it out for yourself here. If you like it, why not visit Peaceville Records and pick up a preorder, in one of the many available formats. Be sure to check the band out on Facebook, Instagram and Twitter too. That way you can keep up to date with news and future releases.
Vivid
The Final Score -

8/10
Comments Rating
( reviews)