Game Review: Thump Trump (Mobile – Free to Play)
There's been far too many free to play Donald Trump games on mobile already. Far to many. Be them pro-Trump games or anti-Trump games, they're almost always poorly made with far too many ads or disgusting in-app purchases.
You can read our reviews of some of them below:
Trump Dump
Trump on the Run
Run from Trump
Trump Bounce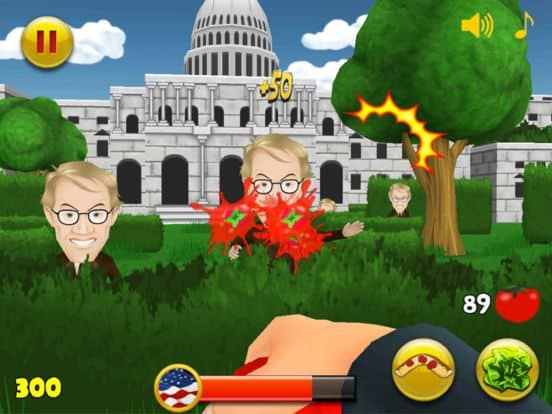 Thump Trump is one of the better ones but that really isn't saying much. Throw tomatoes at Trump or some of his political adversaries (Obama, Romney etc.) while dodging attacks from the security services.
Targeting is as simple, just touch the screen to aim at a particular enemy & keep tapping to throw a tomato. That's it. Really not a lot going on here, unsurprisingly.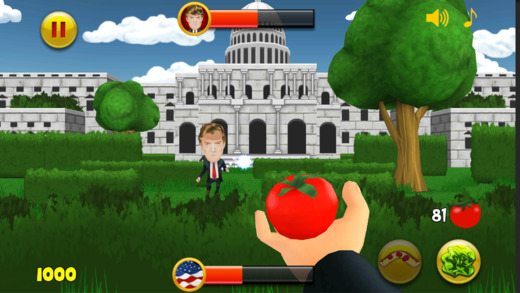 It's colourful but jagged & pretty ugly to look at. It can be quite frustrating too as the enemies just keep coming. Defeat one & they're instantly replaced by two more. It quickly becomes tiresome tapping your device over & over again just to get a quick chance of doing some damage to the boss.
There is a duck option to dodge the attacks but it's nearly pointless. You'll take damage, a lot of damage. Popping in & out of cover to fire of a quick tomato gets extremely tiresome.
Add that the music & sound effects are very annoying & there really isn't much to make Thump Trump a worthy download. The mute button is indispensable here.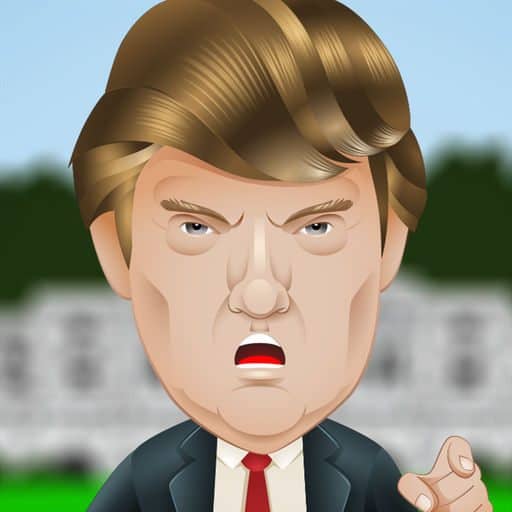 These Trump games are getting a bit silly now. While Thump Trump avoids in-app purchases & forced ads, if you want to unlock extra characters you'll have to watch a video or two.
Thump Trump
The Final Score -

5/10