Top Ten Bands To See at Bloodstock 2017
The best heavy metal festival, well actually the best festival, in the UK takes place in a few short weeks. Bloodstock 2017 takes place from August 10th to August 13th at Catton Park, Derbyshire. GBHBL will be there, of course, and with a now fully confirmed line up, there are a lot of bands to get excited about. Check out the full line up poster at the bottom of this page. Pretty decent right?
So as the festival draws near you naturally start thinking about which band's you are most excited about seeing. That isn't the same as saying "who are the best band's there" or "who will put on the best show". This is a list of the ten band's I personally think are going to blow your socks off. The band's that will leave a sweaty, alcohol drenched pit full of people wanting more.
While I could easily have done a top 20 or 15,  this is just a top ten so a few names didn't make it. Even though I am excited to see them and think they will rock the place. Special shout out to Megadeth, Obituary, Wintersun and Hatebreed to name just a few.
10 – Morass of Molasses
Chock full of impressive groove and sludge, Morass of Molasses really impressed with their debut album These Paths We Tread. Read our review here. Killer riffs and meaty hooks with powerful vocals should translate well on to the big stage. Morass of Molasses cross genres too so if you don't adore sludge and doom, there are plenty of melodic moments and solos mixed in as well. I am really looking forward to seeing them set heads banging.
The track I hope to hear – Wrath of Aphrodite
9 – Soilwork
I am a big fan of melodic death metal. A couple of my favourites are Nightrage and Degradead. One thing nearly every melodic death metal band does is cite Soilwork amongst their major influences. While I wait for the opportunity to see Nightrage in the UK, seeing one of the bands who helped to mould the genre I love so much is really exciting. As a band they are experienced musicians with a fast and tight sound, loads of melody and chunky riffs. Solos galore and strong vocals. It should be quite a set, especially with a back catalogue of 10 studio albums to select music from.
The track I hope to hear – Long Live The Misanthrope
8 – Wind Rose
Italian folk/symphonic metal band Wind Rose have been making some waves since releasing their latest album, Stonehymn. I wasn't to aware of them until coming across one of their recent singles, To Erebor, and I was hooked. Read that review here. The sort of band that will have you raising cups of mead and bouncing around with their folk elements, Wind Rose also use huge symphonic sounds mixed with gruff vocals and soaring guitar leads. It should be great fun in the live environment.
The track I hope to hear – To Erebor
7 – Winterfylleth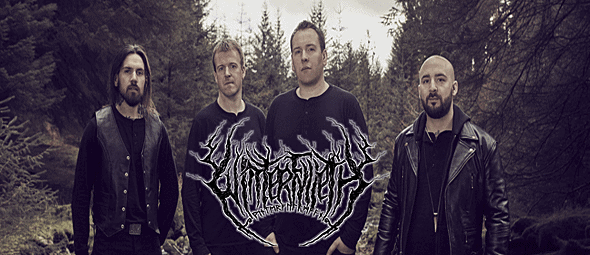 British black metallers, Winterfylleth, are an internationally recognised and acclaimed band who have performed at Bloodstock Festival in 2014 as well as all over the world. There is no secret to what they are about and we know that they will bring power, passion and ferocity to Bloodstock 2017. As there is so little black metal there this year, they are sure to draw a huge crowd. We are big fans of the band and their most recent album The Dark Hereafter which you can read about here. With many songs about historical Britain, it will be quite an event watching them tear it up on British soil at the hallowed grounds of Catton Park.
The track I hope to hear – Ensigns of Victory
6 – Hell
Of course Hell are on this list. I imagine they are on nearly every list being compiled. They are one of the founding fathers of occult metal. One of the first, if not the first band to wear corpse paint on stage as well as one of the first to annoy the church due to their exploding bible pyro trick. These guys were derided back in the 80's for being too different. They suffered tragedy after tragedy and split before returning over 20 years later and still with the ability and attitude to write killer music and put on a show. I have a ton of respect for Hell and am sure they will have a few special tricks up their sleeves for Bloodstock 2017.
The track I hope to hear – Let Battle Commence
5 – Municipal Waste
Municipal Waste released an excellent album a few weeks back called Slime and Punishment. Read our review here. It is one of the top releases of the year in my opinion. With a slot on the main stage on Saturday, the grind/thrash band are sure to whip the crowd into a frenzy. Their tongue in cheek vocals, blazing dual guitar solos and supreme drumming mixed with gravelly vocals is the perfect fit. They are a popular band, with 6 full length albums behind them so expect them to have fun, expect a load of crowd interaction and some blazing heavy metal.
The track I hope to hear – Under the Waste Command
4 – Amon Amarth
Viking warriors Amon Amarth need no introduction. A ferocious heavy metal band with melodic elements the roar out songs telling tales of plundering, Odin and legendary battles. Their sound has become more accessible over the years culminating in 2016's Jomsviking. Read our review of that here. Amon are also famous for putting on a huge show with battle re-enactments and a ton of pyro but I have never seen it. We have seen Amon play a few times, like this gig here, but each time it has been indoors and the show has never really materialised. Now, a headline slot at a major festival – I can't wait to see what they bring.
The track I hope to hear – Cry of the Blackbirds
3 – Decapitated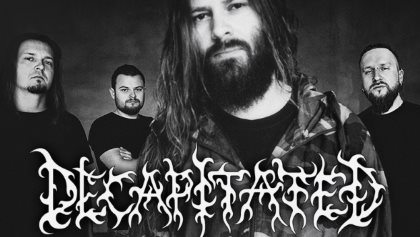 How good is Decapitated's new album, Anticult? Read our review of it here. It is a brilliant piece of music. As a band, they have suffered unimaginable hardships and tragedy yet here they are in 2017 releasing one of the best albums of the year. You have to respect that. As a band they are constantly out to prove their worth and I expect them to go all out at Bloodstock with plenty of death metal classics and, hopefully, a load of tracks from the modern, more progressive Anticult. Expect a brutal pit throughout their set amid a set full of crushing beats and punishing riffs.
The track I hope to hear – Never
2 – Kreator
Thrash legends Kreator are going to be awesome. I love their latest album, Gods of Violence, which you can read about here. Expect a load of thrash, fast drums, quick vocals and a plethora of soaring dual guitar solos. Kreator have a huge arsenal of 14 albums to choose from and 30 years of experience. These guys know what they are doing. They are masters of it so expect a fast set with heads being banged furiously and an aggressive pit. I'll see you in there.
The track I hope to hear – Death Becomes My Light
1 – Blind Guardian
I love this band. They are fantastic and have a phenomenal amount of great songs that are just made for the live festival environment. The fans join in on all of them with the band's encouragement. Blind Guardian will probably play hits from their huge 30 plus year long career – hopefully a sort of greatest hits collection so expect Mirror Mirror, A Voice in the Dark, Lord of the Rings, Sacred Worlds – there are so many we could get.  Either way you are guaranteed that the band will perform expertly, the crowd will sing and everyone will have a blast. There are few sights as powerful in metal as the crowd singing along to The Bard's Song. You would be a fool, just another fool, to miss it.
The track I hope to hear – The Bard's Song
So that's my ten. Like I said, there are a whole host of bands I am looking forward to seeing outside of this, as well as a load of newer/smaller bands too like Red Rum, Venom Prison, Abhorrent Decimation and Inquisition. It is going to be one hell of a weekend!
Check out that line up below.