EP Review: TREP – Renewed (Self Released)
TREP is a four-piece hard rock band hailing from South Wales. The sum of its parts consists of Max Hill, on drums, Sam Green, on bass & vocal harmonies, Declan McCabe, taking care of the guitar work & vocal duties in the more than capable hands (& larynx) of Rachel Thomas.
At the end of October, they will be releasing their brand-new EP, Renewed.
There's a fair bit more groove to TREP these days and Renewed is a showcase of this evolution. Immediately present on the opening riffs and bombastic bass/drum combo of Sinking. A track that really grows as the smooth and powerful vocals arrive. It gets chunkier and leads to one hell of a bombastic chorus. Darker and heavier, the disciplined rhythm goes on and becomes more and more infectious. A great start.
Saviour has a more mellow and draining vocal style backed up with powerful rock-epic-style riffs and while A Deadly Blow initially seems darker and colder, it really heavies up for something with strong head-banging capabilities.
Moodier and grungier then faster, more progressive sounding and eclectic, Catch Your Breath is an expansive listen that still has the ability to get the neck muscles working. The chug and thump of the guitars and drums really balance the soaring vocals. Before the EP wraps up with a nice and nasty sounding heavy number in the form of the title track. The groove is back and prominent here and it makes for an energetic finish. The chorus is fire here.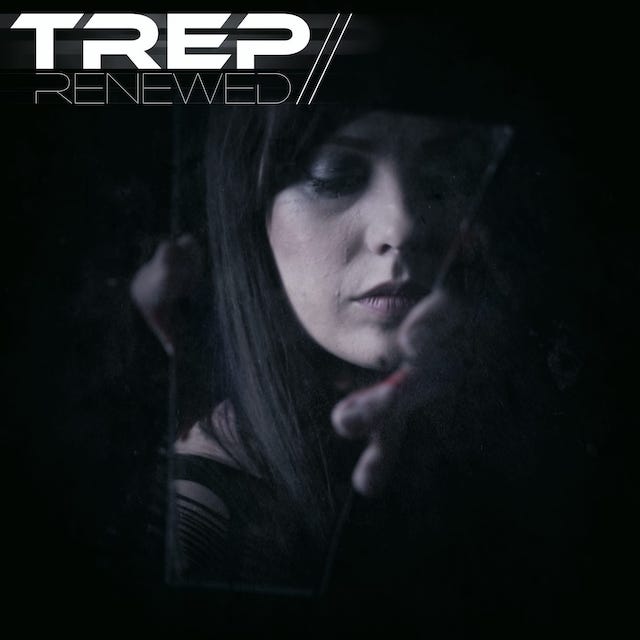 TREP – Renewed Full Track Listing:
1. Sinking
2. Saviour
3. A Deadly Blow
4. Catch Your Breath
5. Renewed
Links
Big Cartel | Facebook | Instagram | Twitter | YouTube
TREP - Renewed (Self Released)
The Final Score -

7/10