EP Review: Profaned – Surreal Existence (Self Released)
The Swedish duo Profaned, consisting of multi-instrumentalist Henrik Wesström and vocalist Thomas Clifford (Throne of Heresy, Abscession, CLIFFORD, etc), will release their 3-track debut, Surreal Existence on all major digital services on January 28th 2021.
Lyricist and vocalist Thomas Clifford says:
From the powerful "Prisoner of the Mind" to the doom-laden "The End of Eden" and the melancholic "Enigmatic" (which pays tribute to the achievements of WW2 hero Alan Turing), all three tracks on "Surreal Existence" give a hint of what's to come.

We have material for at least two albums in the works and are now expanding our lineup for future live shows.
From a haunting gothic sound to a thumping beat and chugging groove, Profaned introduce us to their Surreal Existence in style. The opening track, Prisoner of the Mind has a ton of heavy guitar/drum energy but is complimented by chilling and darker segments and controlled by powerful vocals that absolutely soar through the mind.
It's a kick-ass opener but Profaned are just getting started as The End of Eden brings even more thumping chuggy guitars to the forefront. A bit of a slower and doomier tempo gives it an even more sinister sound and the two vocal styles work alongside each other impressively.
Finally, it is the warm melodrama of Enigmatic to wrap up a pretty damn brilliant EP. A glowing tribute to Alan Turing; the mellow keys, simple drum beat and powerful outbreaks of passion result in a classy closer.
Three tracks, each as good as the last while being different enough to leave you wanting more. Much more.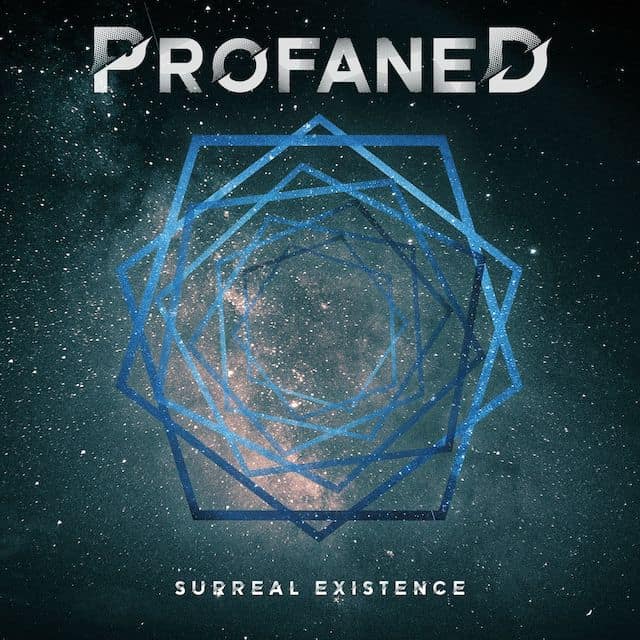 Profaned – Surreal Existence Full Track Listing:
1. Prisoner of the Mind
2. The End of Eden
3. Enigmatic
Links
Profaned – Surreal Existence (Self Released)
The Final Score -

9.5/10