EP Review: Cutting Teeth – Fracture / Decompose (Self Released)
Up-and-coming metallic hardcore mob Cutting Teeth will release their new EP 'Fracture / Decompose' which is set for release on the 22nd November 2019.
Inspired by the likes of Every Time I Die, Cancer Bats and Converge, Cutting Teeth take a typically American genre, but fuel it with a British attitude, incorporating DIY ethics into every facet of the band. Formed in 2018, the Yorkshire quartet have already amassed an impressive live CV, having played shows alongside Bleed From Within, Loathe, Lotus Eater, Parting Gift and Modern Error. The band are quickly gaining a reputation for their frantic, energetic, and passionate live show.
Oof, these lads know how to make some serious noise. This is modern hardcore, the metal dialled up to 11 and absolutely no quarter given. Six tracks of wild and furious noise, the kind that makes your stomach clench. Beginning with the savagery of Blistered. I don't what's wilder here… the screeching guitars or the throat-shredding vocals. It is insane.
There's a bit more rhythm to Diathesis which makes it a bit more catchy before it's back to utter chaos with Ghost Blood. Seriously, the vocals are absolutely throat-shredding.
It's the drums of Muscle Memory that really stand out as we get something of a more traditional hardcore track thanks to a shouted chorus and varying voices. Although, the breakdown that comes near the end is so damn heavy.
All before it wraps up with Misanthropy and A Reason to Give, two more slabs of noise . The former as fast and frantic as anything heard previously while the latter's slower pace doesn't detract from the heavy.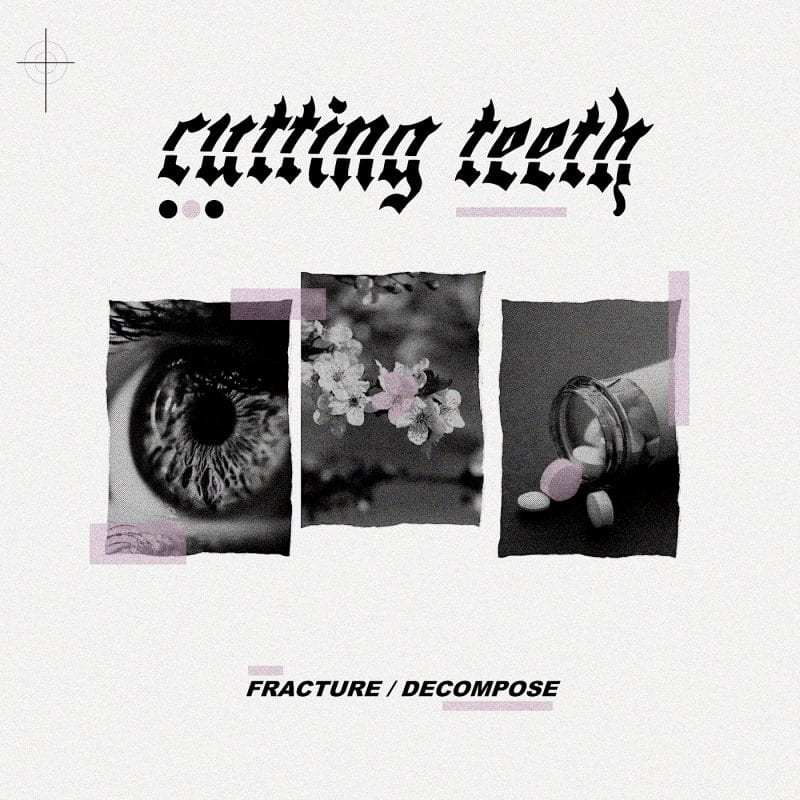 Cutting Teeth – Fracture / Decompose Full Track Listing:
1. Blistered
2. Diathesis
3. Ghost Blood
4. Muscle Memory
5. Misanthropy
6. A Reason To Give
Links
Big Cartel | Facebook | Twitter | YouTube
Cutting Teeth - Fracture / Decompose (Self Released)
The Final Score -

8.5/10