Band Interview: Raincheck
Games, Brrraaains & A Head-Banging Life are very proud to being you an interview with French punk-rock band, Raincheck!

1. How did you get started as a band?
We started to play together with Stevie & Eddie in 2014. It took something like a year to find the
current line-up, while we started to write our first song and decided to play this kind of punk rock,
fats & melodic. As many bands, we just started this band to have fun, and travel a bit, the deal has
been fulfilled up until now!
2. How would you describe your sound?
I think we can say that it's some kind of fast 90's melodic punk rock, with a gritty voice!
3. What bands/artists would you say have influenced your style of music?
We're mostly influenced by Shook ones, Lifetime or Death is not glamorous when we created this
band. In a more general way, bands like Nofx, or Burning heads had also really influenced us in their path.
4. Has the rise of YouTube & music streaming helped or hindered you as a band?
For sure, I guess it helped a lot, but just to find our music, not that much to promote the band. The most important thing in my point of view is to play everywhere, the more you play, the more people will talk about your band.
5. What do you enjoy doing when you're not making music?
If I talk for myself, not much, but Paul our bass player is also tattoo artist, and it seems to like it a lot!
6. What are your future plans musically? Tours?
Well we're back from our first tour with Foolish, we had really a great time together! So for now we're gonna write a bunch of new songs and try to record it soon to get back on the road! Thanks for your interest!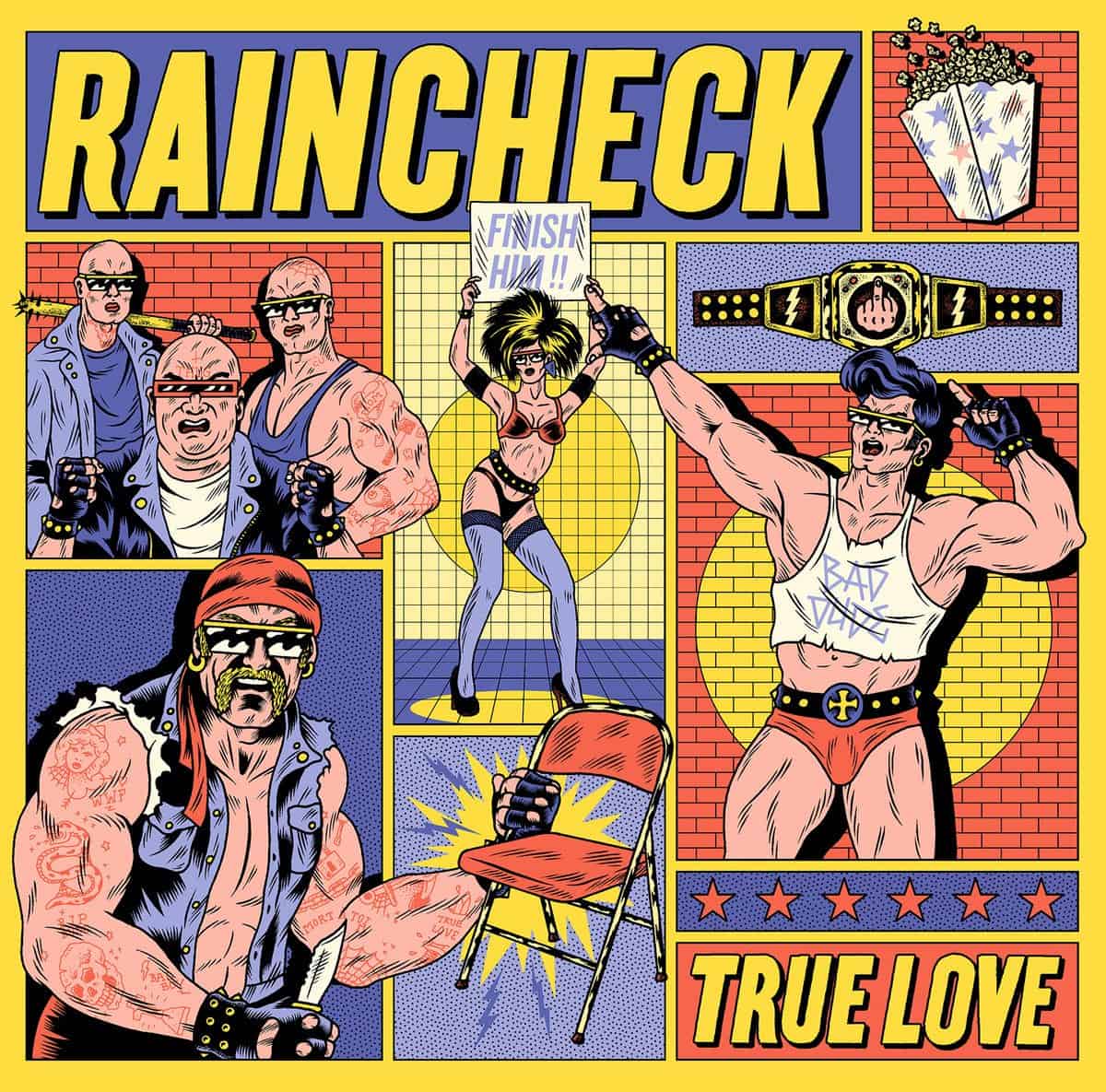 We'd like to thank Raincheck for taking the time to speak to us! Head over to Bandcamp to pick up Raincheck's EP now. Make sure you help them out by liking their Facebook Page.