Album Review: Murder Van – Murder Van (Self Released)
"Get in the van," as Henry Rollins once said. But this van's a little different – a speeding and thrashing death-wagon that will stop for no one and nothing. Murder Van are a trio out of Atlanta, borne out of a friendship that dates back to 1993 – and many of their influences come from around this prolific era.
Murder Van showcase their raw and dirty sound having already made a name for themselves playing shows around their native Atlanta. However, it's time to take things to the next level. It won't be long before the Murder Van hits the Interstate.
Their self-titled album will be released on December 6th 2019.
With absolutely no shits given, this is thrash-infused death metal. Fast, noisy and very heavy. Murder Van have fire running through their veins and it is comes pouring out of the riffs, drums and raw as hell vocals.
There is a real 'underground' vibe to this record, exemplified by the opening section of the stompy At Dusk which implies it's a live recording. Webs of Discontent has a real early Slayer vibe about it and Death Rider grinds away at the soft matter, the guitar squeals really prominent here.
Lurid Dream and Dead Hookers demand nothing but pure head-banging wildness with their uncouth approach to heaviness. Then Murderous Desire shows just how twisted and evil Murder Van's intentions are.
It's no nonsense metal and that's sometimes a breath of fresh air. The likes of Vengeance and album closer, Creeping Nuclear Death aren't exactly what you'd call imaginative but that is fine. Murder Van are exactly what they say they are and that's well worth appreciating.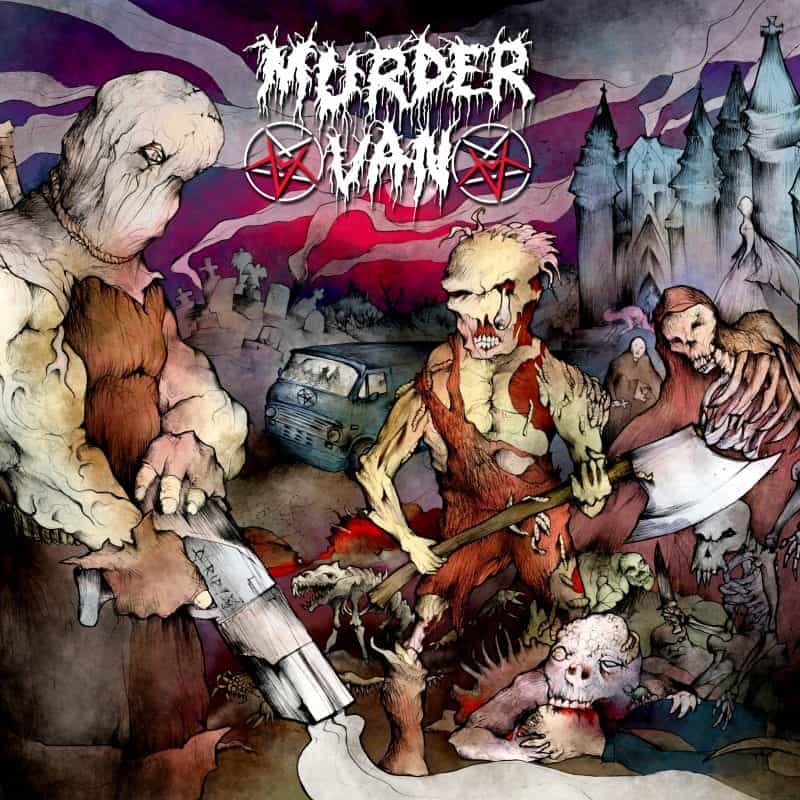 Murder Van – Murder Van Full Track Listing:
1. At Dusk
2. Webs of Discontent
3. Death Rider
4. Lurid Dream
5. Dead Hookers
6. Murderous Desire
7. Vengeance
8. Creeping Nuclear Death
Links
Murder Van - Murder Van (Self Released)
The Final Score -

7/10