Album Review: Mage – The Key to the Universe (Self Released)
Once again with the help of fans, Mage returned to Skyhammer Studio in January this year to record their 4th album since forming in 2010.
The Key to the Universe is their first full album written without band founder Ben Aucott, who passed away in 2015, but his influence and memory lives on in these new tracks.
The album will be released on April 26th 2019.
It's business as usual with Mage's desert rock/stoner metal sound. No abrupt changes in direction, no messing around…just seven top drawer tunes that absolutely rock hard. Fuzzed out riffs, booming bass and excellent vocals that are gruff but clean all covered in sandy dust which is knocked in the air by the slamming of the drums. That's just the fantastic opener, Zen Blues.
A statement of intent. Mage are back.
Back with some of their best songs yet as You Hate Speech is enough to quench the impossible thirst for groovy stoner rock and roll.
Facts initial plodding pace is threatening and uncomfortable but as it reaches the near half-way point we get a small injection of pace that gives the guitars sharpness and the vocals a more desperate edge before it gets a little melodic. The best track on the album so far.
A claim that both Grind and the title track challenge. The former having so much dusty groove it's impossible to not move your body to it. With an incredible section of screeching guitar feedback and drums that leads into some serious psychedelic sounds. The latter is a dream-like number that alternates between heavy punches and soft caresses.
All good things must come to an end but Mage are going out swinging. The penultimate track Le Destin Tragique ups the fuzz on the guitars to sickening levels while maintaining a thrilling rhythmic style. Before the album wraps up with Black Totem, the longest and also most expansive track of the bunch.
Mellow strumming introduces it before the Mage we know and love steps out of the shadows. Immediately grabbing the attention with just how deep it takes us. Mage haven't sunk to these depths yet and it's got a really oppressive yet still exciting feel. The final stamp needed to confirm this as one of the best releases this year.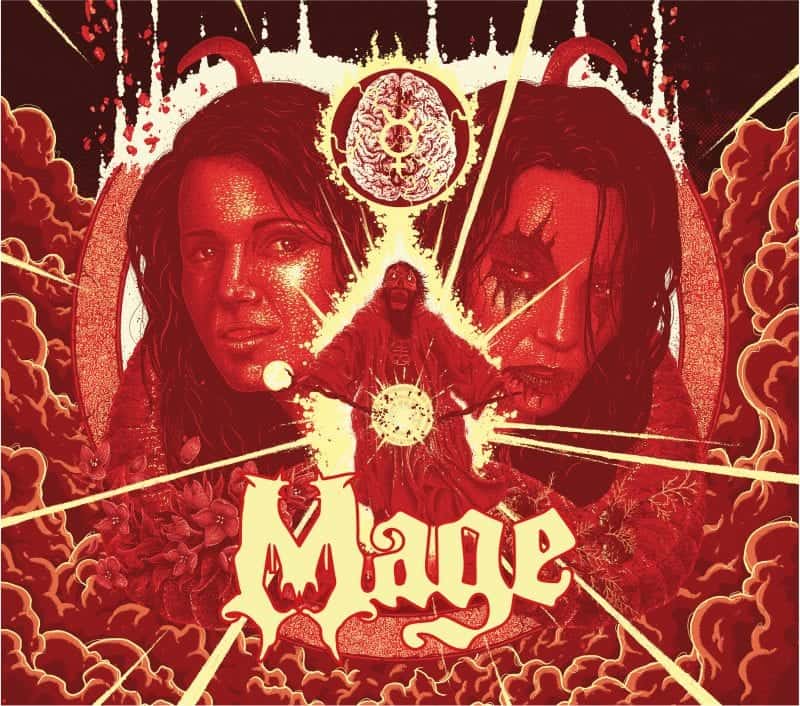 Mage – The Key to the Universe Full Track Listing:
1. Zen Blues
2. You Hate Speech
3. Facts
4. Grind
5. Key to the Universe
6. Le Destin Tragique
7. Black Totem
The album can be ordered here. Find out more by checking out Mage's website, Facebook Page, Twitter and YouTube.
Mage - The Key to the Universe (Self Released)
The Final Score -

9/10