Album Review: Waldgeflüster – Mondscheinsonaten (Nordvis)
One of our most hotly anticipated releases, German atmospheric black metallers Waldgeflüster are back with their brand new album, Mondscheinsonaten. After blowing us away with Ruinen in 2016 (read our review here) we've been waiting with baited breath for something new from the band.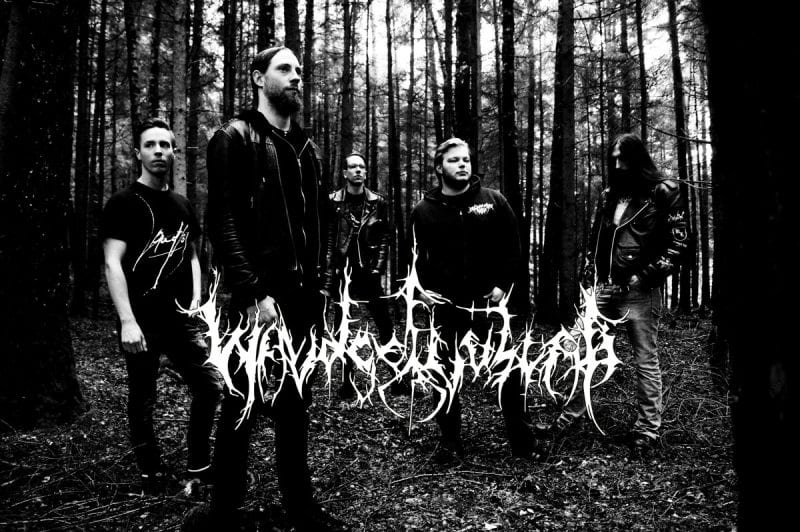 That first came in the form Rotgoldene Novemberwälder, the first single released in January of this year. We loved it (read our review here) and it just built desperation even more for the full album.
Well, it's finally here. Mondscheinsonaten is out now and the question is, after so much anticipation does it live up to it?
Seven songs, 56 minutes long… Mondscheinsonaten is a journey. A wondrous journey filled with unimaginable beauty, melancholy and black metal heaviness.
A hauntingly emotional acoustic strumming melody introduces the album (Einleitung) before Der Steppenwolf makes it clear that this is the Waldgeflüster we know and love. A near-perfect blend of sorrowful guitars, deeply personal melodies and pained vocals. It may not be in a language I understand but the feeling it portrays comes across brilliantly. Expansive, it switches gears several times taking us into uncharted territories yet never leaves us feeling lost. It's a phenomenal effort, one that challenges Aschephönix off Ruinen as my favourite Waldgeflüster track.
The most amazing thing? We're only getting started.
Gripfelstürme continues to showcase the splendid harmonising of the instruments led by a powerful vocal performance. A fair bit heavier with a bit more urgency, just when you think you have a handle on it, we get clean vocals and it's such an incredible showcase alongside the sadder melody that it's liable to move you to tears. The further we go with this track, the more desperate sounding it becomes and the more gorgeous it sounds. Wow, simply wow. This is a lesson to any and all bands who think they understand how to do lengthy atmospheric black metal tracks.
After such a huge number, it's the shorter Rotgoldene Novemberwälder that comes next. Months with it hasn't dented its impact and it doesn't lack in both heaviness and atmosphere. Possibly the most uplifting track on the album.
Then again, Und der Wind… and its airy, light and natural melody at the start also lifts the soul before Waldgeflüster come roaring out with all their black metal might. The drum beat is fantastic here and this might be the best vocal performance of the record switching between filthy guttural and haunting mournful tones with ease. The ever evolving rhythm and pace makes this a truly melancholic listen but one not to be missed.
An acoustic guitar then introduces Von Winterwäldern und Mondscheinsonaten before a horrifying scream of emotion and hefty black metal riffing kicks in. This is a track with some of the strongest guitar parts on the entire album, really controlling things while the vocals take us up high and down low with unparalleled beauty. The end to this track is one of the best things I've heard this year.
It is with sadness that we reach the end. The end of an album that hasn't just lived up to the anticipation we created but surpassed it. Staub in der Lunge sorrowful acoustic melody and soft singing is heart-wrenching but impossible to turn off. It is truly an experience even when it takes on a stronger form of black metal heaviness later on in the track.
Hear this album. A real contender for the best album of the year.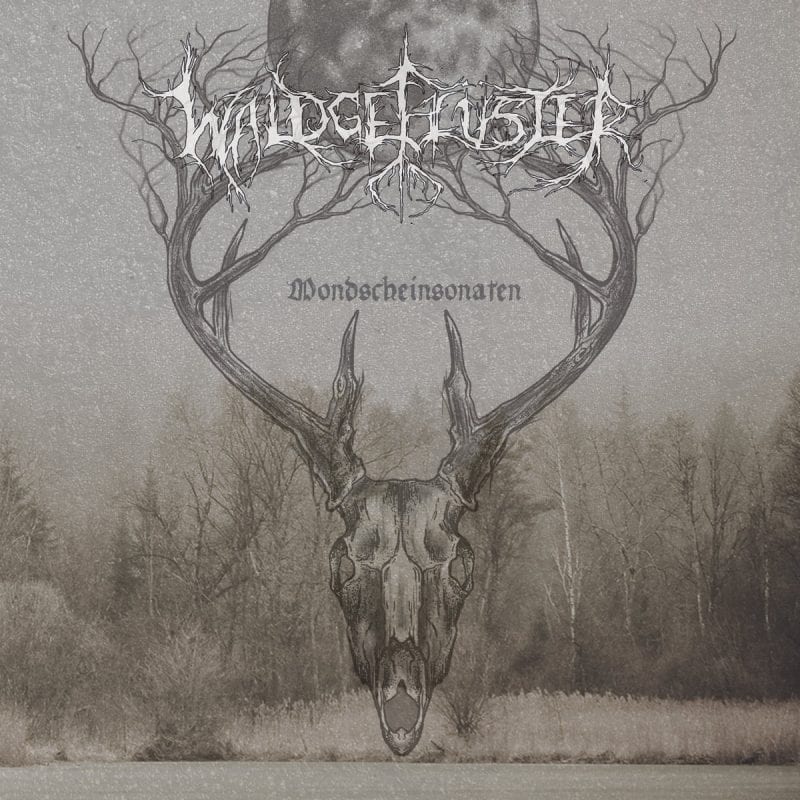 Waldgeflüster – Mondscheinsonaten Full Track Listing:
1. Einleitung
2. Der Steppenwolf
3. Gripfelstürme
4. Rotgoldene Novemberwälder
5. Und der Wind…
6. Von Winterwäldern und Mondscheinsonaten
7. Staub in der Lunge
The album can be streamed via all major streaming services and can be picked up over on Bandcamp. Find out more/keep up to date with news by checking out Waldgeflüster's website and Facebook Page.
Waldgeflüster - Mondscheinsonaten (Nordvis)
The Final Score -

9.5/10