Album Review: Ingested – The Surreption II (Unique Leader Records)
British death metal kings Ingested are set to release The Surreption II – a re-imagined re-recording of their vital second album, The Surreption, to celebrate its 10 year anniversary – on 30th July 2021 via Unique Leader.
The Ingested that released The Surreption a decade ago isn't quite the same Ingested that released the phenomenal 2020 album 'Where Only Gods May Tread'. However, we're not talking about a band changing their sound either. Ingested have always been a slamming death metal band, they just so happen to be a really refined version of this now.
Unlike what they did with 2021's re-recording of their debut EP 'Stinking Cesspool of Liquefied Human Remnants', Ingested are taking what they were and adapting it to reflect who they are now.
The Surreption was a killer, game-changing release a decade ago and somehow, Ingested have made it better. thanks to a much-improved production but also the re-imagining and re-working of the tracks here. If you've been listening to The Surreption every day for the last 10 years, you might find yourself surprised by what you find here.
However, more importantly, this is a chance for new fans who may have only got on the Ingested train recently to hear even more filthy, guttural and brutal death metal from the UK's finest.
That's not hyperbole either. With this release and what they've been putting out in recent times, Ingested have just been getting better and better. Imagine where they'll be when The Surreption II is a decade old!?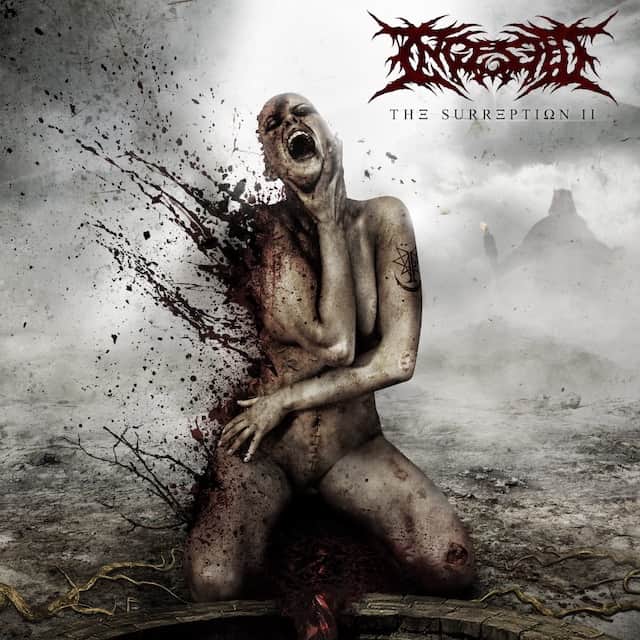 Ingested – The Surreption II Full Track Listing:
1. Crowning The Abomination
2. Decline
3. The Consequence (feat. Alex Erian of Despised Icon)
4. A Coming Unperceived
5. This Disgusting Revelation
6. Castigation and Rebirth
7. Manifesting Obscenity
8. 22
9. Kingmaker
10. The Alpha and Omega
Links
Facebook | Website | Twitter | Instagram | Spotify
Ingested - The Surreption II (Unique Leader Records)
The Final Score -

9/10