Album Review: Faithsedge – Bleed For Passion (Scarlet Records)
Bleed for Passion is the new album from melodic hard rock group Faithsedge. Produced, mixed and mastered by former Dokken guitarist Alex De Rosso, 'Bleed For Passion' takes the listener back to the days of big guitars and powerful melodic vocal lines of the 80's and early 90's, but keeping an up to date view on the lyrics and subject matter. The band features singer/songwriter Giancarlo Floridia, former Dokken lead guitarist Alex De Rosso and Mr.Big/Ace Frehley drummer Matt Starr, with the recent addition of ex-Stryper bassist Timothy Gaines.
The album will be released on July 26th 2019 via Scarlet Records.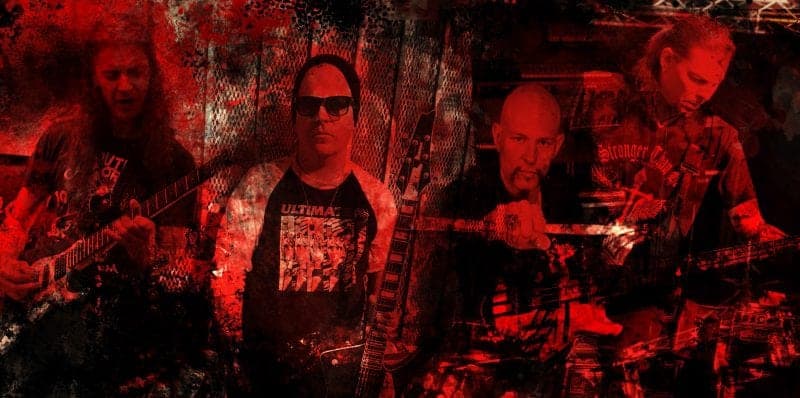 The energetic riffs of Back From This get the body shaking as Faithsedge get their hard rocking album off to and rolling. A wicked set of vocals and catchy as hell chorus round off a strong start.
It's more of the same (no bad thing) with Angelic before Acceptance introduces a little more melody while still having a rich guitar chug to proceedings. Tracks that are perfectly weighted for the live scene as well as radio.
Which does kind up sum up the album overall. It's consistently catchy, high energy and unoffensive hard rock. Sure to please a mass and wider audience especially when they're throwing out the old-school rock rhythm of Through the Scars or the ballad, I Know I Need to Let You Go.
A parent worrier this is not. Simply put it is safe sounding rock even when they sleaze it up with Girl When. That's not a knock, it's just a fact that you can probably picture your elderly and newly single drunk Aunt getting down to this and the following Sky on the dance floor at a wedding.
There are no major surprises in the final few tracks. Just a handle of good-time hard rocking, riff heavy numbers. With the highlight being the excellent guitar groove on Bleeding With the Memories.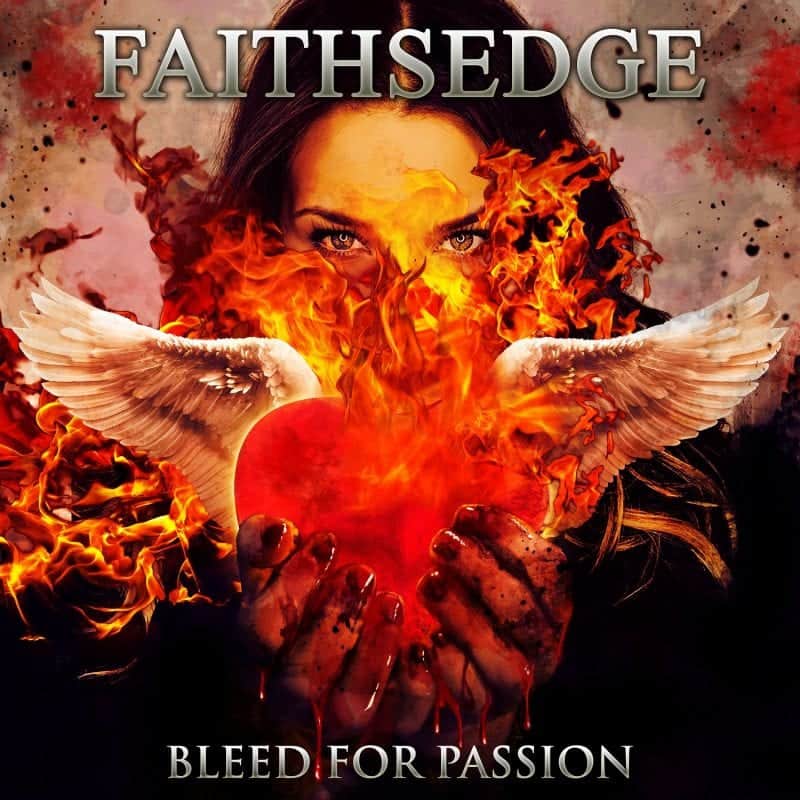 Faithsedge – Bleed for Passion Full Track Listing:
1. Back From This
2. Angelic
3. Acceptance
4. Through The Scars
5. I Know I Need To Let You Go
6. Girl When
7. Sky
8. I've Changed
9. Bleeding With The Memories
10. Reflecting A Voice
Links
Faithsedge - Bleed For Passion (Scarlet Records)
The Final Score -

7.5/10