Album Review – Extinction by Harlott (Metal Blade Records)
Australian thrashers, Harlott, released their 3rd full length album on the 7th of April 2017. That album is called Extinction. It was released via Metal Blade Records) and is a fast and furious nostalgia trip back to the thrash glory days of the 80s.
With 2 EPs and 2 full length's behind their belt before the release of Extinction, Harlott have been working hard and making waves since their formation in the late 2000's. They are by far Australia's most prominent thrash export offering unrelenting speed and brutality as they forcefully remind us of those 80's Bay Area glory days. It isn't all nostalgia though. Harlott have added a fresh and exciting sound to the tried and tested thrash blueprint provided by the likes of Slayer, Kreator, Overkill and Exodus. You could argue that Extinction should now be the blueprint for future thrash bands. It is that good.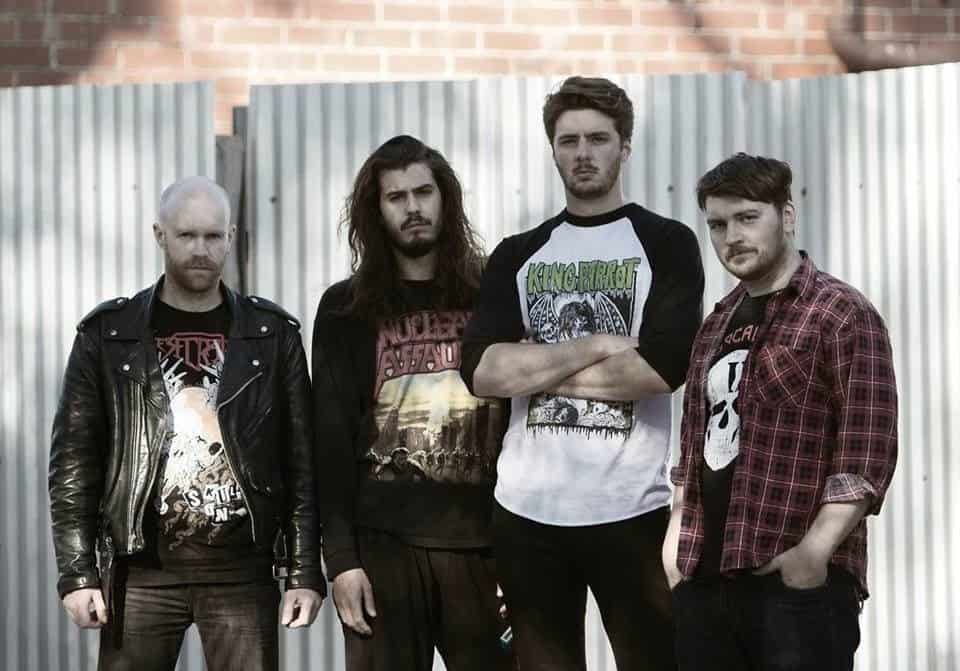 Harlott hail from the Eastern suburbs of Melbourne in Australia. They are a 4 piece with Andy Hudson on lead vocals and guitars. Jake Weber is also on guitars with bass and backing vocals added by Tom Richards. Finally on the drums we have Tim Joyce.
Extinction has 12 tracks on it. 51 minutes of mind melting thrash ferocity in all. The clear but ominous melody the rings out for the intro to opener Extinction sets the tone before exploding into life with a stop start crunching riff. When the song kicks in proper, it is at a phenomenal pace. A quick picked riff, chunky bass and vocals delivered at a blistering pace. The drums, they are phenomenal. They have a meaty sound and sound like Joyce must have a couple extra arms at his disposal. The track moves through fast riffs and into a speedily delivered chorus which still manages to be catchy. Occasional switch ups like the little bass solos and the hair raising dual guitar solo elevate the track way above "good thrash song".
Most of the album follows this pattern with thunderous rhythms and driven vocals interrupted by blazing solos. First World Solutions blasts you relentlessly but chucks in a machine gun drum style over a riff that is head banging heaven. Whore has furiously fast screeching solo over blazing drums. No Past brings a slower groove laden chorus with a dreamy guitar tone and loads of backing vocals. Better Off Dead raises the speed even higher and gives us two solos. Violent Conspirator is just 90 seconds long and hits hard with a fast riff and insanely quick drum rhythms.
There are a few change ups though, either through the solid use of bass intros on songs like Conflict Revelation or the infectious slower and deeper tones on The Penitent. A song which has a bit of an And Justice For All by Metallica feel to it.
The most expansive and ambitious track though is And Darkness Brings the Light. At 7 and a half minutes long, it has a touch of the "epic" about it. A sombre melodic guitar tone brings the song in before thunder claps of intermittent drums start to permeate the built atmosphere. The singing style switches up a bit here with moments of sung rather than snarled vocals. Something Andy Hudson should do more of because he has a great voice. The musicianship on show is impressive from all 4 corners. The solo is huge and the bridges between different speeds are executed to perfection. An immense track.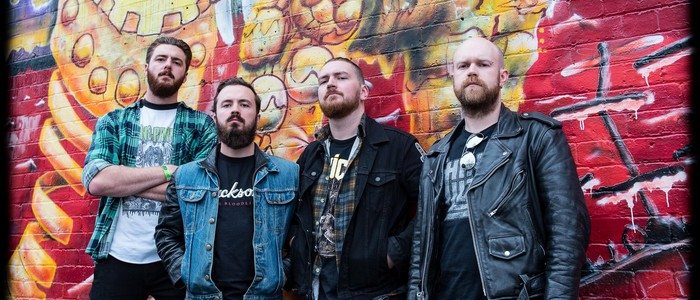 Extinction is such a good album. A really solid example of the best of thrash managing to stay interesting almost all the way through. The solos are blazing, the drums are hypnotic, the vocals are powerful and the riffs are inventive. Little moments of melody or a change in tone or a bass solo keep things fresh and invigorating. Everything here is designed to pummel but with a little class. Extinction automatically makes itself the answer to the question "name one of the best thrash albums to come out in the last few years".
If I had any criticism at all, it would be that they could probably do with cutting a track or two. 51 minutes of pummelling thrash is a lot too handle. 10 tracks would probably sit better or, even better would be to add in another track or two like And Darkness Brings the Light to change things up a bit further. Minor fault in a near perfect thrash masterpiece.
Grab yourself a copy of Extinction on all the usual streaming services like Apple Music or Spotify. Head on over to Bandcamp for a physical copy or look to the links below for more from the band. Check out Harlott at their Facebook and Twitter pages. Be sure to like and follow them while you are there.
Harlott are also out on tour around Australia with none other than Sepultura and Death Angel in May so if you are "down under" go out an support these guys. Grab tickets from here for those shows.
[amazon_link asins='B01N1A20CX,B06X149MWF,B0130HWK16,B013MJC8GY,B013MJCFOY,B00GNY3W3E,B00GNY44WW,B00GNY3WY8′ template='UseThisOne' store='g0e5b-21′ marketplace='UK' link_id='b22c7a4b-495f-11e8-9766-4d9478fd462c']
Extinction by Harlott (Metal Blade Records)
The Final Score -

9.5/10