Album Review: Lacrimas Profundere – Bleeding The Stars (Steamhammer/Oblivion/SPV)
"You must have chaos within you, to give birth to a dancing star" (Friedrich Nietzsche).
That must have been what the Schmid brothers had in mind when Christopher (former vocalist, and still songwriter and indispensable asset of the band) came up with the title and cover of their new album "Bleeding The Stars".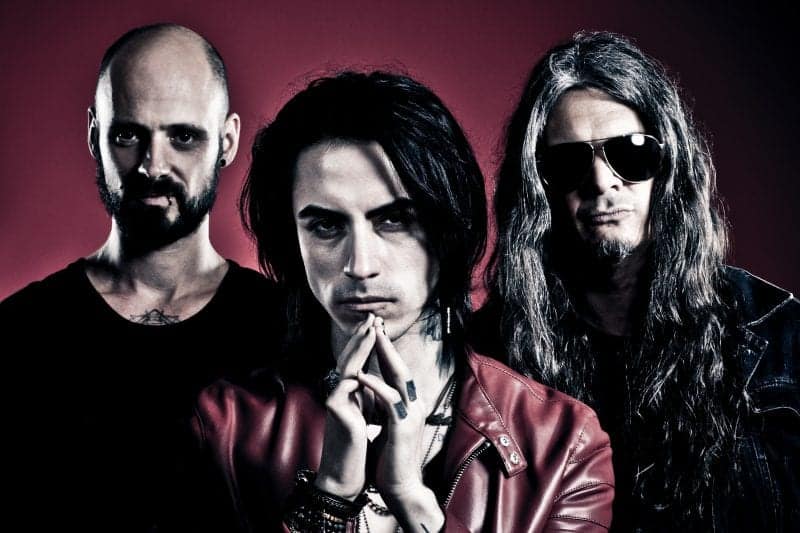 Without chaos, no creativity – and both are the driving force behind every new adventure. Adventures that, as of now, Lacrimas Profundere (Latin for shedding tears) have experienced in 30 countries, far away from LA's dazzling theatres. Always with the firm intention to present their band not only in the club next door but worldwide.
This unconditional devotion to their own music, the passion to never give up despite all the setbacks but to grow through countless curious, sometimes even strange stories: all this has helped the melancholies from Munich to outlast various musical trends over the last 26 years.
The new album is out on July 26th 2019 via Steamhammer, Oblivion and SPV.
A powerhouse of a band that has been plying their trade for so long and so far that anything but top-drawer metal would be disappointing. Thankfully, that is not the case with Bleeding the Stars, an album of dark, threatening and heavy metal music emphasised by the powerful vocals.
I Know and Will Forever Know and Celestite Woman both deliver huge riffs but the vocals differ to give them their own identity. The former, more in your face, the latter leaning towards gothic tones.
Whereas The Kingdom Solicitude combines the two. Backed up by hefty guitar rhythm and an extra welcome touch of modern melody. An exceptionally strong offering.
Morose as hell, Mother of Doom pushes the bar of darkly gothic-tinged metal to even higher heights. A momentous task for the Father of Fate to follow up, yet it makes the leap thanks to being a bit more energetic and daring to utilise catchy sounding sci-fi synth. An absolute belter of a track and the highlight of an album filled with them.
Feeling quite peppy after that? Like Screams in Empty Halls will change that. A track so heavy, it's entering doom territory. Both The Reaper and After All Those Infinities are both more showcases of powerful melodies and heavy metal as only Lacrimas Profundere are capable of.
Having proven that their time in the scene hasn't dampened their efforts; A Sip of Multiverse and A Sleeping Throne are just the icing on the cake. The former smashes it with an old-school guitar effort and the latter is more chorus driven then anything else on the album.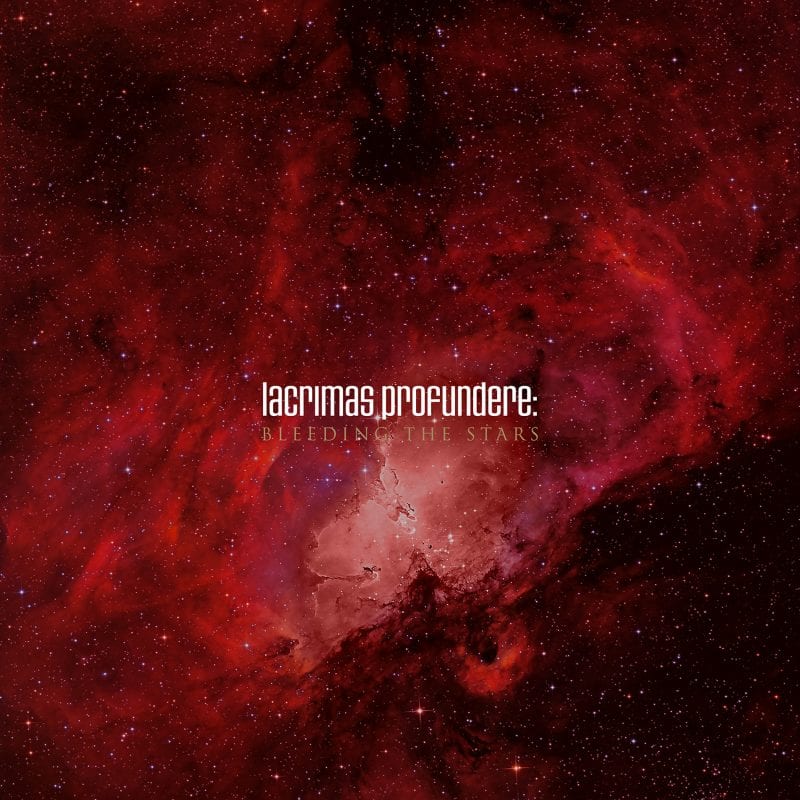 Lacrimas Profundere – Bleeding the Stars Full Track Listing:
1. I Knew And Will Forever Know
2. Celestite Woman
3. The Kingdom Solicitude
4. Mother Of Doom
5. Father Of Fate
6. Like Screams In Empty Halls
7. The Reaper
8. After All Those Infinities
9. A Sip Of Multiverse
10. A Sleeping Throne
Links
Website | Store | Facebook | Twitter | Instagram | YouTube
Lacrimas Profundere - Bleeding The Stars (Steamhammer/Oblivion/SPV)
The Final Score -

8.5/10