The 15 Best Xbox Games of the Decade!
I know I'm a little late to the party but I wanted to give this some genuine thought. For the past decade I have experienced some incredible video games. Putting this list together meant leaving out some games that are more than deserving of a mention, it wasn't easy. However, I've managed to come up with the 15 games that I most enjoyed playing on an Xbox. Games like The Last of Us, Journey etc. Would easily make the cut but I'm choosing to keep things exclusively Xbox related in this list. Anyway, here are my 15 favourite Xbox games of the last decade!
15 – Overcooked (2016)
Overcooked is a cooperative cooking simulation game. It may sound simplistic but that's one of its biggest strengths. It's the type of game that almost anyone could easily play and enjoy. It has vibrant colours, a fun story and is incredibly addictive.
14 – Cuphead (2017)
Cuphead has a 1930s cartoon art style that is so beautiful and charming to see in motion. The visuals in the game are truly a sight to behold. Therefore, it's natural to almost overlook other aspects. Gameplay is as fluid and responsive as you could hope for. If you mistime a jump, dash or parry you'll know deep down that you only have yourself to blame. This is a hard game but one that offers a wonderful sense of satisfaction when you do succeed. It's a game that you simply must give a try, if only to see it in motion for yourself.
13 – Tomb Raider (2013)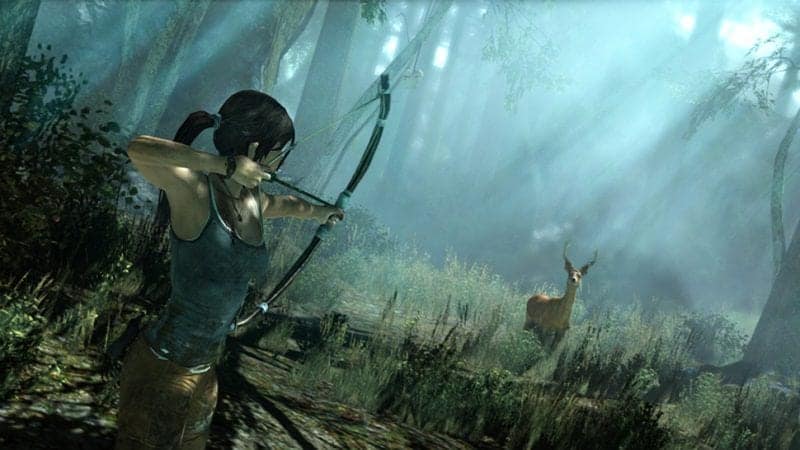 I never considered myself the biggest fan of the Tomb Raider franchise but this reboot changed that. It transformed Lara into someone that was as smart and resourceful as she was vulnerable. The gritty nature of the game and the struggles throughout felt much more grounded in reality than before. Upon release, it was one of the best looking games I had ever seen. Not only did it look the part but the combat was tense and satisfying.
12 – Alien Isolation (2014)
Having the opportunity to explore the Nostromo was like a dream come true. However, it soon turned into a sweaty-palm filled nightmare. This is everything I ever wanted from a game based on Alien. It took the Xenomorph and perfectly made it feel like the predatory, blood-thirsty monster that we all know and love.
11 – World of Final Fantasy (2016)
If you're as big of a fan of Final Fantasy as I am then you must play this game. It's literally a celebration of the entire, long-running series. It manages to cram in so many delightful homages/Easter eggs as well as telling an excellent, original story of its own.
10 – Batman: Arkham City (2011)
This is it, the ultimate Batman experience that will likely never be topped. It took everything introduced in the original game (Asylum) and refined it to perfection.
09 – Grand Theft Auto V (2013)
The sheer scale and attention to detail in GTA V is unbelievable. It's as much fun to drive for miles listening to the radio as the sun goes down as it is to sky dive from a plane and fist fight a shark. This is the type of game that you can endlessly revisit and it never stops giving.
08 – Assassins Creed: Odyssey (2018)
The game takes you on an epic tale in a huge, highly detailed, authentic feeling version of ancient Greece. In my opinion, Odyssey is what an Assassin's Creed game was always meant to be.
07 – The Walking Dead (Telltale Games – 2012)
It was a simpler time in gaming when these types of games exploded onto the mainstream. However you feel about them now, no one can deny the emotional gut-punch that this delivered.
06 – SOMA (2015)
The story in Soma surpassed my high expectations. Not only is the voice acting tremendous but the narrative is as well. It raises many absorbing questions about life, death and the morality of consciousness. It is a truly thought-provoking experience that will leave you debating the definition of existence itself. The end is simply beautiful, it filled me with both happiness and sadness at the same time.
05 – Red Dead Redemption 2 (2018)
What else can be said about this that hasn't already? Do yourself a favour and play it, if you somehow haven't already.
04 – Resident Evil 2 (Remake – 2019)
The original Resident Evil 2 is one of my favourite video games ever made. The idea of it being remade with modern graphics was something I only ever dreamed about. That was until this released and changed everything.
03 – The Elder Scrolls V: Skyrim (2011)
I'll never forget that feeling of wonder I experienced when you first make your way into Riverwood early in the game. Regardless of the bugs, this still ranks highly for me.
02 – Bioshock Infinite (2013)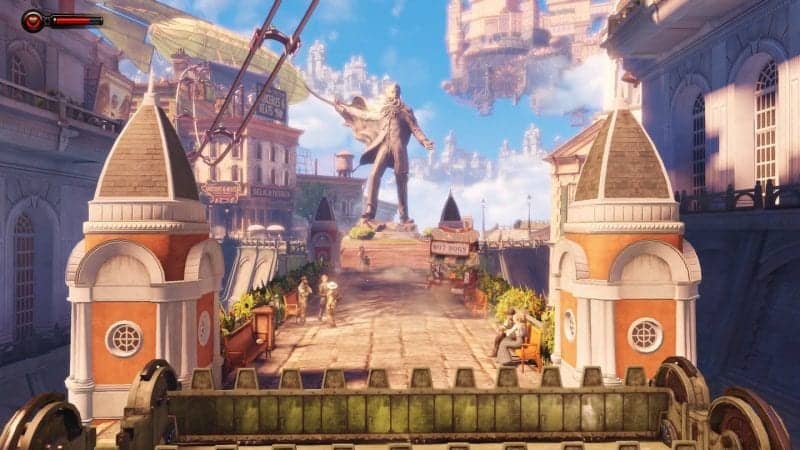 Man, I really love this game. Time has only made my fondness for it grow. The narrative, world, characters, twists and so on are something that I truly adore. Yes, I even enjoyed the combat. Combine this with the Burial at Sea DLC and in my opinion, you have a masterpiece.
01 – The Witcher 3: Wild Hunt (2015)
Talking of a masterpiece….. What more can I say? This isn't only the best RPG of the decade, it may just be the best game ever made… It's easily my favourite video game of the entire decade on an Xbox console.
Honourable Mentions – Dead Space 2, Alan Wake, Mass Effect 2, Far Cry 3.
Well, there you have it. What games would make a list of your own? How many games on my list have you played? Let me know. On to the next decade!