Ten Bands You Should Be Checking Out At Bloodstock 2019
Bloodstock Open Air 2019 is almost upon us and as is the norm we here at Games, Brrraaains & Head-Banging Life will be in attendance. The line-up is stellar, with many bands for all tastes within the rock and metal world spread across the entire weekend.
Choosing just who to see is going to require planning and thought. We're expecting to be running back and forth like mad-people to just to catch every band we want to see.
That being said we have had a good old think and come up with 10 bands we're most excited to see. Previously, we've split our lists into separate articles, one for Carl and one for Brendan. This time we've combined them into one article to make for easy reading!
Wondering why there are no New Blood bands mentioned here? Fear not, that stage is getting its own list. Enjoy.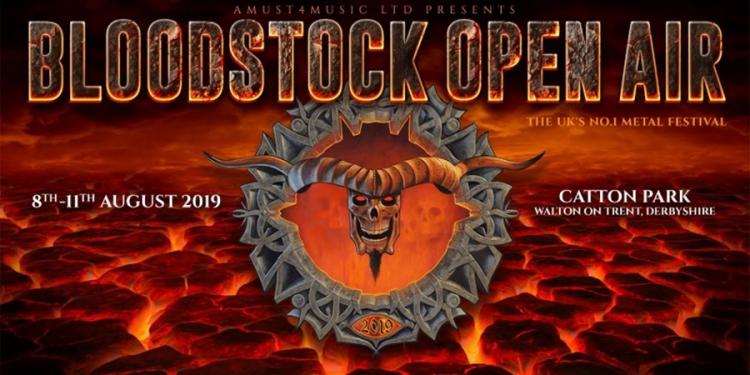 10 – Dimmu Borgir (Carl)
The last few times I've seen Dimmu Borgir live, they've not been up to scratch especially the last time they played Bloodstock a few years ago. Marred by technical issues, the set was messy and short. This is their opportunity to right that and as special guests on Sunday on the Ronnie James Dio Stage they certainly have the platform. This could be spectacular.
Song I want to hear – Mourning Palace
10 – Red Method (Brendan)
Another band I first saw at Incineration Festival and one that impressed even with some small stage sound issues. These guys are seasoned performers with other bands but the meteoric rise of their new creation is still astounding. Heavy, groove filled music and massive stage presence are just a few of the bands many talents and I get the feeling the Sophie stage is made for them. I can't wait to see how they perform and think they could possibly turn out to be one of the festival's overall highlights.
Song I want to hear – Messiah (For the Sick)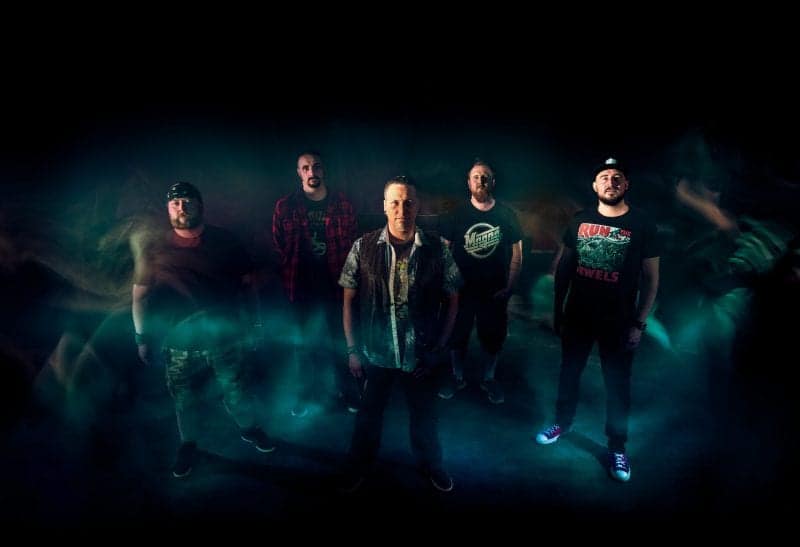 9 – Barbarian Hermit (Carl)
The band that opens the festival, sludge masters Barbarian Hermit get the party started on the Sophie Lancaster Stage on Thursday. It's going to be one of the sets of the weekend and the tent is going to be a seething mass of head-banging.
Song I want to hear – Life Breather
9 – Incite (Brendan)
I am a recent convert to these guys. A band we caught kind of by chance at Incineration Festival and came out mightily impressed. The enthusiasm and energy on show was amazing and mixed with some absolutely pounding groove and crushing beats. I remember thinking they played to a handful of people like they were playing to a festival crowd. Now they will be and they will be awesome.
Song I want to hear – Built to Destroy
8 – Children of Bodom (Carl)
A reinvigorated Bodom, this is going to be a shred-fest and a lot of fun. I have always had a good time at Bodom shows and at Bloodstock they've always been great to watch. I see no reason to think this will be any different.
Song I want to hear – Angels Don't Kill
8 – Children of Bodom (Brendan)
The Finnish melodic death metallers are back to their very best with the move back to two guitarists and backed that claim up with the excellent album, Hexed. Bodom, fronted by the iconic Alexi Laiho, are phenomenal live and have a great catalogue. It has been a fair few years since I last saw them at one of my favourite shows ever and I can't wait to see them rip up the stage again.
Song I want to hear – Under Grass and Clover
7 – Incite (Carl)
Having thoroughly impressed us at Incineration Fest earlier this year, Incite are the perfect band open the main stage on Friday morning. Heavy, fast and very energetic, they will impress most who get up to watch them.
Song I want to hear – Built to Destroy
7 – Helheim (Brendan)
Bloodstock is a little bit light in folk/power/Viking metal this year so to have one of the godfathers of the sound on site makes them pretty much unmissable. Sitting firmly on the heavier side of the genre, recent releases has seen them start expanding their sound with clean sections and orchestral elements. Besides, we need a reason to get the drinking horns out right?
Song I want to hear – Rignir
6 – Grand Magus (Carl)
Riff heavy metal to close out the Friday night, the Sophie Lancaster Stage is going to be ablaze when Grand Magus arrive. The perfect band to follow the spectacular that will be Sabaton.
Song I want to hear – Wolf God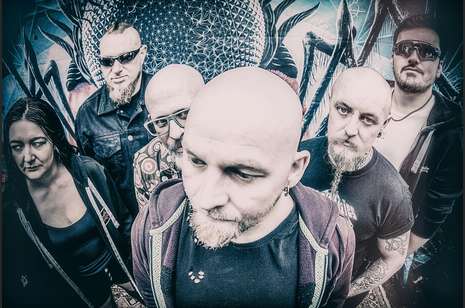 6 – Resin (Brendan)
I love the fact that Resin are taking the opportunity to play at Bloodstock so seriously and giving it everything. I do like the band musically anyway but hearing them announce they are giving it their all and taking nothing for granted warms the heart. To ensure they give the very best performance possible, alongside their hard rocking beats, they are also bringing a cello player, viola player and violinist to complement their sound alongside their recently added permanent violinist. That much effort deserves support and applause.
Song I want to hear – Burn
5 – Sabaton (Carl)
Taking of which… making the step up to headliner, the last time they played in 2015 they were subbing to Trivium and they blew them off the stage. There is a lot of expectation on what their show will be like in 2019 but it seems almost guaranteed to not disappoint.
Song I want to hear – Night Witches
5 – Cradle of Filth (Brendan)
It's Cradle – of course they will be good. I have seen these guys many, many times over the years and they have never put on a bad gig. They have a massive back catalogue of absolute bangers and with just an hour to play with, expect them to rattle of some of their best. The festival is a little light in black metal and Cradle should darken things up nicely.
Song I want to hear – Wester Vespertine
4 – Cradle of Filth (Carl)
It's been far to long since Cradle graced Bloodstock with their presence and it's a pleasure to see them back. Always a great live band, I'm a huge fan and expect nothing but greatness from this set.
Song I want to hear – Haunted Shores
4 – Parkway Drive (Brendan)
It is crazy to think that around 18 months ago, if you had asked me how I felt about Parkway Drive, I would have said they weren't my thing. I checked out Reverence, fell in love with it and they are now one of my favourite current bands. I urge anyone with a similar mindset to give them a go. They have changed a lot over the years and now pack a stage presence and show to rival anyone out there. The only reason they aren't top of my list is that I have seen them recently.
Song I want to hear – Chronos
3 – Soilwork (Carl)
If you'd asked me a year ago, I'd have said I couldn't have cared less about Soilwork but after an excellent album at the start of the 2019 and an excellent EP a few weeks back, Soilwork are high on this list. Look for them to blast some Sunday cobwebs out of our head.
Song I want to hear – Arrival
3 – Soilwork (Brendan)
Anyone who knows me knows I love a bit of Scandinavian melodic death metal and we never tend to get enough of it at festivals. Soilwork are a band I like but never really loved but they did release and absolute corker of an album this year in Verkligheten. They followed that with a little EP of their bonus tracks from that album which just so happened to include my favourite Soilwork song of all time to date making this the perfect time for them to appear at the festival for me.
Song I want to hear – In This Master's tale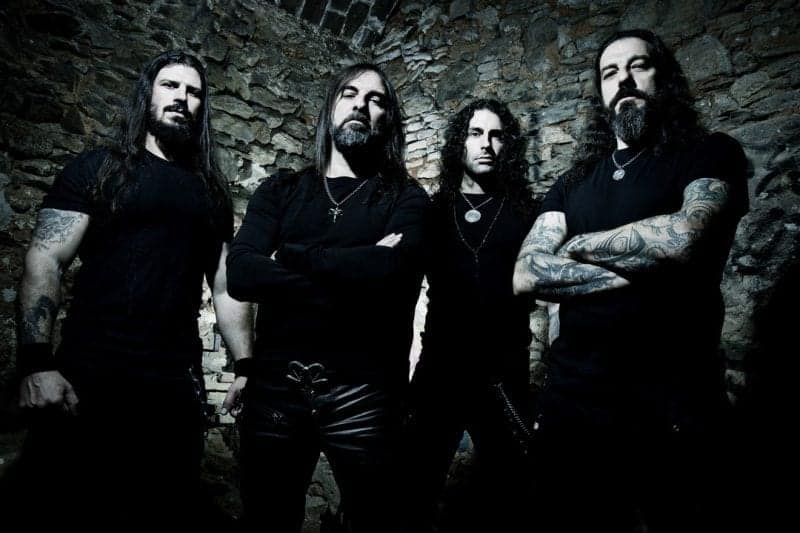 2 – Rotting Christ (Carl)
Headlining the Sophie Lancaster Stage on Thursday night, Rotting Christ could easily have taken the number 1 slot here. It's going to be hot; it's going to be heavy; it's going to be amazing!
Song I want to hear – Ze Nigmar
2 – Sabaton (Brendan)
I do like these guys a lot. They have some great tracks, but also plenty of weak ones, but a festival slot is going to be chock full of their best so that is exciting. I have never seen them live and am well aware of the show they bring. Their biggest and best hits alongside fire, flame and a tank and god knows what else just can't be missed.
Song I want to hear – Bismarck
1 – Parkway Drive (Carl)
The supposed controversial booking, I expect Parkway Drive to prove all the naysayers wrong. If their headline show is even half of what they did on their UK tour earlier this year, it will be amazing. Yet, they're promising bigger and better. Set of the weekend? It could very well be.
Song I want to hear – Prey
1 – Rotting Christ (Brendan)
How good are these guys? Literal legends of heavy metal and have just released what could well be my album of the year in The Heretics. To say I am excited about seeing these guys is a huge understatement. These are the band of the whole weekend for me.
Song I want to hear – Heaven & Hell & Fire
Who are you most looking forward to see?