Single Slam – World Stands Still by Puppy (The Goat)
London based rockers, Puppy, have released a new single called World Stands Still. World Stands Still comes from the band's debut album, The Goat.
The Goat will be released worldwide on the 25th of January, 2019 via Spinefarm Records, and at least according to the band is going to replace everyone's current favourite records. It has been a good year for the trio. From premiering songs on BBC Radio 1's rock show through to supporting Creeper in London, things seem to be taking off for them. They have also recently completed their own headlining UK tour and have been confirmed as support for King 810 on a UK tour starting later this month. An early 2019 release should really propel them forwards and keep up the momentum. Providing it is any good, of course.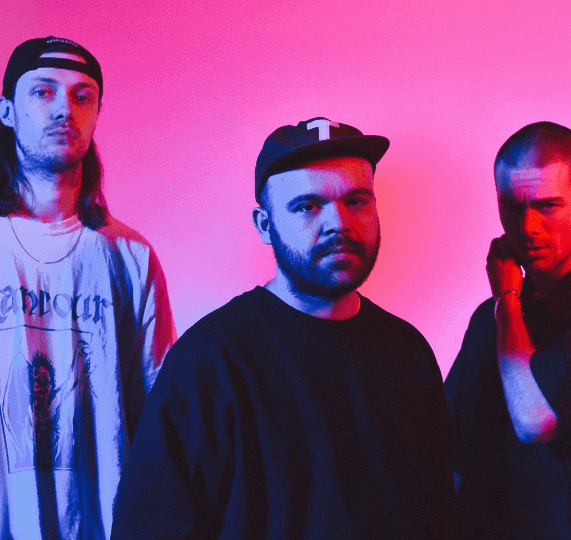 Puppy are band members Billy Howard, Jock Norton and Will Michael and World Stands Still is just under 4 and a half minutes long. I have heard of the band but am yet to personally hear any music so went into this open minded but with no idea of what they would sound like. Well, I admit to making assumptions based on the band name, Puppy. I didn't expect to hear Cannibal Corpse like death or Behemoth styled blackness and thought it would be rock/hard rock. A bit like Creeper or perhaps even Ghost.
I was pretty close to be fair. World Stands Still starts off with a neat little drum beat before a retro sounding rock riff joins in. It is a calm but catchy start that gets your foot tapping. The drums have a nice meaty sound to them too. The track transitions from the intro rhythms into a chunky rocking riff before the vocals come in. The riff fades back a little as the clean vocals are delivered over sprinkles of guitar melody. I like the singing, there is a real classic rock vibe to it and as it bursts into the chorus, that classic rock feel really jumps forward.
I have to admit, I find the chorus catchy but it also makes me think of Ghost. And I don't like Ghost. We get a little more of the grooving riff before heading into another verse and chorus. As the second chorus closes we move into a cracking solo. The solo fades into a drum section that then leads into a little chugging section. From here we head into a nice, bordering heavy riff that should get heads banging, at least nodding. The vocals jump back in for a stripped back chorus of just drums and vocals before everything jumps back in together to bring the song to it's close.
So, this is Puppy then. I can clearly see why they are popular. I am pretty sure that these guys have a huge future ahead of them. Musically, I love the classic rock, occasionally pop punk sound and the singer has a strong voice. There is a lot to appreciate and a lot to like. This clean cut, rocking sound isn't for everyone. I do also get a strong, slightly bitter taste of Ghost too, but if you can deal with your rock/metal being polished and shiny, you are likely to love Puppy and World Stands Still.
Check out World Stands Still on all the usual streaming platforms now. Find out more about Puppy at their Facebook and Twitter pages. If you like what you hear, head to Spinefarm Records to preorder yourself a copy of The Goat along with a decent selection of merch packages.
World Stands Still by Puppy (The Goat)
The Final Score -

7/10