Album Review: Of Grace And Hatred – Toxic Vows (Loyal Blood Records)
Of Grace and Hatred features Bjarte Haugland formerly of hardcore band Social Suicide on guitar, Anders Mathiesen on vocals, Mathias Simonsen on drums and Henrik Kilvær on bass. After forming in 2008, the Norwegian hardcore band have really placed themselves on the map as one of the most raw-sounding and aggressive bands in Norway.
Their new album is called Toxic Vows and is out on November 16th 2018 via Loyal Blood Records.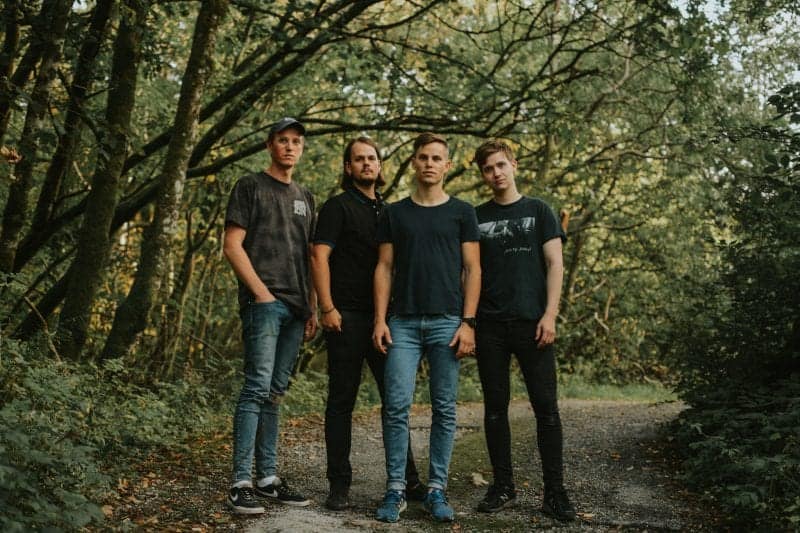 High-powered aggression and a wild approach to hardcore sees Of Grace and Hatred's new album, Toxic Vows start with a bang. Both Old Waves Revisited and Common Trails are fiery and short tracks that deliver on ferocity.
For Those Against the Flood Pt. 2 isn't any less molten but it is a bit more rhythmically challenging, the riffs making a bit more impact. That continues in Demonic Courtesy with its rolling drum beat, twanging of guitars that builds back up in tempo. Fantastic stuff.
Of Grace and Hatred have little restraint in them as they fire off track after track that refuse to hold back. Internal Rot, Denial of Footprints, Metal Breakdown…eye-wateringly and ear-bleedingly fast and heavy.
13 tracks long it never drags thanks to the short length of them. The longer ones like Signed With Blood and Cursed Tongues just offer the band a chance to really show the strength and power they have behind their hardcore sound.
Bloodied, bruised and exhausted, Toxic Vows pushes on with one final, unkempt offering in the shape of Abnormals in West. The wickedness of the punk pace mixed with the intensity of the vocals and the 'all out' riffing makes it a hell of a finish.
Of Grace and Hatred – Toxic Vows Full Track Listing:
1. Outro To Failure
2. Old Waves Revisited
3. Common Trails
4. For Those Against The Flood Pt. 2
5. Demonic Courtesy
6. Internal Rot
7. Denial Of Footprints
8. Metal Breakdown
9. Signed With Blood
10. Toxic Vows
11. Nourish The Curtain
12. Cursed Tongues
13. Abnormals In West
The album will be available via all major services including Spotify, Tidal, Deezer and Google Play. Find out more and keep up to date with news by liking the band's Facebook Page.
Of Grace And Hatred - Toxic Vows (Loyal Blood Records)
The Final Score -

8/10