Live Review: OHHMS/Boss Keloid at The Boston Music Room, London (11/11/18)
Twice throughout their set, OHHMS frontman Paul Waller thanks the watching numbers for coming out on a Sunday night to see them. It's this humble approach and their ability to deliver a momentously heavy yet touching set that makes the UK sludge/post-metal band one of the most exciting bands out there right now.
The Boston Music Room is quickly becoming a favourite venue of ours thanks to its intimate size, decent layout and the calibre of bands that play it. Tonight's bill is packed with metal goodness so it is a pity that we're only able to get down in time to catch the mighty Boss Keloid do their thing.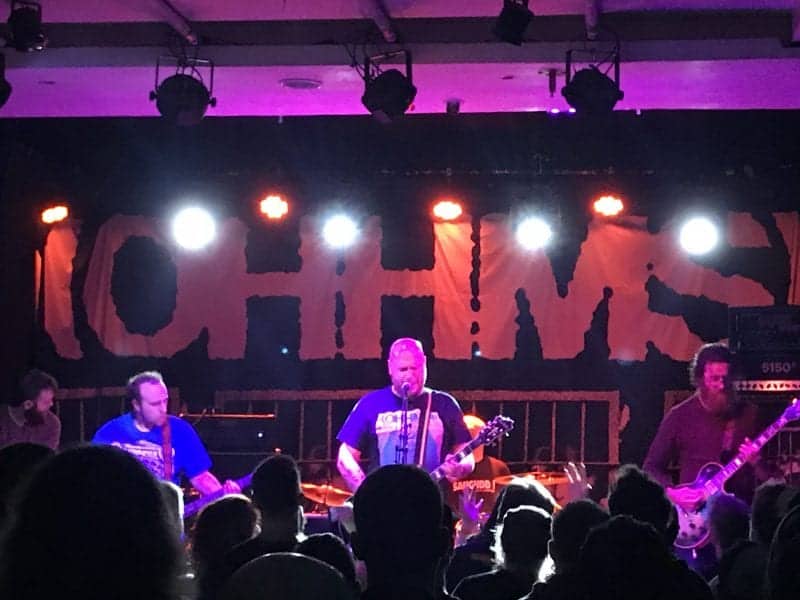 Having released the incredible album, Melted on the Inch (read our review here) earlier this year the five-piece deliver an intense and fascinating set. It's short, far too short but a hell of a lot of fun with frontman Alex Hurst gurning away throughout.
Introducing themselves as 'Primus' gets a little chuckle seeing as the progressive style of the band certainly shares some distinctions with the legends. However to just label Boss Keloid as progressive doesn't do them justice, they are that and so much more.
While tonight is not necessarily a fair showing seeing as they have very little time on stage and there appears to be some form of late running. That being said, if you were there to see OHHMS and looking to catch a bit of Boss Keloid to see what the fuss was about, chances are you walked away interested enough to look further into them.
Shortly afterwards OHHMS hit the stage so suddenly, conversations are cut short. Not that anyone cares, it's bloody OHHMS!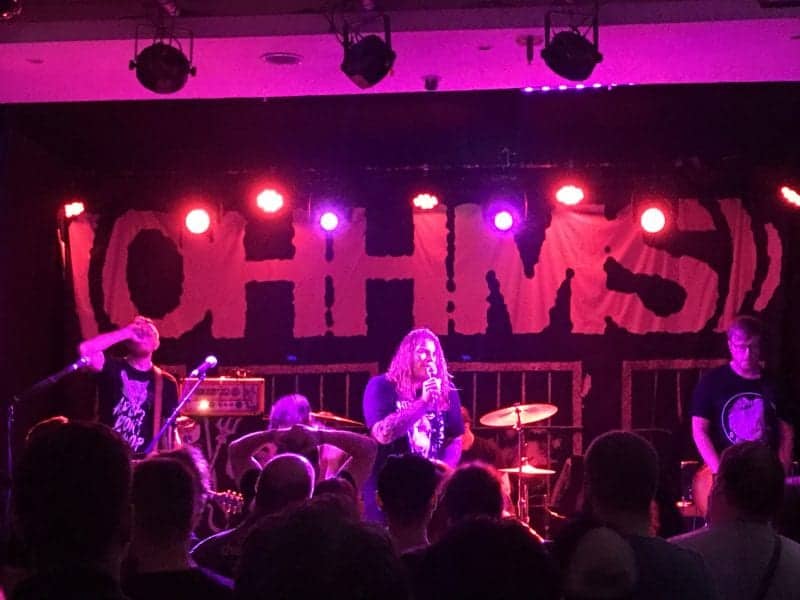 Fresh from the release of their new album, Exist (read our review here) OHHMS bring plenty of energy to the stage with a mesmerising performance. It's loud, complex and fascinating to watch. It also seems to be really short too as they suddenly announce that it's time for their final song of the night. It just so happens to be the near 23-minute epic that is Subjects off the new album.
It's not easy to hold anyone's attention for that length of time but OHHMS do it and do it easily thanks to the tightness of their performance. It's impossible to not be drawn into the heavy rhythm, the sorrowful melodies or the intensity that exudes from the Canterbury lads.
Both Boss Keloid and OHHMS showed tonight just why the UK metal scene is being talked about with such reverence. The future is very bright with bands like these two giving it their all.
OHHMS/Boss Keloid at The Boston Music Room, London (11/11/18)
OHHMS -

8/10

Boss Keloid -

8/10