Single Slam – Winged Death by The Lurking Fear (Winged Death EP)
Swedish death metal super group, The Lurking Fear, have released their first single called Winged Death. Winged Death comes from their debut, self titled 7 inch EP. The group consists of Tomas Lindberg on vocals (At The Gates) with Jonas Stålhammar (God Macabre) and Fredrik Wallenberg (Skitsystem) on guitars.  Andreas Axelson (Disfear/Tormented) is on the bass and Adrian Erlandsson (At The Gates) is the drummer.
The EP is released via Moondawn Records and will be quickly followed by a full album release via Century Media Records. The full album, entitled Out of the Voiceless Grave, is due out on the 11th of August.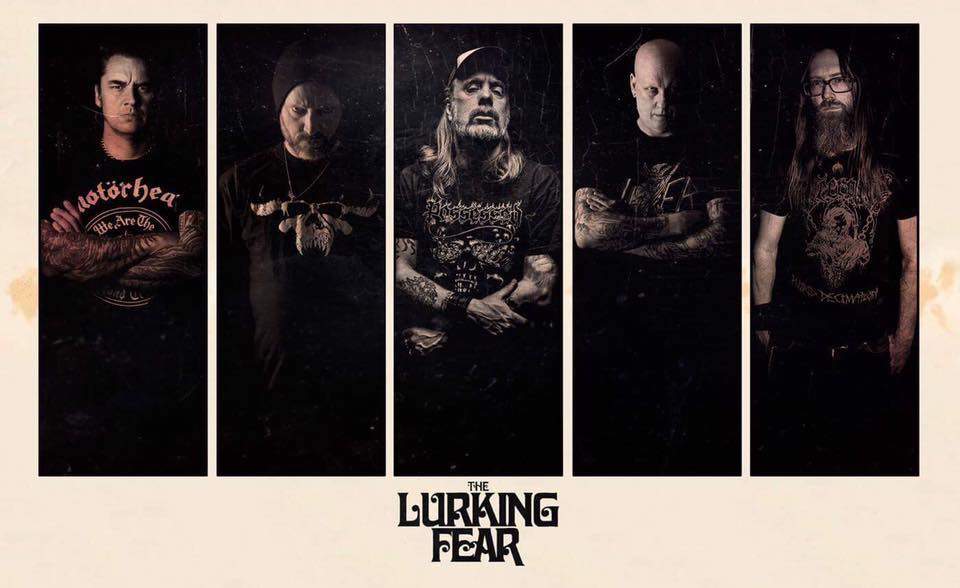 Winged Death is 4 minutes and 45 seconds and is heavy. It has a nice raw sound to it, starting with a fast roiling drum. A roar from Lindberg brings in a chuggy riff. The verse are quick and unpolished with fiercely spat vocals. The second section of the verse brings in a really cool guitar line that plays underneath the riff. Winged Death continues to roll through different heavy riffs with really fast drums and death metal vocals. There is a little spice of old school horror feeling with some of the rhythms and riffs which is really cool to listen to. It gives the track a gloomy atmosphere reminiscence of old school death metal by the likes of Bathory or early Death.
Nearing the end the track enters a slowed down section which is really good. High toned guitars ring out an eerie line while a slower thumping riff packed full of bass makes you nod your head. The vocals that come in afterwards are angry and demonic before it jumps into a really cool solo.
Winged Death is a really good song. Old school death metallers will rejoice at the sound though it remains to be seen how much of an appetite there is for it with modern fans. Genres have all moved on, for better or worse. Still, for now, Winged Death is a roaring, heavy slab of welcome nostalgia. It is also a collection of death metal artists paying homage to the genre they have worked in and greatly added to. That alone means it is worth your time.
The band had the following to say about the new album – "We are in the middle of wrapping everything up in the studio and have just started the mixing process for the 11 tracks we recorded. It's sounding nasty and raw, just the way we want it! The record is called "Out Of The Voiceless Grave" and that title sums up what the album and actually band are all about. Our idea is that you get a glimpse of the horrors spewing out from our metal grave of interstellar death. The album is basically our Vortex spawn, a beast with eleven heads, all ready to devour you! We are very pleased with how it sounds right now, as the guys at Welfare Sounds understood our concept immediately and have managed to capture some pure death metal filth on tape"
You can pick up the limited edition EP from Moondawn. Have a listen to Winged Death on YouTube here. You can also look into The Lurking Fear on their Facebook page. Be sure to like and follow them too.
You can also pick it up via Amazon and iTunes by clicking the links below.
[amazon_link asins='B0722SD2LT,B071RVKLZD' template='UseThisOne' store='g0e5b-21′ marketplace='UK' link_id='aee4142d-3af9-11e7-bdea-7971981cddec']
Winged Death by The Lurking Fear (Winged Death EP)
The Final Score -

8/10