Single Slam – Tome of the Lord by True Believer
Australian heavy metallers, True Believer are back with a brand new single called Tome of the Lord, released via Hexed Recordings.
Tome of the Lord is the first bit of music I have heard from them since what should have been a great 2018. Not only did the doom tinged groove metallers release their debut release My Satan then, they also went on to play a banging set at Bloodstock Festival 2018. You can read our thoughts on My Satan here. Check out how they did at Bloodstock here in our festival review and you can read a brief introductory interview with the band here.
True Believer are a 4 piece from Melbourne. Inspired by the likes of Ghost, Mastodon, Dio and Deep Purple, they focus on deep tones, groove and harmony. The band was formed by brothers Gabriel (vocals and guitar) and Luke (guitars and backing vocals). Their long term comrade Lach is on drums with Duane joining on bass in 2018.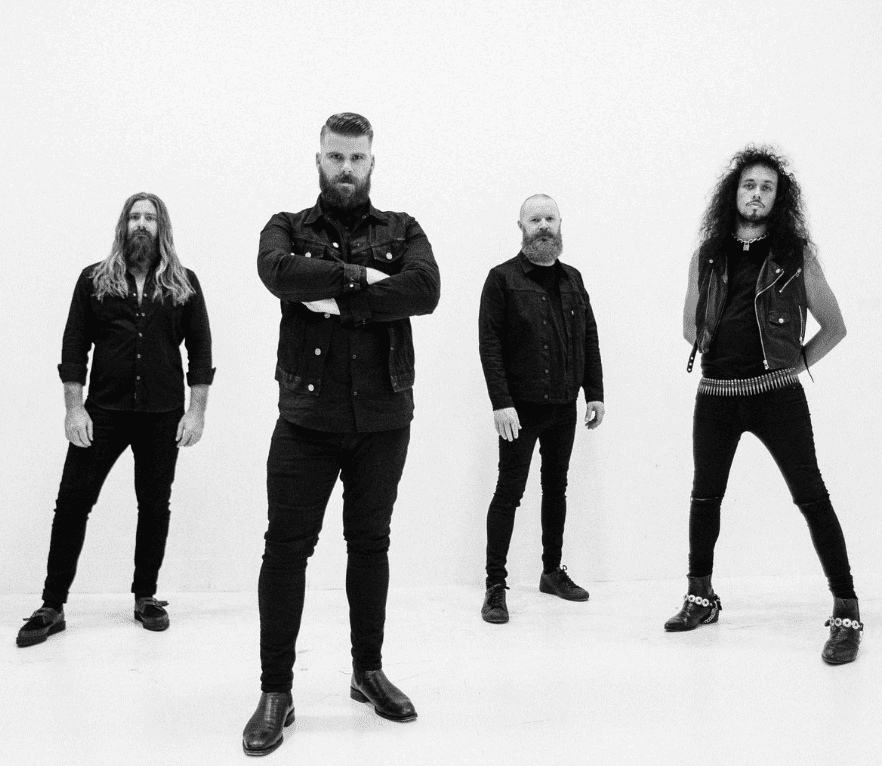 Tome of the Lord is 4 minutes in 20 seconds in length. It is chock full of thick bass lines and grooving riffs. They don't hang about either kicking in straight from the first second. We just get a quick crunch of guitars before the drums and vocals join straight in. The slow tempo groove with a little chug feels familiar. It is really catchy and I found myself instantly moving my head, getting caught up in the hook. An enjoyable experience made better by the smooth vocals. This leads quickly into the chorus. It's nice and simple but impresses again as the vocal lines build up, and then back down alongside a lead guitar line. It really sounds great and works its way directly into your brain. And it stays there.
You get a repeat of the verse and chorus next time around before a bass heavy, doom section. This pushes the vocals a little harder as we build towards a cracking, but short, instrumental section. Thick bass and riffage sits on top with a higher toned lead guitar blazing away underneath the heavy fog. A repeat of the chorus brings us back before the main riff plays out to the end mixed with some excellent variations to the drum rhythm.
True Believer really impressed me from the first time I heard their My Satan single/EP. Their hard rocking groove is impossible not to enjoy and Tome of the Lord is another great song that should pull in tons of fans. Their vocalist has a fantastic voice and it is perfectly suited to the riff heavy, bassy music they make. They sound like a very tight knit unit with every note or beat seeming perfectly placed. Everything just works and with a little luck and support, they could be absolutely huge.
Do your bit by checking out Tome of the Lord on all the usual streaming platforms now. You can also grab a copy of this track and their first release, My Satan at their Bandcamp here. Find out more about the band at their Facebook and Instagram pages. Be sure to give likes and follows away while you are there.
Tome of the Lord by True Believer
The Final Score -

9/10