EP Review – My Satan by True Believer (Hexed Recordings)
Australian hard rockers, True Believer, have released their debut single called My Satan. My Satan was released on the 13th of July via Hexed Recordings and contains three tracks of melodic, hook laden rock with a dark edge.
True Believer come from Melbourne, Australia and formed in 2017 by brothers Gabriel (vocals/guitar) and Luke (backing vocals/guitar). Their long time friend and musical partner, Lach, joins them on the drums and more recently, in 2018, they added a bass player, Duane. True Believer play hard rock, with a dark tint but jam packed with riffs, hooks and melody. The band are inspired by big names like Deep Purple, Dio, Alice in Chains, Mastodon and Ghost and have been making a name for themselves with engaging and enthusiastic live performances.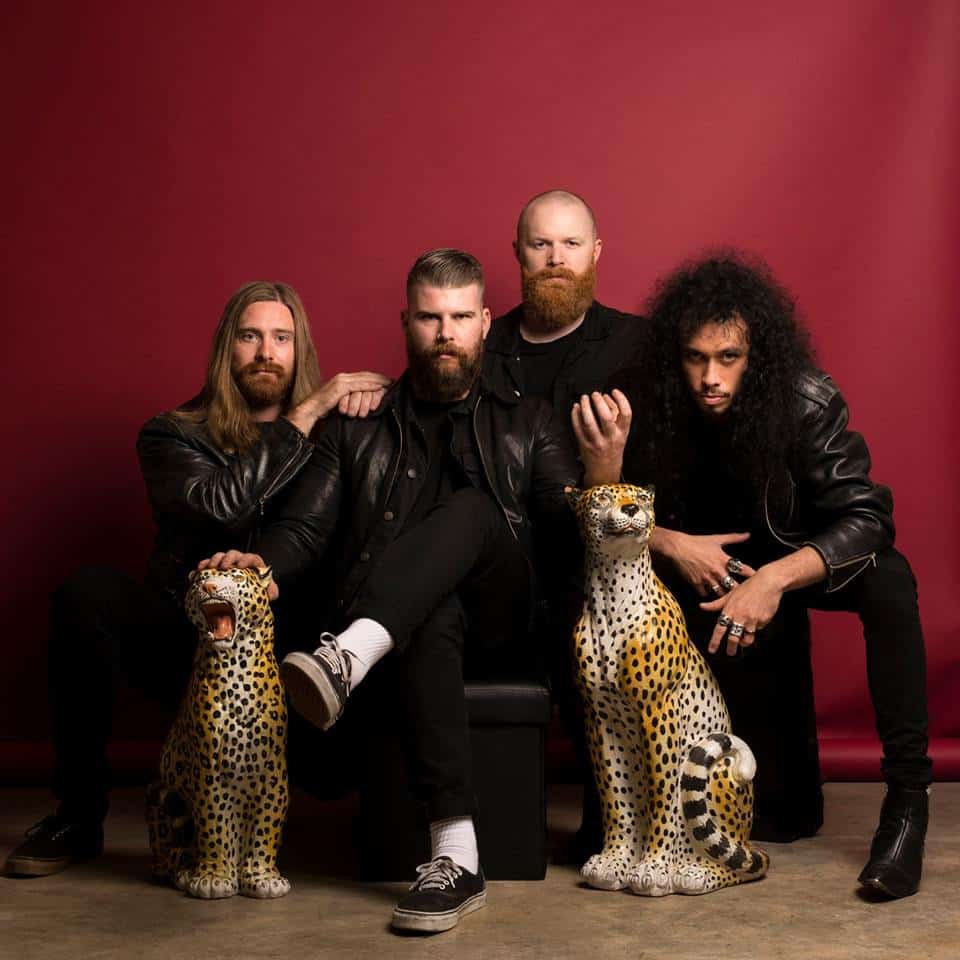 These performances are known as worships and the fans that come along, as worshippers, and you can get a taste of what True Believer are all about at Bloodstock Festival 2018 where they will light up the Jägermeister stage. You can read more about that here.

Released as a single, My Satan is three tracks or 14 minutes long and is rocking. The first track is the title track, My Satan. A song that is chock full of grooving rhythm with passionate and energetically sung vocals. It starts with a rumbling bass tone. A catchy drum rhythm joins in signalling the beginning of over 5 minutes of hard hitting rhythms with gloriously catchy vocals, infectious hooks and haunting melody. The second track is called Meet My Maker and follows a similarish pattern to the first track.
It is shorter, at just over 3 and a half minutes but again hits you hard with it's catchy rhythm and stomping drums. The vocals are strong and fiery and there is a cracking solo nearing the end. It lacks a little bit of the catchiness of the opener, My Satan, but makes up for that near the end with a foot stomping, neck breaking instrumental section. It really makes the track.
The final track switches things up a bit. Return to the Earth is the fastest and heaviest of the three songs punching hard with a relentless rolling rhythm. The bass has a nice crunch to it and the drums have a load of power. The vocals are a little darker and work perfectly with the underlying groove. Musically it is insanely catchy and heavy enough to get even the most static of crowds involved. Expect to see this one go down very well at Bloodstock.
As far as debut releases go, My Satan sets a really high standard. It places a nice and high bar that the band will now have to endeavour to reach. I have no doubt that they will manage that though. There is an abundance of talent in the band and they have that sound and energy you just feel could take off. Expect to hear a lot more from these guys.
My Satan is available on all the usual streaming services like Apple Music and Spotify now. You can grab a copy from here or you can visit the band's Bandcamp page to buy it directly from them and show some support. Find out more about True Believer at their Bandcamp page, on Facebook and on Instagram. Be sure to give them a like and follow while you are there.
In and around Bloodstock, True Believer are also playing a few select shows, one in London at The Black Heart and the other in Edinburgh at Bannerman's Bar. Visit here to grab tickets so, when these guys are a household name, you can say to all your friends "I was there".
[amazon_link asins='B07FD2NK23,B07FCY9W1S,B07FCWCK3W,B07FCY61YY' template='UseThisOne' store='g0e5b-21′ marketplace='UK' link_id='53c96245-8681-11e8-9a1a-87977b85f68b']
My Satan by True Believer (Hexed Recordings)
The Final Score -

8.5/10