Bloodstock 2018 – Band Feature/Interview: True Believer
This years Bloodstock Festival is shaping up to be one of the biggest and best yet with a huge line-up consisting of some of the best and brightest from all genres within rock and metal. Surely you have your ticket by now right? If you still need convincing, why not take a look at our five reasons to go to Bloodstock?
Playing on the Sunday on the Jägermeister stage, all the way from Melbourne in Australia are True Believer. The Aussie rockers bring a hard and metallic tinged sound with a dark edge. Hook laden tracks, big riffs with a dark edge should go down a treat on the Sunday. True Believer formed in 2017 by brothers Gabriel and Luke. Gabriel is the lead vocalist and plays guitar while Luke als0 adds vocals and lead guitars. Joining the brothers are their long time friend, Lach on drums and more recently, on bass is Duane.
As well as set to excite crowds with their exciting brand of rock, True Believer also have a bit of a concept around their shows which are called a worship. Fans are the worshippers and they all come together to revel in the music inspired by the likes of Alice in Chains, Ghost and Mastodon to name just a few.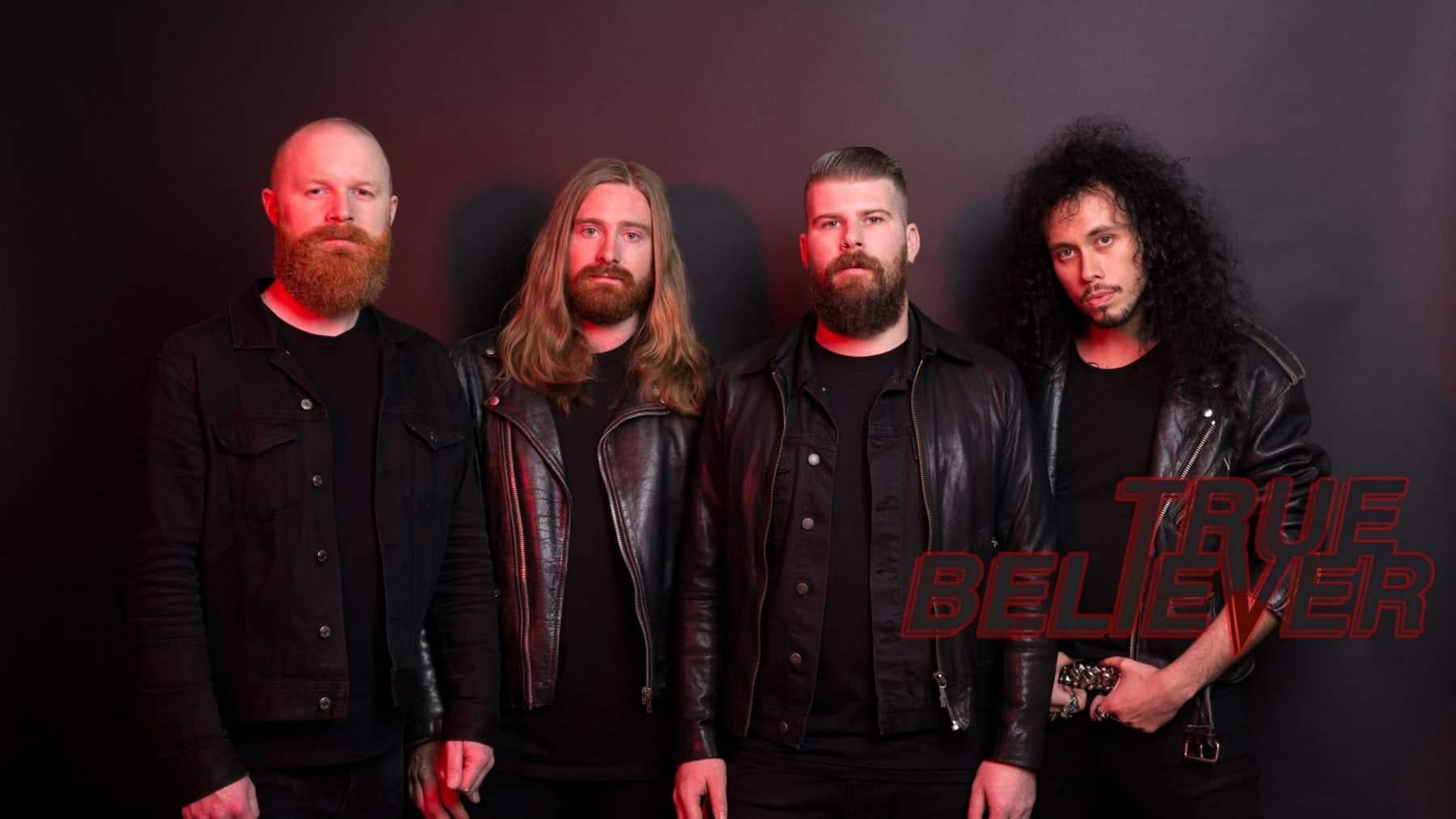 Photo by www.christophersutherland.net
Find out more about True Believer at their Facebook page. By the time you read this, they will have released their first single. Though actually three tracks, you can read our thoughts on that release, My Satan, here. It is really good and can be picked up from here or from the band's Bandcamp page, here.
Have a listen to My Satan and then get excited to see these guys rip up the Jägermeister stage. Come and Worship!
True Believer kindly took some time out of their busy schedule to have a chat with us, which you can read below –
How does it feel to be invited to play the Jagermeister stage at Bloodstock Festival?
It is incredible. To be sharing a bill with such iconic bands and having a chance to play at such a prestigious festival is humbling.
It is quite a journey for you guys, coming all the way from Melbourne.  Do you plan to be at the festival for the weekend? If so, what bands are you looking forward to seeing?
It is definitely a long way, but yes we'll be there all weekend and we plan on making it count. All of us have thrash/death backgrounds so At The Gates are right up  on the list. We're big fans of Pallbearer and Power trip and we love our classic metal so you cant go past Judas Priest.
What can fans expect from you at a live show? If they don't know you, why should they come and worship with you?
True Believer has always been conceptualised as a sect, a cult where the band is merely a vessel in which to convey the songs of worship. We'll be bringing a dark energy to the stage with and plenty of interaction and excitement.
Your debut release, an EP, I believe, is due to drop at some time this year. Do you think that will be before Bloodstock in early August?
Yes, we are working hard to ensure an early July release for our Debut 3 track.
[amazon_link asins='B07FCY9W1S,B07FD2NK23,B07FCY61YY,B07FCWCK3W' template='UseThisOne' store='g0e5b-21′ marketplace='UK' link_id='ef6e85aa-867a-11e8-9cee-6b3f613a8107′]
Do you have any plans to play any other dates in the UK seeing as you will have come all this way?
We also have shows booked at The Blackheart in London on 04.08 and at Bannermans in Edinburgh on 17.08. Whilst in the UK we're also going to spend some time at Orgone studios to work on a double A-side single with Jaime Gomez.
What comes next for True Believer? What are your plans for the rest of 2018/early 2019?
We're all eager to get into the studio and work with Jaime. He has made great records with bands we are all big fans of. Once we get back to Australia we'll follow up the EP with the 2 singles, do run of launch shows and that should bring us up nicely to festival season.