Single Slam – Manifest Reality by Sacred Reich (Awakening)
Thrash icons, Sacred Reich, release the second single from their new album, Awakening. This song is called Manifest Reality.
Now with former Machine head drummer, the brilliant Dave McClain, back on drums, Sacred Reich are finally producing some new metal for us to get stuck in. Dave was the drummer with Sacred Reich from 1991 until 1995 before heading off to Machine Head for a hugely successful career. The last album Sacred Reich released was in 1996, with the album Heal. That was also the last album Dave recorded with Sacred Reich.
The first single released, a few weeks back, was the album titled, Awakening. A very good, but not mind-blowing song. You can read our full review of it here.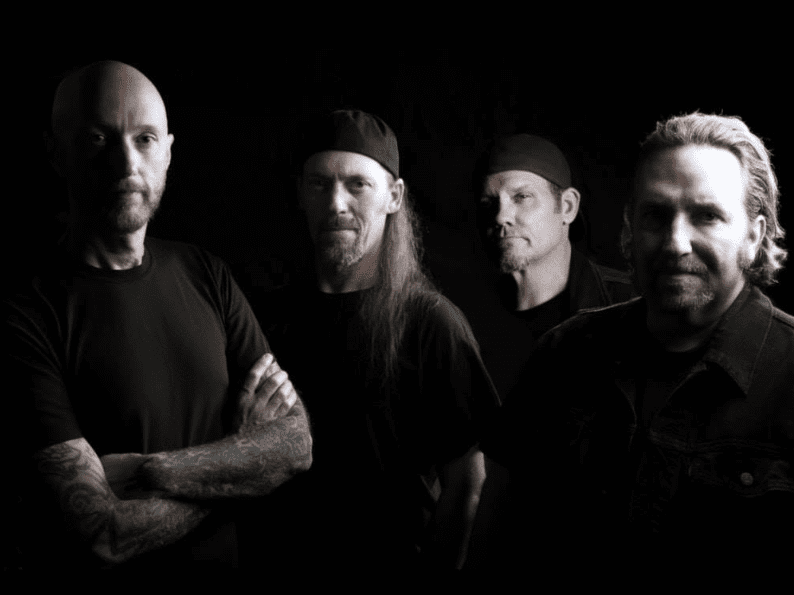 The album, Awakening, is due for release on the 23rd of August via Metal Blade Records. It will be Sacred Reich's first album in release in 23 years! Sacred Reich are Phil Rind on bass and vocals, Wiley Arnett on lead guitar, Dave McClain on drums and Joey Radziwill on rhythm guitars.
Manifest Reality is nearly 5 minutes in length and is a really good song. It starts off with some machine like noises before dropping into a really quick chugging riff. The drums come in and we settle into a real head nodding rhythmic section. It is a great start to a song. As we progress the speed increases. The drums sound fantastic as well. Vocals come in sung, but with attitude, staying over the fast riff and drum blasts. I am still not 100% convinced on the vocals. They are good, just not great. The chorus is really simple but catchy enough. We get a short solo early on in the track that is great and a huge ripper of a solo nearing the end that I could listen to for days.
There is a lot to like in Manifest Reality. The riff is great, the solos are brilliant and the drums are as good as we would expect from McClain. It all tires in to make a really strong thrash song. The vocals are good though I am not completely on board with them yet. All in all though, it is just good, solid metal. Bring on some more.
Manifest Reality is out now on all the usual streaming platforms. Preorder the new album from Metal Blade in a ton of different formats here.
Links
Sacred Reich on Twitter – Sacred Reich on Facebook – Sacred Reich on Instagram – Metal Blade Records
Manifest Reality by Sacred Reich (Awakening)
The Final Score -

7/10