Single Slam – Freedom (feat. Rou Reynolds) by Crossfaith (Freedom)
Crossfaith, the Japanese electrometal group, have released a new single called Freedom. Freedom will feature on the band's new EP, also called Freedom. The EP, which is more of an extended single really, has three tracks on it and was released on the 4th of August via UNFD. It is only available digitally though.
Crossfaith are Kenta Koie on vocals and Kazuki Takemura on guitars. Terufumi Tamano adds backing vocals and looks after all the sampling, programming and keys. Tatsuya Amano is on the drums and Hiroki Ikegawa is on the bass.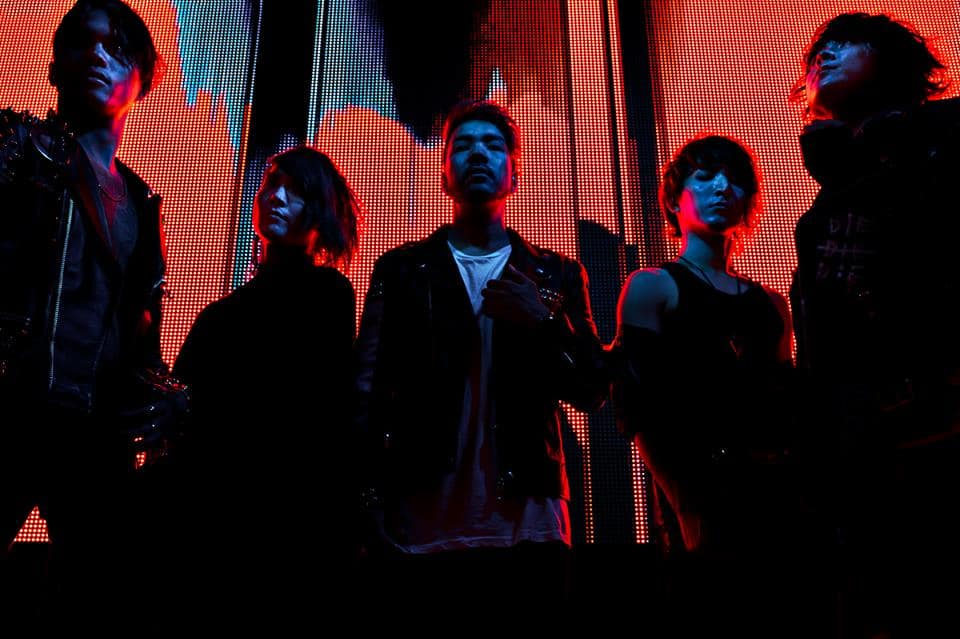 Freedom features guest vocals from Rou Reynolds, of Enter Shikari, so fans of both bands are in for a treat. I am going in to this with an open mind though, not being much of a fan of either band.
Freedom is just under 3 and a half minutes long and weirdly, I like it. Like, not love but I found it to be a really interesting and catchy song. Of course it is littered with sampling and little electro bridges but there is also a strong riff and some great drumming.
I really like the barrel sounding drums in the intro. Musically it feels quite nu-metal like a Spineshank or Static X or something. The verse vocals are just off clean and delivered in a rap/hardcore style, ending with a shouted line. The chorus is sung cleanly but the singer has a good voice before Rou comers in for a very "London street" rap verse. Even starting it by saying "Yes, Yes". The rap over electro isn't really my thing though it works well in the context of Freedom and Rou delivers it well.
As it builds and Rou turns towards a more shouted style a big breakdown comes in which is nice and heavy. The crunching riff and electro backing sounds very industrial. An unwelcome electro slow down follows but it grows back into the well sung and catchy chorus before a final breakdown sees the song out.
Freedom is a decent song and a good collaboration between two bands I can take or leave normally. I am never going to love this much electro in any song. Freedom comes across as interesting and well put together though. Fans of both bands are in for a treat. If you are not a fan, well give this a go, it won't blow you away but it is good.
Freedom is available to view on Crossfaith's YouTube channel, with accompanying video, here. Freedom, the EP, can be picked up via the Amazon or Apple links below. Check out Crossfaith on Facebook and Twitter to learn more about them and to keep up with news on new releases and tours.
[amazon_link asins='B07411JRBF,B00H8RRCR2,B011E92KS0,B00DONJXI0,B01IQNLUYC' template='UseThisOne' store='g0e5b-21′ marketplace='UK' link_id='24235226-79b7-11e7-9186-cddc6707670b']
Freedom (feat. Rou Reynolds) by Crossfaith (Freedom)
The Final Score -

7/10