Horror Movie Review: Baskin (2015)
This Turkish horror promises a lot with its vivid description of five friends descending into the bowels of hell, literally. The question is though…does it live up to that promise?
Well, the good news is that it does! Baskin is a great horror movie with an incredible atmosphere, great acting, fantastic visuals and bags of blood & gore. It's disturbing, confusing (in a good way) but very satisfying.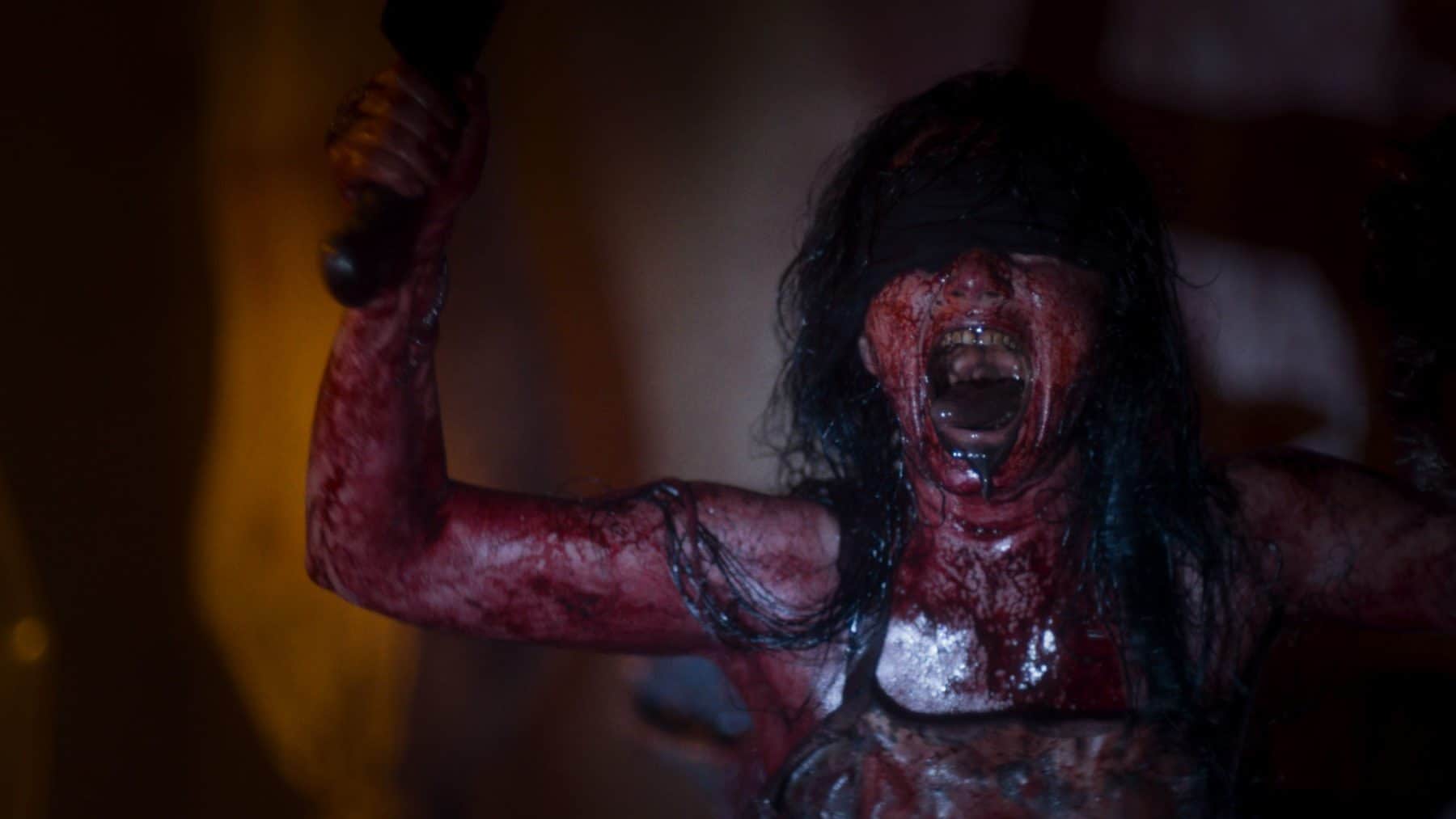 It tells the story of 5 police officers who receive a distress call from another unit. The men are a unique bunch of individuals but their friendship & camaraderie is unquestionable. After a period of character building & hints towards what might be about to occur the 5 set off to help their colleagues.
They drive to the distress call, a place that has a lot of history which makes the older of the team clearly uncomfortable. After crashing into a river bed having swerved to avoid someone in the road they find a strange group of people who lead them to an abandoned building that was once in use during the Ottoman Empire.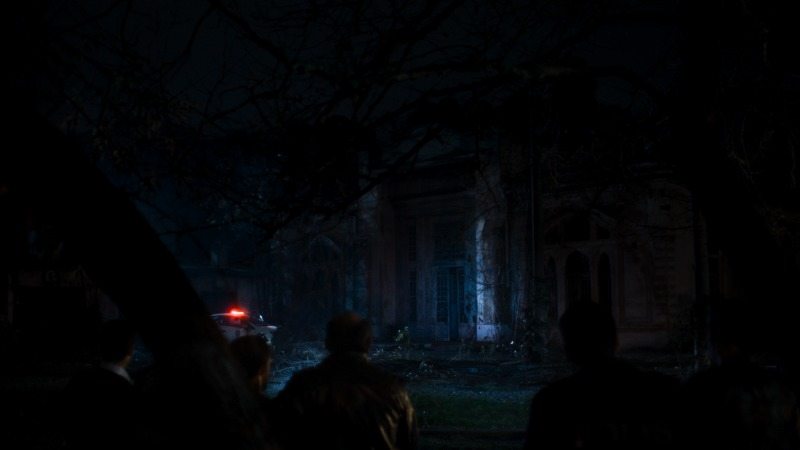 There, they find an empty police van but are unable to call for backup as the radio doesn't work.
Inside the place is a decrepit mess but there are signs that people have been living there. Following a thumping sound they find one of the crew of the officers who called for help. He is catatonic and banging his head against the wall continuously. One of the team takes him back outside while the rest make their way down into the bowels of the building.
They're scared & unsure about what to expect but nothing has prepared them for what they will find deep inside the building.
Baskin is a visual treat with some great depictions of what hell on earth might look like. Bloody, sexualised violence that has no rhyme or reason. It's one horror after another & it's a lot to take in as a viewer which makes the quality of acting even more impressive.
We see a wide range of emotions from the actors, terror, disgust, acceptance of fates, anger etc. They all play their parts in making it seem like the worst place it could possibly be. The twisted & deformed creatures (no CGI) are fascinating to watch as they crawl & slither over each other. They bodies are bloody, rotten & deformed yet they are constantly in a state of sexualisation. It makes for a disturbing watch but it's impossible to tear your eyes away from the screen.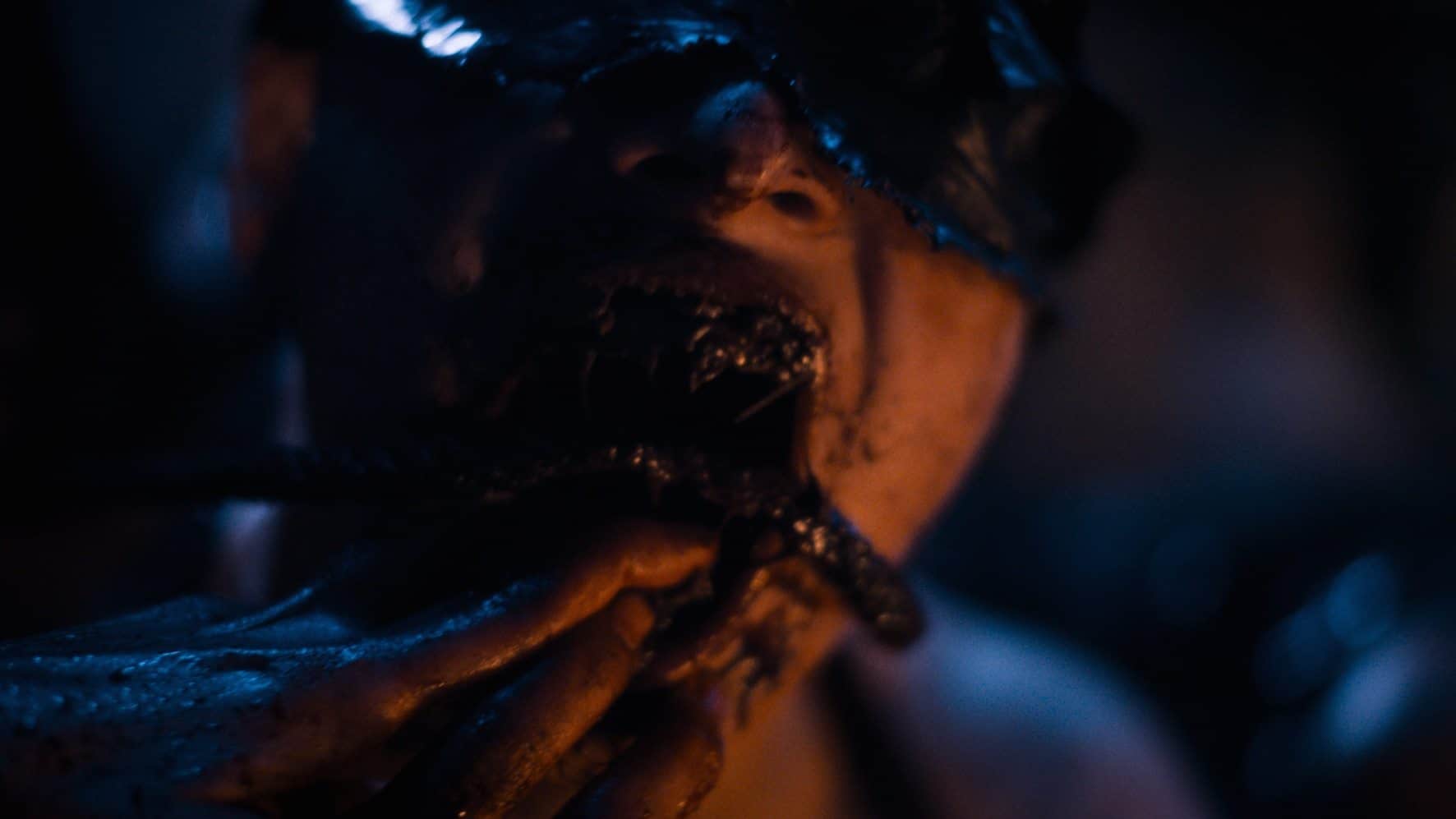 The final third does lose its way a bit becoming somewhat complicated & confusing. By the end it's not exactly clear just what was going on, instead asking you to theorise the events & get you talking about it but it's not any less satisfying. Looking back at earlier moments in the movie a picture begins to form & what you thought was going on might not actually be the case!
One of my favourite things about Baskin is how well shot it is. Gorgeous locations used to their highest with a constant edge of darkness that feels oppressive. Several times I just had to say "wow".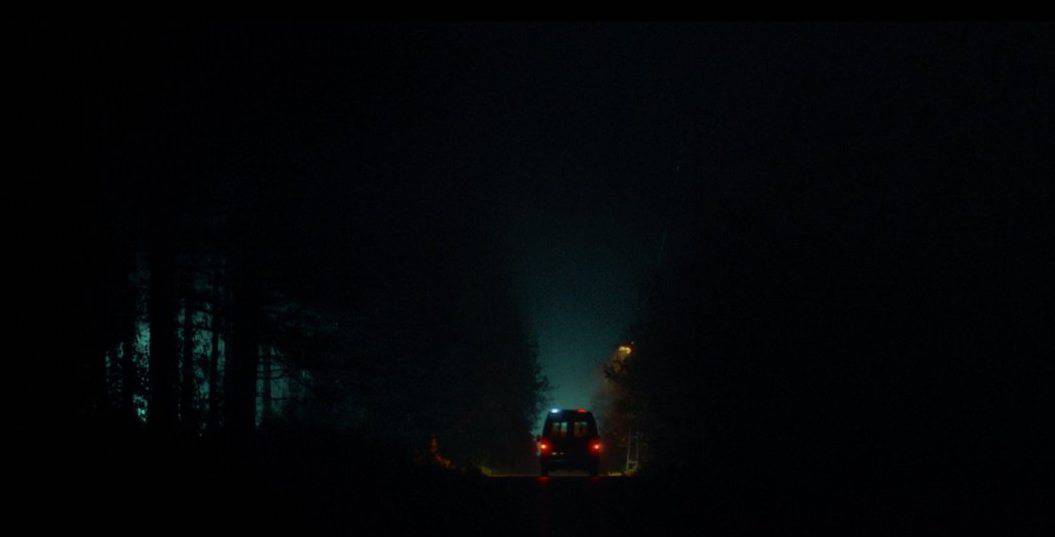 Baskin is a great horror movie that leaves you in a whirlwind of emotion & stays with you long after. A film that mixes cultural history, religion, sex and violence together creating something that every horror fan will enjoy.
Baskin
The Final Score -

8/10
Comments Rating
( reviews)