TV Series Review: Inside No 9 – Season 1
From the macabre minds of Reece Shearsmith and Steve Pemberton, of odd 'The League of Gentlemen' and devilishly funny 'Psychoville' fame, comes the fantastic, darkly comedic horror series 'Inside No 9'.
Each of the 6 half an hour episodes are stand alone short films set inside a different location numbered 9, with Shearsmith and Pemberton taking on an array of roles across the series, supported by a wonderful cast that feels like a who's who of modern British comedy.
It kicks off with 'Sardines' , a claustraphobic thriller set almost entirely inside the wardrobe of a stuffy stately home, as a group of guests at Rebecca's (Katherine Parkinson, The IT crowd) engagement party play an old parlour game of Sardines. As each character crams themselves into the wardrobe it becomes apparent that Rebecca's well to do family is burdened with a disturbing secret that is clawing it's way to the surface. It would appear that Rebecca's father may have been a bit vigorous in teaching his son and his male friends how to 'wash' themselves, buying the silence of his young victims families to divert the scandal. Does This explain why childhood friend 'Stinky John' (Marc Wooten, La La Land) has such a physical aversion to soap? Boring Ian (Tim Key, Alan Partridge) certainly seems to think so. This is a creepy little thriller that really builds up to the realisation that Ian isn't who he has led the others to believe, as he chillingly sings the Sardines song and exacts his revenge.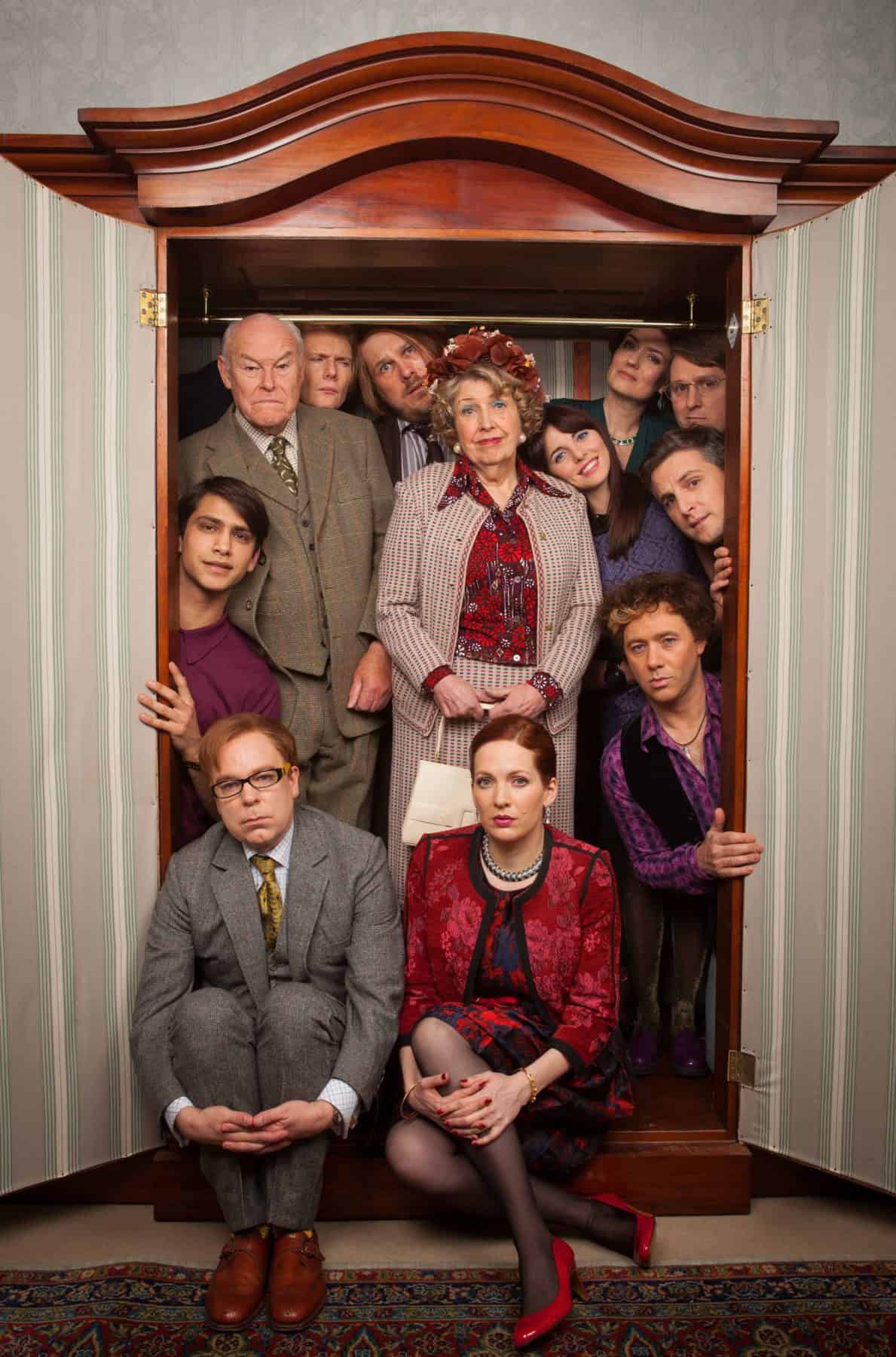 Next up is the very popular ' A Quiet Night In', a Chaplinesque silent movie, set to the backdrop of an incredibly stylish modern mansion, as two bumbling burglars attempt to steal a piece of artwork from the wealthy, and security conscious occupants. As with all of these shorts there are twists aplenty as things get messy and murderous, and there are scenes of slapstick at its finest. The use of sound and music is excellent and even the appearance of Kayvan Novak (Phone Jacker) as the deaf mute cleaning products salesman, whom I usually find a bit annoying, can't take away from this gem.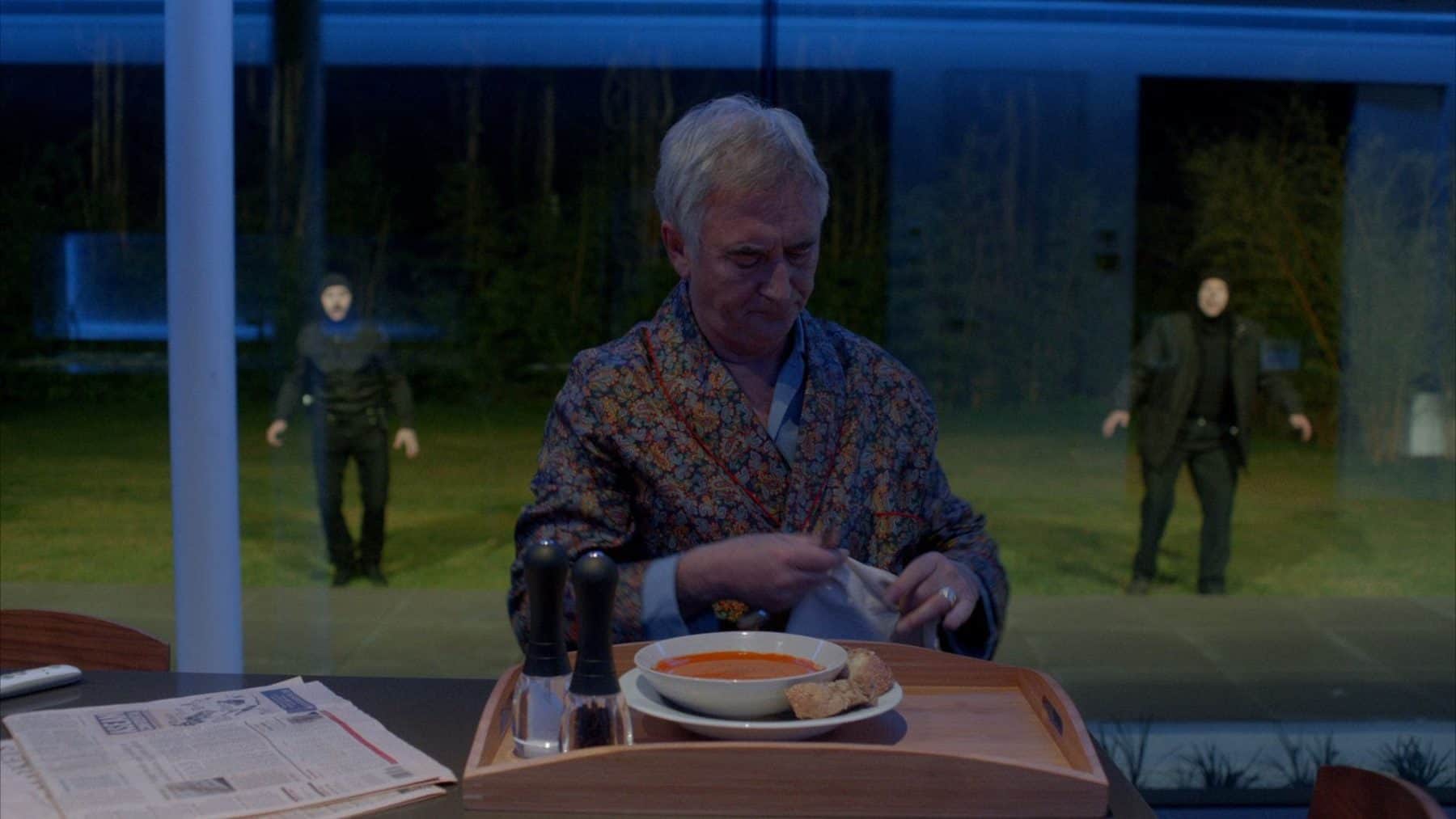 The third instalment is entitled ' Tom & Gerri'. Things take a slightly more emotional turn in this episode. Tom a teacher who seems to have been going through a rough time is struggling to write a novel, whilst his girlfriend Gerri feels increasingly isolated. A feeling that is spurred on by Toms newfound friendship with the homeless and grotty looking Migg. As Migg manipulates his way into controlling Tom's life, Gerri is further ostracised until she leaves, spiralling Tom further down into hopelessness and alcoholism. Though something about Migg doesn't sit quite right. Is he a ghost, or perhaps a figment of Tom's cracked mind? I challenge you to guess the ending to this one.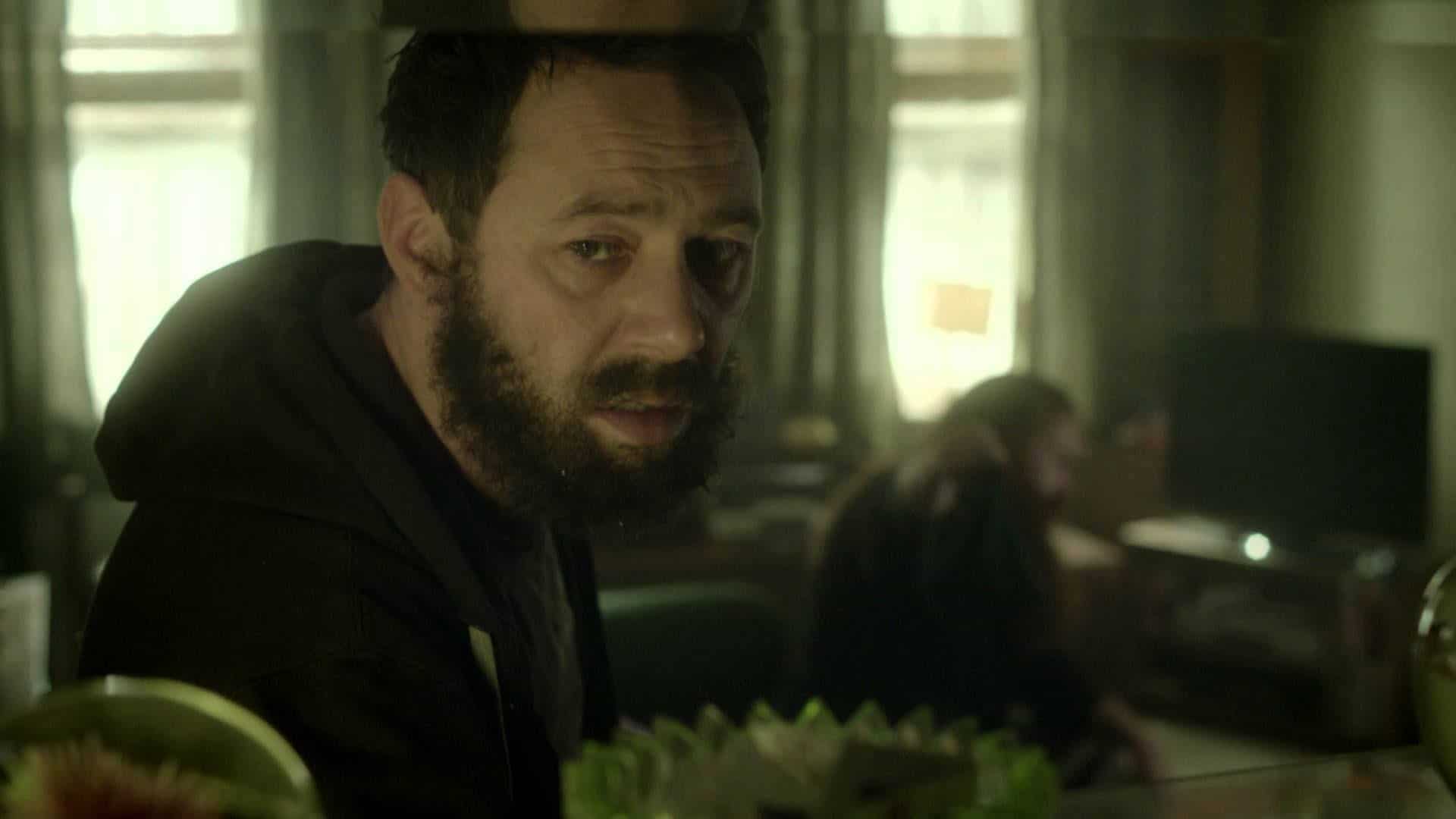 The fourth in my opinion the weakest in the series. ' Last Gasp' sees a little girl with a terminal illness get her wish of meeting her favourite singer granted by a charity organisation, although it's strongly implied that it's more of a gift for her mother. Unfortunately whilst in the process of blowing up a balloon her idle dies, leaving the moral dilemma of what to do with his rubber captured last breath. Who owns the rights, and should anybody profit? The best thing about this episode is the portrayal of the callous foundation organiser by Tamsin Greig (Green Wing, Black Books).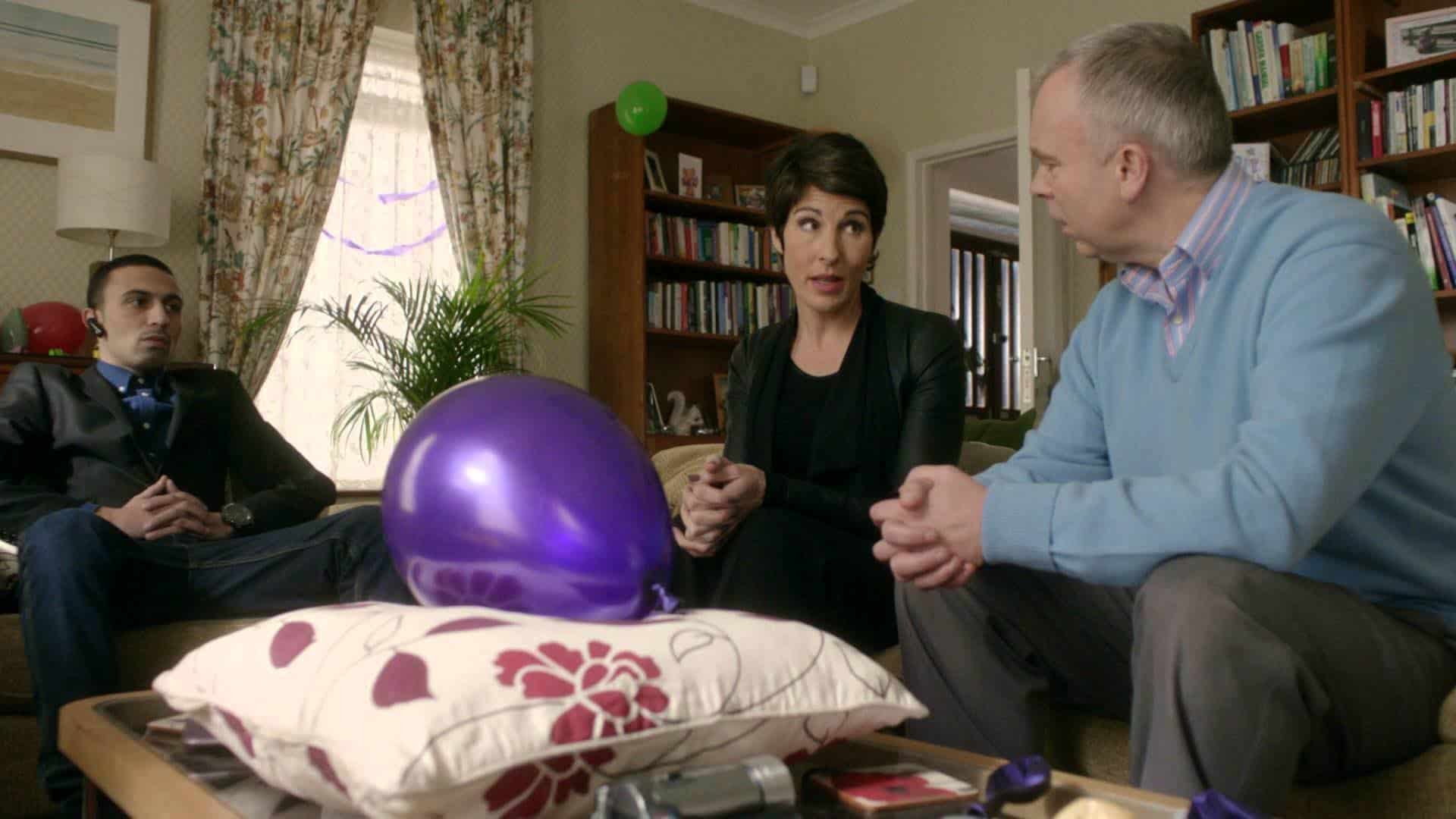 Episode five explores jealousy, egotism and obsession in 'The Understudy', infact direct parallels can be drawn between its subject matter and the play our understudy is hoping to be part of, Macbeth. Flashes of blood and death highlight this. It's quite satisfying to see Pemberton's pompous lead take a fall, but somewhat sad to watch Shearsmith's talented character take his place in more ways than one. Pushed by his far more driven girlfriend to greatness, he soon turns and believes she is responsible for his predecessors bad luck. The truth is far more creepy.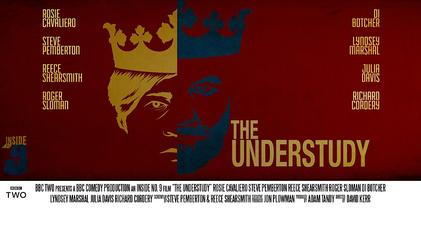 The finale is by far the most explicitly horror genre episode of the series. 'The Harrowing' has all of the hallmarks of a classic British horror film, a gothic mansion, vampire types, a teenage girl, spooky noises and occult activity. Katie is hired by the gloriously classic Tabitha to house sit whilst she and her brother Hector attend a function. Tabithas eldest brother Andras, whom Katie is informed has a deformity disabling him and leaving him with no mouth, will remain in his room on the darkened top floor. He has a bell, but don't worry, he never rings it… This one is certainly spooky, the sight of Andras is quite gruesome, and by the end it would seem that Katie's fate is sealed.
This is such an enjoyable series, and infinitely rewatchable. The right mix of humour, thriller and horror. The acting is mostly brilliant, and the even the theme music has a wonderfully intriguing element to it. Shearsmith and Pemberton are notorious for being able to create offbeat, sometimes completely bizarre but somehow believable settings and characters that can drag you in, and this series is no exception. You can feel their love of the horror genre, even whilst they gently mock it, as only a true fan can. I highly recommend you step Inside No 9.
Inside No 9 - Season 1
The Final Score -

9/10
Comments Rating
( reviews)