Horror Movie Review: The Dunwich Horror (1970)
Based on the short story of the same name by H.P. Lovecraft, The Dunwich Horror is a psychedelic supernatural horror. Directed by Daniel Haller, the movie stars Sandra Dee, Dean Stockwell, Ed Begley and Talia Shire.
In Arkham, Massachusetts, Dr Armitage (Begley) is giving a lecture on local history and the very rare book known as the Necronomicon. This is where we're introduced to Nancy (Dee) one of his students who he entrusts to return the book to the library. On her way she meets Wilbur Whateley (Stockwell) who asks to see the book. Taken with his odd ways she allows him, much the annoyance of Dr Armitage.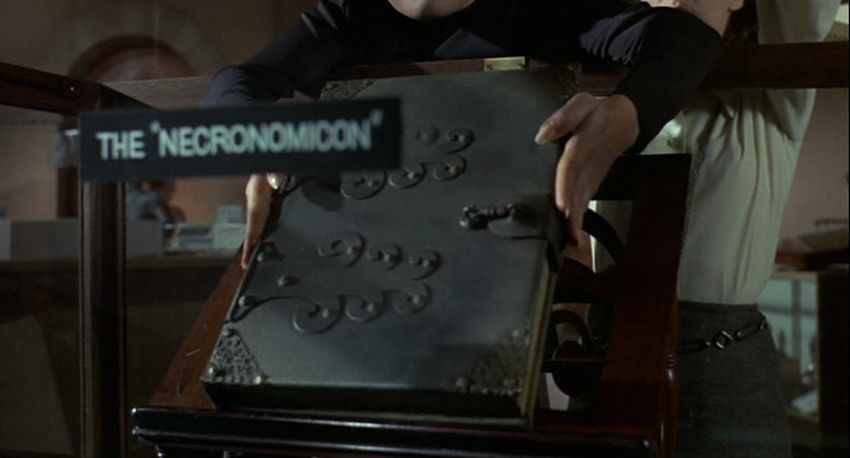 He knows all about Whateley and his family history warning Nancy to stay away from him but she doesn't listen. Choosing instead to drive him home to Dunwich after he misses his bus. Once there he encourages her to stay, something she isn't so sure about. This is where Wilbur's true intentions are revealed as he disables her car and drugs her. Under the influence she agrees to spend the weekend with him, refusing to leave even when her classmate and Dr Armitage arrive to see if she is ok.
They don't trust Wilbur Whateley and for good reason. He wants to sacrifice Nancy to bring demonic beings from another dimension called 'the old ones' into our world.
Adapting The Dunwich Horror to mixed results, this 1970s offering often has a tackiness to it that makes it feel a bit too campy while looking very dated. Visually, what does work in its favour are the psychedelic imagery and bright colours.
What also works in its favour are some of the performances. The once-wholesome Sandra Dee is the standout with a sensual and sexy role. While Dean Stockwell delivers a quiet but commanding effort and Ed Begley is solid as a rock.
Compared to most modern adaptions of H.P. Lovecraft's work, The Dunwich Horror is a good film but not without its faults. The script gets far too lose and far too broad. With the ending being far too silly and far too rushed. The over the top monster that we barely see and the altar scene detract from what was an ominous watch up to that point.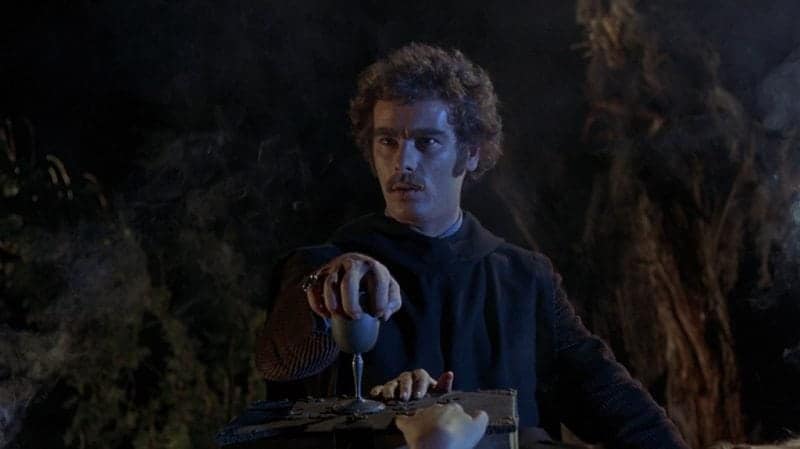 There is enjoyment to be had from The Dunwich Horror. All thanks to the gothic tone, nice looking locations and the decent soundtrack.
[amazon_link asins='1523826312,1979001243,B0779G9TXC,B075KLHW9G' template='UseThisOne' store='g0e5b-21′ marketplace='UK' link_id='2eaedebb-8304-11e8-959e-a7fd6b4e896c']
The Dunwich Horror
The Final Score -

5.5/10