Horror Movie Review: Slaughter High (1986)
Slaughter High is a horror comedy that sees nerdy Marty under the impression that he is going to get some action from the popular girl, Carol so he strips off in the girls bathroom.
Unknown to him though, it's all an elaborate prank by a big group of popular kids. Once Marty is fully nude they spray him with a fire extinguisher & dunk his head in the toilet bowl. Kids, you get to see full frontal nudity here but in a rare event it's male only!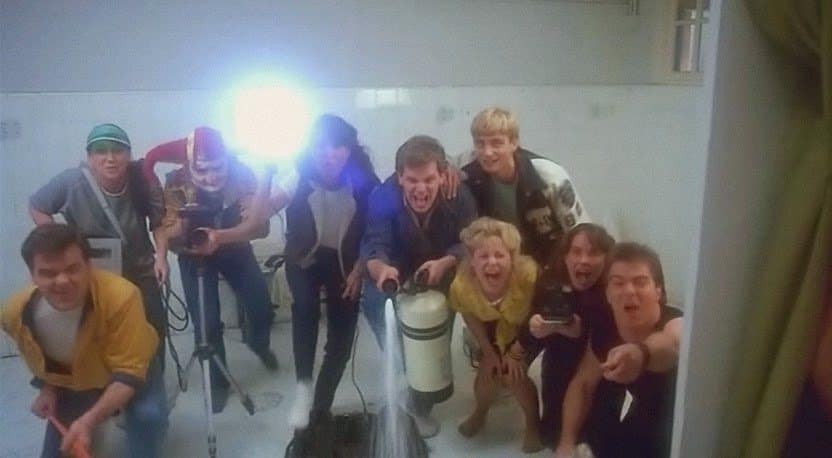 The bullies are seen by the janitor who tells the hard-nose gym teacher who breaks it up & punishes them for their behaviour. Marty is incredibly delusional though & still believes that Carol actually wants him. He thinks the bullies just interrupted them before they could get it on!
Annoyed by this cocky behaviour & blaming him for their punishment they plan another prank. One that will have far reaching consequences for everyone involved. They give Marty a a joint laced with poison to make him sick. He smokes a bit of it in the science lab where he has been working on an experiment. It makes him ill so he runs off to be sick allowing two of the bullies to sneak in & mess with the experiment.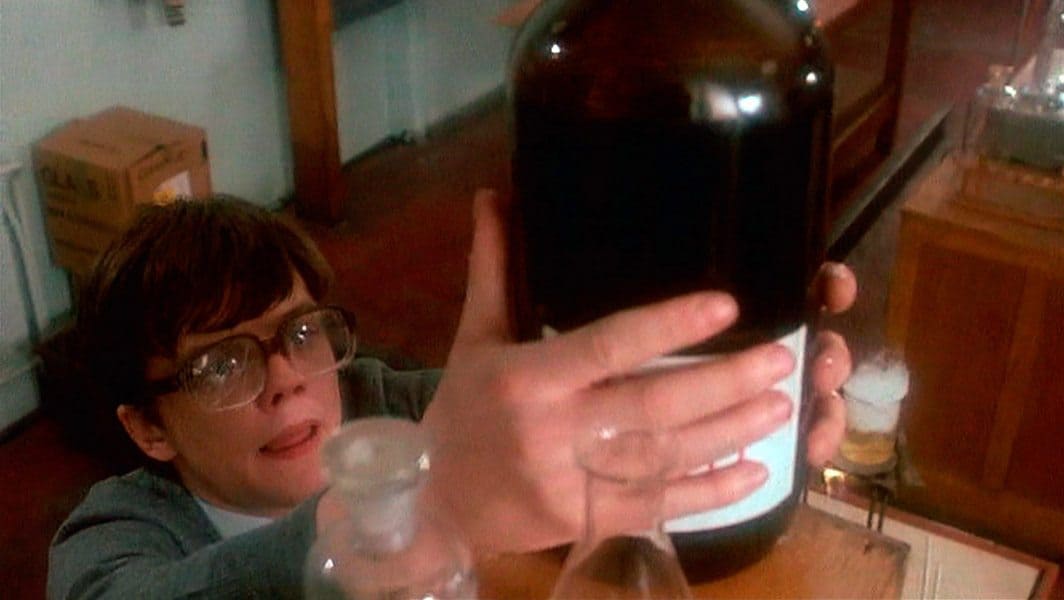 Their plan is for it to blow up in his face but not in a dangerous way. Unfortunately when it does, Marty panics & knocks over a Bunsen burner causing a fire to start. If that wasn't bad enough Marty then backs into a shelf that has some poorly placed acid jars on top. They fall onto Marty causing him so serious facial disfigurements.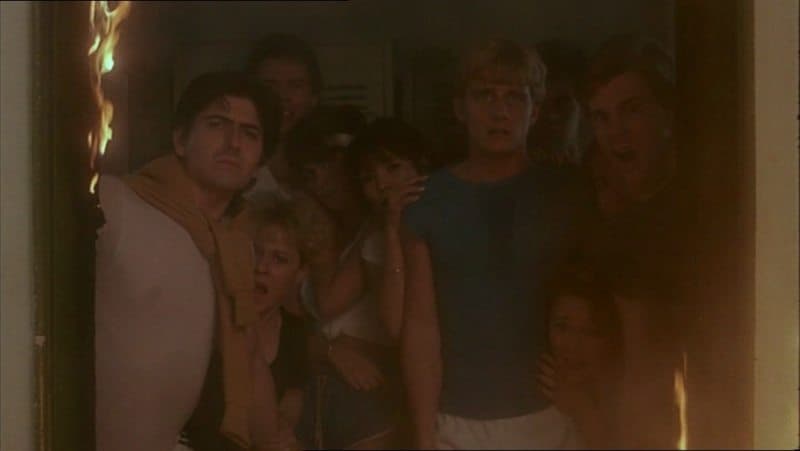 He's carted away to the hospital, the culprits keep quiet & time passes by. Many years later a reunion is on the cards. Everyone involved in the prank is mysteriously invited to go to the school but when they arrive they find it shut down & dilapidated. Thinking they've been the victims of a prank they decide to hang out inside anyway & have some drinks.
After discovering their old lockers with some of their old school stuff inside they discuss Marty's whereabouts. It's revealed that Marty didn't die but was left severely disfigured & is now in a mental institution.
At least that's what they think…you see the group aren't alone in the school. Someone wearing a jester mask is on the prowl & the pranks are about to get even deadlier. One by one the group get picked off in a variety of ways with my personal favourite being the 'acid bath' death.
The question is just who is behind the mask? Is it Marty back for revenge? Is it someone from the group looking to absolve themselves of guilt? Or is it something far more sinister?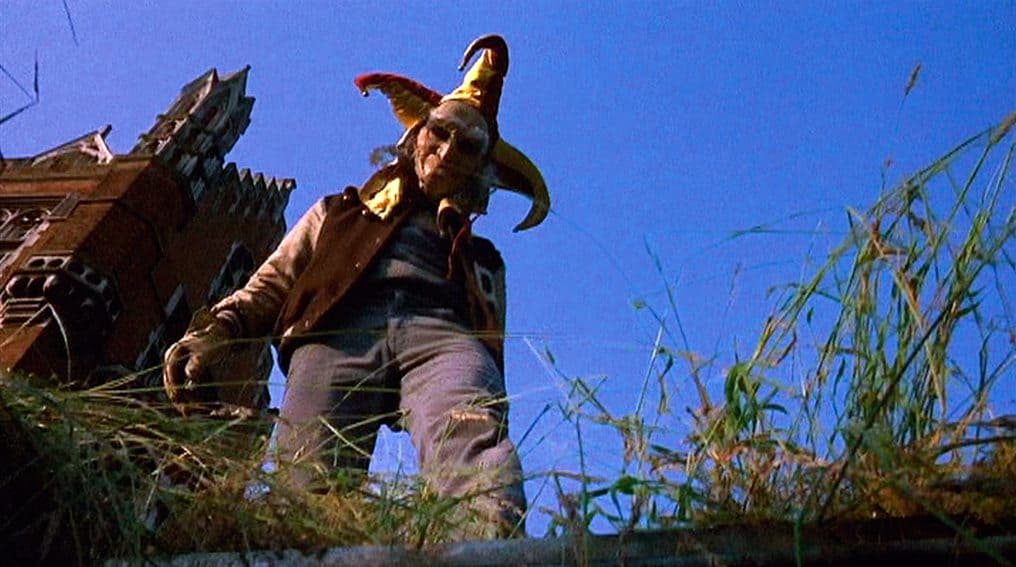 The 'twist' is kept under wraps well. It seems far too obvious at first but turns it around in its final moments. It's the kind of reveal/ending that could spilt audiences but I personally really liked it. It sets up a sequel in a fun way.
The rest of the movie is both fun, silly & scattered with moments of serious violence that are at odds with the films tone. This does make them far more impactful though & far more harrowing (the acid bath scene is horrific). Visually it looks great, it has 80's horror written all over it but manages to avoid a lot of the pitfalls found in the slasher genre.
The cast are a mixed bunch, the actors front & centre carry the film with the odd one stinking up the screen with poorly delivered lines. A lot of that may not be their fault though as Slaughter High has so much cheesy dialogue. It's clearly difficult to say these lines with straight faces which does dent the impact of the situation they find themselves in.
Still, Slaughter High is a great blend of comedy & horror that still holds up both in plot & visually.
Slaughter High
The Final Score -

8/10
Comments Rating
( reviews)