Horror Movie Review: Puppet Master: Axis Termination (2017)
They're back! It's been 5 years since the last Puppet Master film & this latest entry continues the Axis storyline that started in 2010 with Puppet Master: Axis of Evil. You can read all our reviews of the confusing (timeline wise) series below.
1989 – Puppet Master
1990 – Puppet Master 2
1991 – Puppet Master 3: Toulon's Revenge
1993 – Puppet Master 4
1994 – Puppet Master 5: The Final Chapter
1998 – Curse of the Puppet Master
1999 – Retro Puppet Master
2003 – Puppet Master: The Legacy
2010 – Puppet Master: Axis of Evil
2012 – Puppet Master: Axis Rising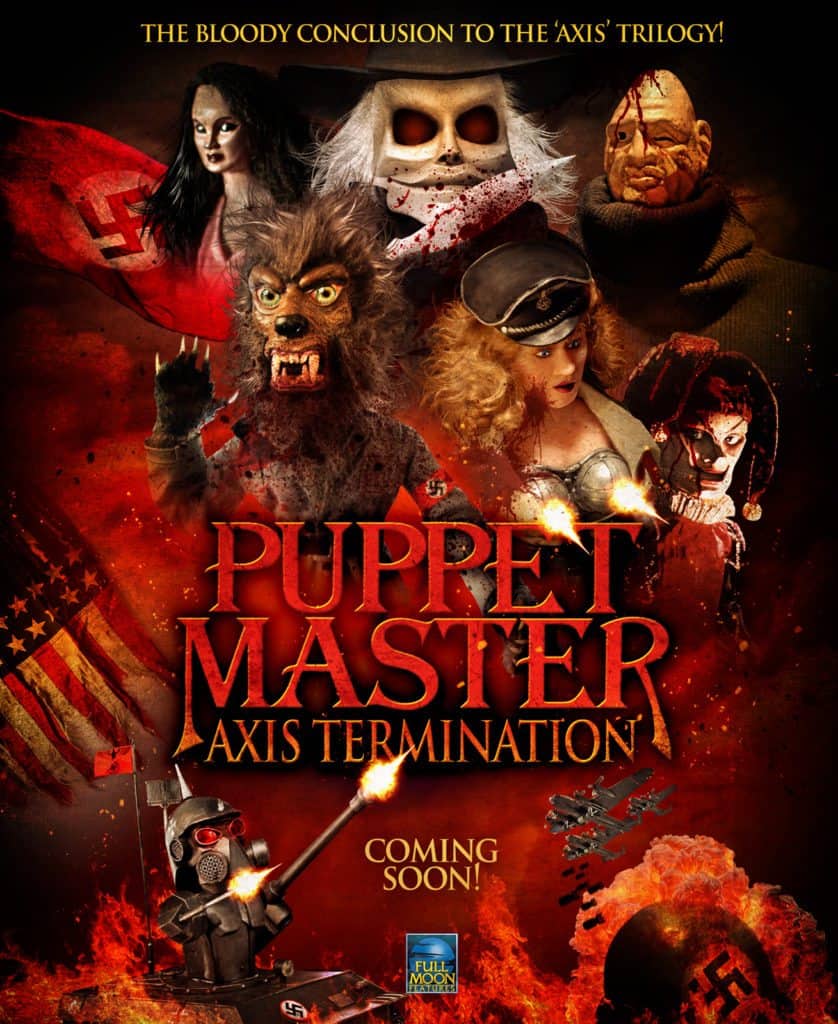 It's quite an achievement for the series to have gotten to 11 but it's not been an easy ride. The Axis set of films looked to take the puppets in a new direction, one that has had mixed results. Puppet Master: Axis Termination isn't the weakest of the three Axis films but it's certainly one for the series fans only.
Directed by the legendary Charles Band, the story surrounds the Allies continuing fight with the Nazi regime. A group of gifted (psychic) individuals are put together to work alongside the series regular puppets (Blade, Pinhead etc). Their goal is to stop a group of Nazis' from obtaining Toulon's formula (the original Puppet Master) but they have their own puppets too.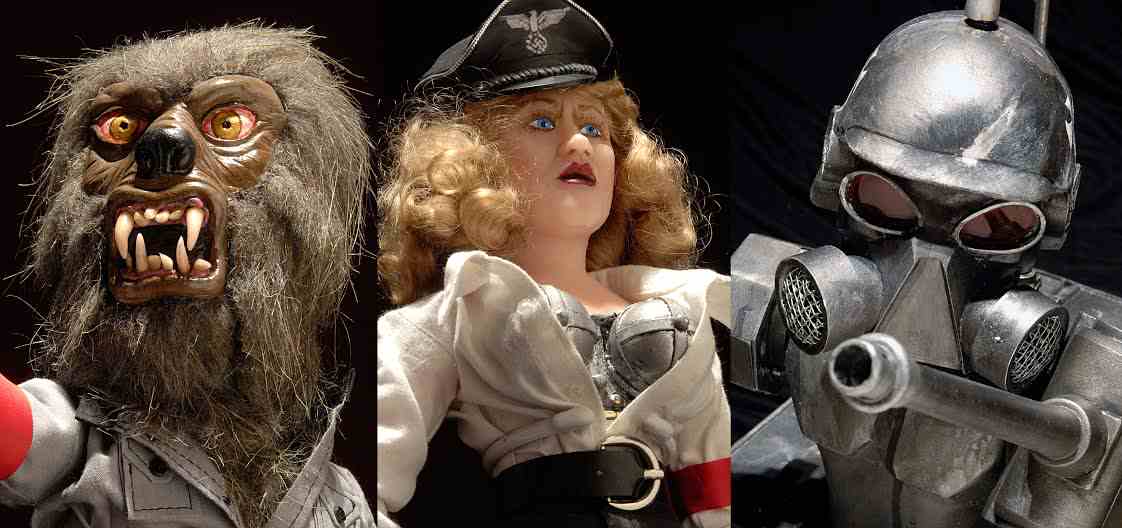 The climactic battle is given new meaning when Dr. Ivan Ivanov's (George Appleby) daughter is kidnapped by the Nazis. The mission becomes less important & more about revenge.
Axis Termination suffers from one major flaw, it's pretty boring. Focus is heavy on the human characters rather then the puppets & most of them fail to spark. The best characters are on the Nazi side with Tonya Kay and Kevin Allen Scott having some of the best scenes & dialogue.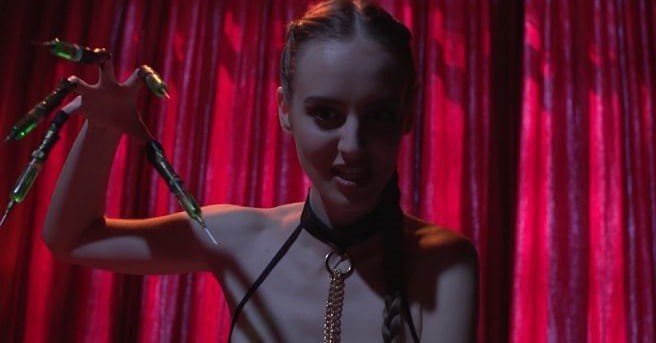 In an attempt to cover up the sub-standard plot, the blood is splashed around freely. The colourful cinematography is a nice touch & this entry can certainly hold its head up as one of the most stylistic.
Considering how far this franchise has come, it is disappointing to see the puppet effects take a step back. Blade, in particular doe not look good & the animation of movement is really off.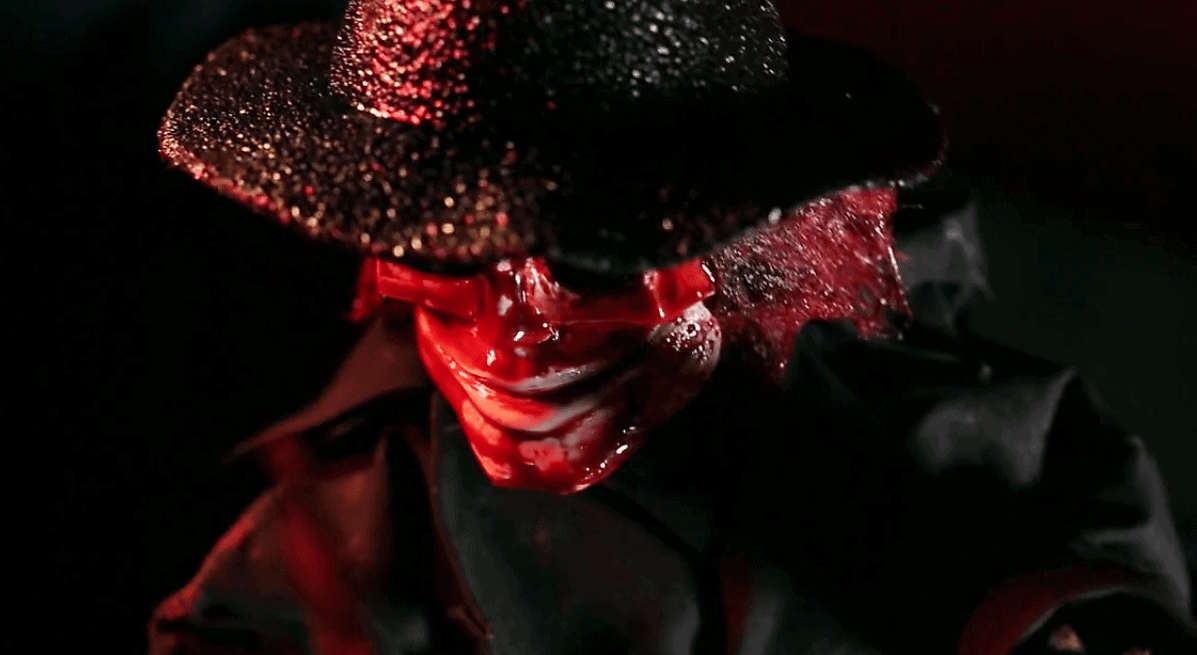 The film tries its best to put you to sleep before suddenly arriving at its conclusion. It comes out of nowhere & comes across so rushed. It's hardly a satisfying end either but puts to bed this trio of Axis movies. Hopefully the next Puppet Master movie will go back to basics!
[amazon_link asins='B0783RYRMD,B008R52L98,B0728JRDQT,B07895XF4Y' template='UseThisOne' store='g0e5b-21′ marketplace='UK' link_id='866a23a1-07c3-11e8-8fd0-43c06f5247e9′]
Puppet Master: Axis Termination
The Final Score -

5.5/10