Horror Movie Review: Next of Kin (1982)
Written and directed by Tony Williams, Next of Kin is a bit of a forgotten Aussie horror. A smart, atmospheric and tense film, it stars Jackie Kerin and John Jaratt.
Kerin plays Linda Stevens who inherits the sprawling estate of Montclare when her mother dies.
Montclare is a remote retirement community and, while it is falling into disrepair and is haemorrhaging money, Linda wants to keep it running. She likes the elderly people in her care and the staff are helpful and understanding. It seems as though Linda can craft a life for herself here, even rekindling an old romance with the likeable Barney (Jaratt).
It's all very nice, until an elderly resident drowns in a bathtub and Linda finds her mother's diaries which suggest Montclare has a darkness surrounding it. The same gloom that shrouded her mother begins to descend on Linda. Will she be able to shake it off and discover the truth behind Montclare's dark past?
There's a really good story here and the pacing is spot on. It builds and builds, creates a strong amount of tension and pays it off in pretty spectacular style. It's not predictable but it's also not confusing to follow.
With a good story, you also need good characters. Ones that you can get behind, cheer on, mistrust or be wary off. Next of Kin delivers a great set of characters played by a strong set of actors. Obviously, Jackie Kerin is the one you have to focus on first and her mix of sweet innocence and fighting spirit makes her role memorable. Although John Jaratt's Barney deserves to be mentioned too as he is so likeable. Seeing as he would go on to be one of the most hated horror movie villains, it's great to enjoy him as a nice guy instead!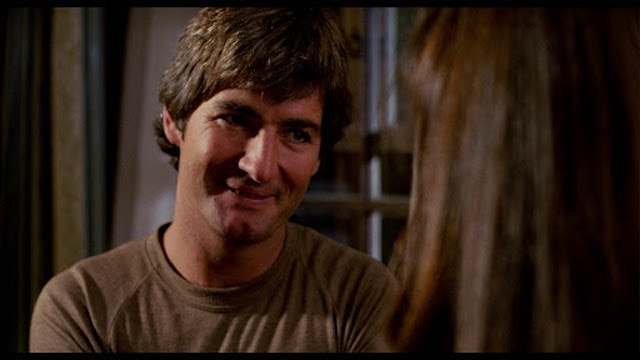 The supporting cast are all really strong too. They help keep the story ticking along but also build suspense and suspicion. The slow burn of horror is what makes this movie so memorable but you won't be let down by the furious and fast finale either. The blood begins to flow and the truth is revealed, it's well worth reaching it.
Next of Kin (1982)
The Final Score -

7/10