Horror Movie Review: Maniac Cop III: Badge of Silence (1993)
Maniac Cop III: Badge of Silence is the third & final entry in the Maniac Cop series. A trilogy that begun in 1988 with a wonderful slice of 80's horror starring Tom Atkins alongside Bruce Campbell & Laurene Landon. Check out our review for the original movie here.
In 1990 the sequel released & quickly tied up the loose ends of the original before heading off in its own direction. It wasn't quite as good as the original but was still an entertaining watch. Check out our review for it here.
Which brings us to Badge of Silence. A sequel that was not needed at all & after watching it you'll wish it hadn't happened.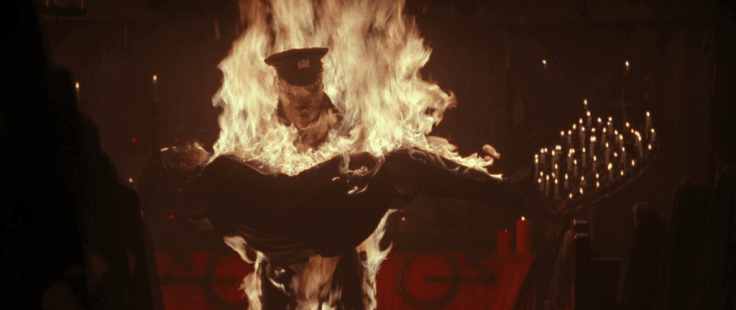 Matt Cordell (Robert Z'Dar) is brought back from the dead by a Voodoo priest. Why? It doesn't matter & is never really explained. They needed a way to get Cordell back stalking the streets so this is what we get. Seemingly forgetting that the whole point of the original movie was that Cordell looked like a police officer! Not anymore. He might wear the uniform & have the badge but there is no way anyone would mistake him for an officer of the law.
Forget that he basically shoots anyone he comes across, the biggest problem he faces is that he looks like a zombie!
So, Cordell quickly goes off & does this own thing which involves officer Katie Sullivan (Gretchen Becker). She is seen as a bit of a maniac herself by her colleagues but when a robbery goes wrong she ends up braindead in hospital. Her friend (the returning Robert Davi as officer Sean McKinney) takes it poorly, made worse when it looks as though Katie may have used excessive force in a hostage situation.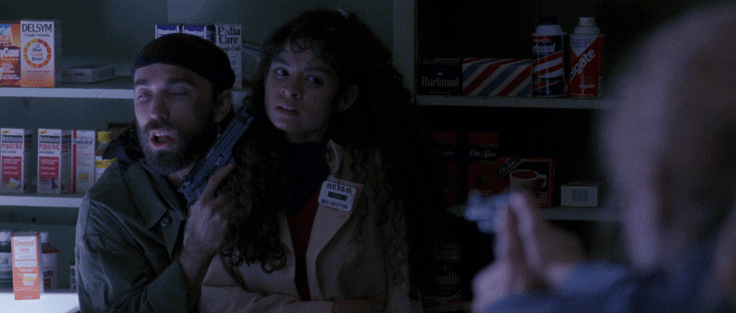 McKinney sets out to clear her name but unfortunately for him, Cordell has taken an interest in Katie hoping to make her his undead bride. I don't know…it doesn't make any sense. Not helped by the horrible pacing & plodding story. Maniac Cop III: Badge of Silence doesn't even try to hold your attention. A boring plot, actors completely phoning in their performances & awful dialogue results in a painful experience.
That the focus is taken off Cordell is utterly absurd, instead of seeing his rampages we get overly lengthy hospital scenes with conversations that go absolutely nowhere. The more violent moments are disappointing with far too much gunplay & not enough inventive deaths. The only one that stands out is the x-ray killing.
The most enjoyable part of the film comes at the end with a car chase scene that is so stupid it's impossible to not be entertained. It's just a pity that we get yet another sequel bait final scene! Thankfully this was it for the series.
The worst of the bunch & a pretty dire watch. The final 15 minutes or so are the only enjoyable moments.
[amazon_link asins='B01M9HXKO8,B00EVU3S0E,B0055D2KQ4,B00EVU3RSW' template='UseThisOne' store='g0e5b-21′ marketplace='UK' link_id='bbcb5e22-ed16-11e7-b2b4-9f603921bb28′]
Maniac Cop III: Badge of Silence
The Final Score -

3/10