Horror Movie Review: Mandy (2018)
Mandy is an action horror film that was directed and co-written by Panos Cosmatos, it premiered in 2018 at Sundance Film Festival. Taking place in 1983, Nicolas Cage stars as a man seeking total retribution on a cult who murdered the love of his life.
Red Miller is a lumberjack who lives in a secluded cabin in the wilderness with his girlfriend, Mandy Bloom. One day, Mandy is walking in the woods when a cult leader spots her from afar. He's instantly hypnotised by her beauty and makes his intentions clear, he wants Mandy.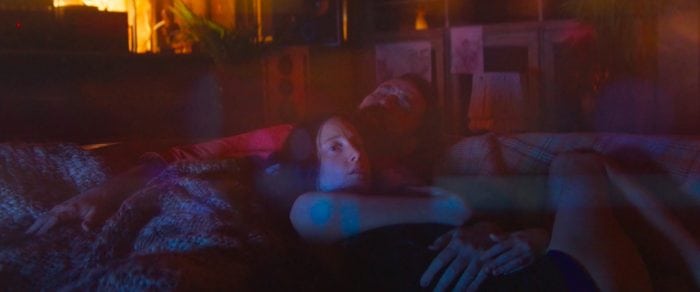 His disciples summon what appear to be motorcycle-riding demons to carry out the ritualistic kidnapping.
Mandy is captured, drugged and brought before Jeremiah, the leader of the cult. He explains his deep desire for Mandy and his belief that he has been chosen by God. In her drugged state, Mandy disrespects Jeremiah and he doesn't take it well. The group burn her alive as Red, who's bound with barbed wire is forced to watch from a distance. Afterwards, the cult departs and leaves Red for dead. Somehow, he escapes his bonds and sets out on a quest for swift, brutal revenge.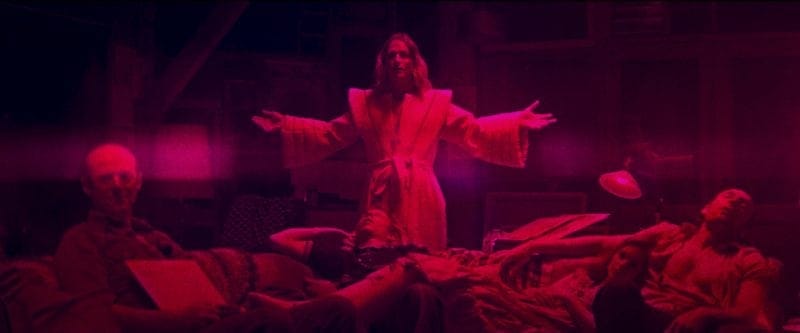 As a film Mandy starts off a little slowly but it's an effective build that pays off in the long run. We get to spend a little bit of time with Red and Mandy which does a good job of adding some emotional weight to her fate. This is helped further by Nicolas Cage himself. Genuinely, he delivers a convincingly powerful, emotionally raw performance. If there was any doubt about his acting abilities, he silences them in Mandy. You will absolutely feel his pain and be as motivated as he is for payback. There are a number of memorable scenes but one in the bathroom right after he escapes really blew me away. In that moment, you'll know why he was cast in this film. There just isn't anybody else would could pull it off like he does.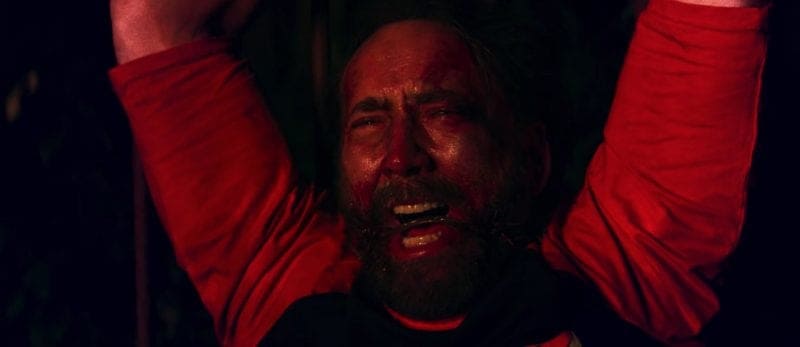 Also, Andrea Riseborough is simply mesmerizing as the titular character. Then there is Linus Roache who's creepily convincing as Jeremiah.
Mandy might just be my new favourite horror movie. It is a relentless, hypnotic, visceral fever dream that rarely lets up. The cinematography is in a word, stunning. Every scene brings with it imagery that is even more captivating than the last. The effects are highly quality with plenty of brutality on display. Interestingly, there isn't a lot of dialogue in the film once Mandy is murdered. That's almost an hour of runtime with very little said. This allows the powerful visuals and the intensity of the action to really speak for itself.
It's fair to say that Mandy is an artistic movie. In my experience, these types of films can often be quite hard to follow. Usually, they are dripping with ambiguity. However, this film manages to keep things impressively coherent which is appreciated. Also, it pays homage to a number of classic horror movies.
In simple terms, Mandy isn't a movie for everybody. In fact, I imagine some wouldn't really get it. I can see it becoming an instant cult classic and deservedly so. In terms of what I didn't enjoy about the film, I struggle. There are a couple of moments early on where the pacing could have been handled better. Still, It delivers just about everything I want from any movie I watch. It even has an awesome soundtrack that helps make it beautifully atmospheric.
Overall, I highly recommend that you see it.
Mandy
The Final Score -

9.5/10
Comments Rating
( reviews)