Album Review: Gorephilia – In The Eye of Nothing (Dark Descent Records/Me Saco Un Ojo Records)
Me Saco Un Ojo Records and Dark Descent are proud to present Gorephilia's highly anticipated third album, In the Eye of Nothing, on vinyl and CD format and released on October 2nd 2020.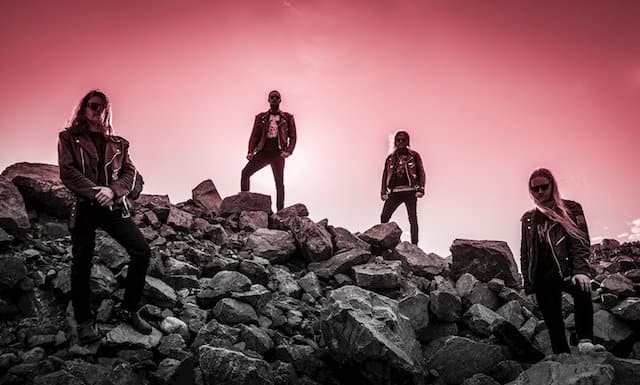 It's been a tough few years for Gorephilia. Their founding vocalist Henu, having passed away tragically. It would be enough to destroy most bands but Gorephilia have soldiered on, guitarist Jukka picking up the vocal duties and now the band release their third album.
Their latest offering filled to the brim with nastiness and unbowed aggression, death metal but in the unique Finnish way. Which is to say that it also has a filthy, swampy and boot-sucking quality about it too. It's thick and chewy from the very start and doesn't hold back across its 9-track run. Gorephilia providing the stink of decay that eminently wafts from this latest maggot-ridden offering.
Although that doesn't mean it lacks depth or is your standard heavy death release. No, Gorephilia bring the riffs, they bring the ferocity that adds a booming thump to the percussion, they bring tales of cosmic horror and bring an underlying feeling of dread that leaves the mouth dry, the head aching and the joints stiff.
It almost seems effortless for them, such the death metal quality of In the Eye of Nothing.
Gorephilia – In the Eye of Nothing Full Track Listing:
1. Walls of Weeping Eyes
2. Perpetual Procession
3. Ouroboran Labyrinth
4. Devotion Upon the Worm
5. Consensus
6. Simplicity of Decay
7. Not for the Weak
8. Death Dream
9. Ark of the Undecipherable
Links
Facebook | Bandcamp | Dark Descent Records
Gorephilia - In The Eye of Nothing (Dark Descent Records/Me Saco Un Ojo Records)
The Final Score -

8/10